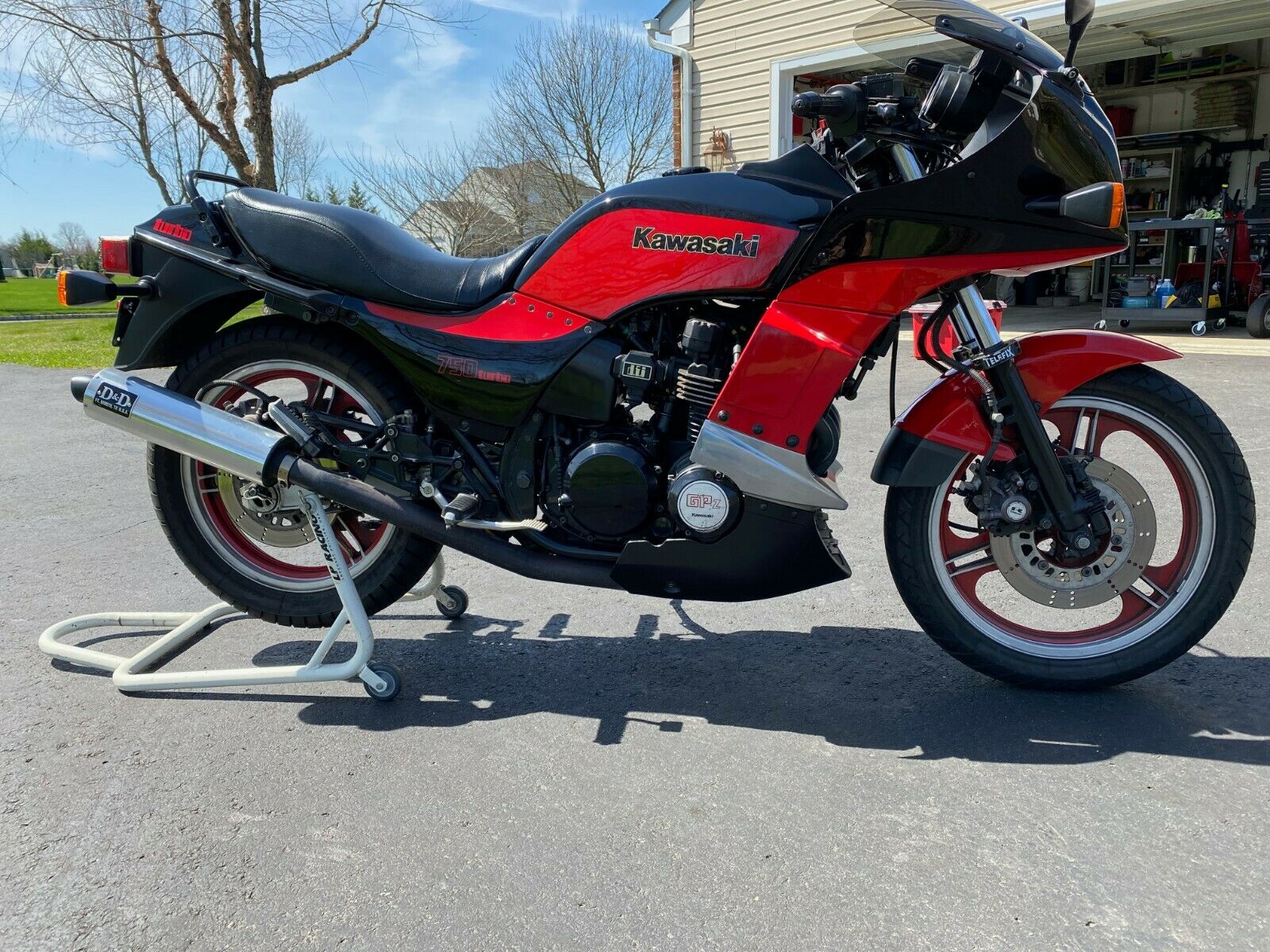 With the introduction of the Kawasaki 750 Turbo (also known as the ZX750E, and branded as GPz), hired gun Jay Gleason ripped off a 10.7 second quarter mile that proclaimed the Turbo not only the fastest production motorcycle in Kawasaki's arsenal, but the fastest production motorcycle in the world, by any manufacturer, full stop. Puns intended, this boosted Kawasaki's performance credibility immeasurably, and forced turbocharging onto the center stage of "next gen" motorcycle technologies.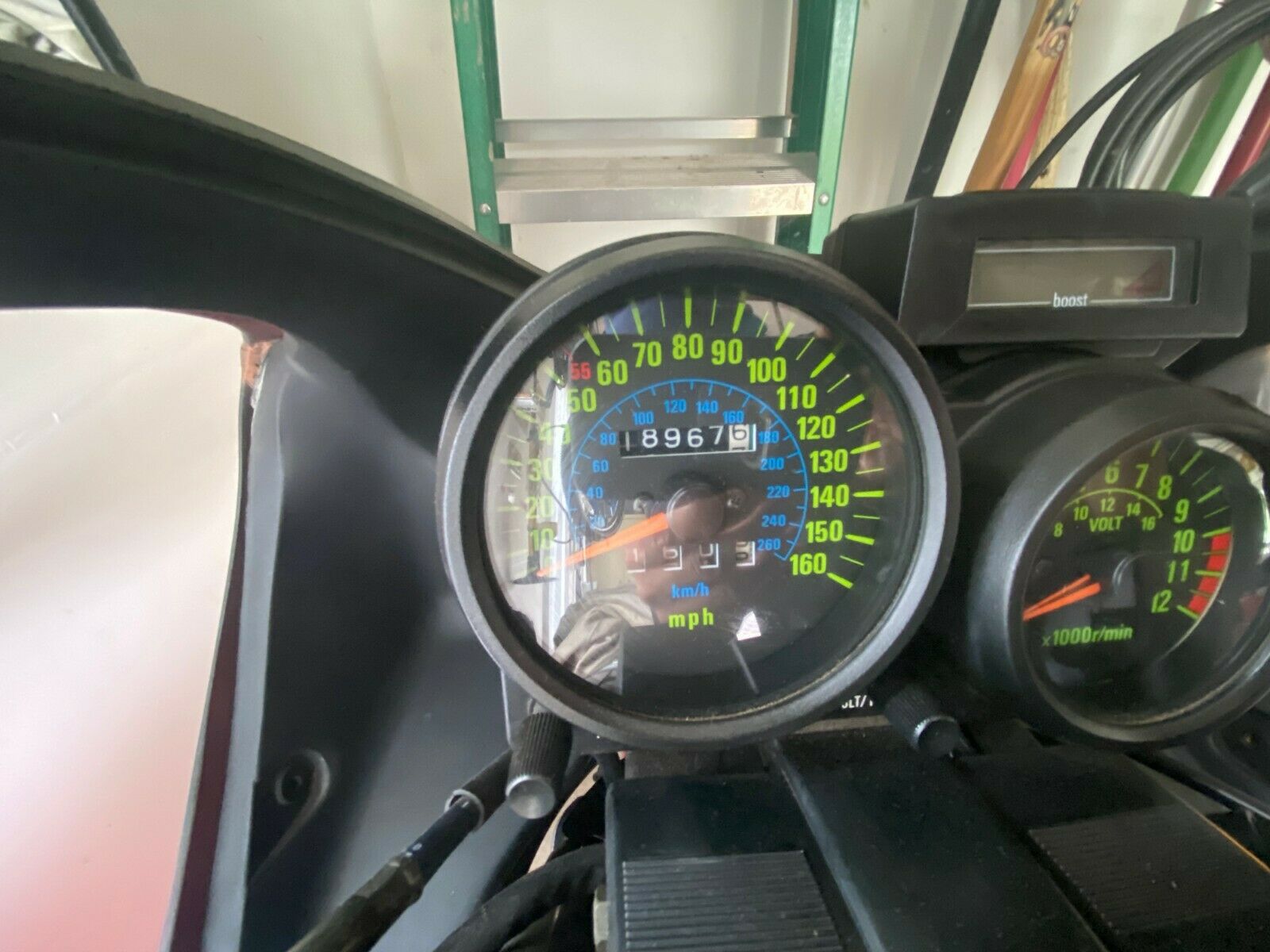 While Honda started with a 500cc platform and Honda, Yamaha and Suzuki eventually settling in on 650cc designs, Kawasaki went for the jugular with a 750cc inline four configuration. The displacement alone was a significant factor in off-boost rideability, and on-boost the extra capacity provided for a 112 HP push out of the air-cooled, 2-valve mill with EFI fuel injection. This was old school meets high tech, and the confluence was as awesome as could be expected. Often considered "the best" of the factory turbocharged bikes – fastest in the quarter mile, highest top speed, most sporting, best real world power – the Kawasaki 750 Turbo was as rare as the rest of the puffers. Heavy at 500 lbs dry, expensive at nearly $5k in the showroom, and beyond the reach of most Kawasaki buyers in terms of price and performance, the blown GPz languished through a couple of years of mediocre sales. By 1985 all the partying had departed the turbo set, not to reappear for another 30+ years.
From the seller:
Very Rare 1985 Kawasaki 750 fuel injected turbocharged E2 model – Garage kept under cover for 30 years. Runs Excellent!!! 18,697 miles. Looks and Runs Excellent!! Collectors Bike! Serious Buyers Only!!

I'm the second owner of this beauty. No accidents. Title in hand.

It's been driven every year and runs as it did in 1985.

I have the original exhaust and center stand too. 530 Chain Conversion, Front Fork Brace, Steering Damper.

Also, will include racing center stand, fitted flannel motorcycle cover and an assortment of OEM parts that I purchased as spares.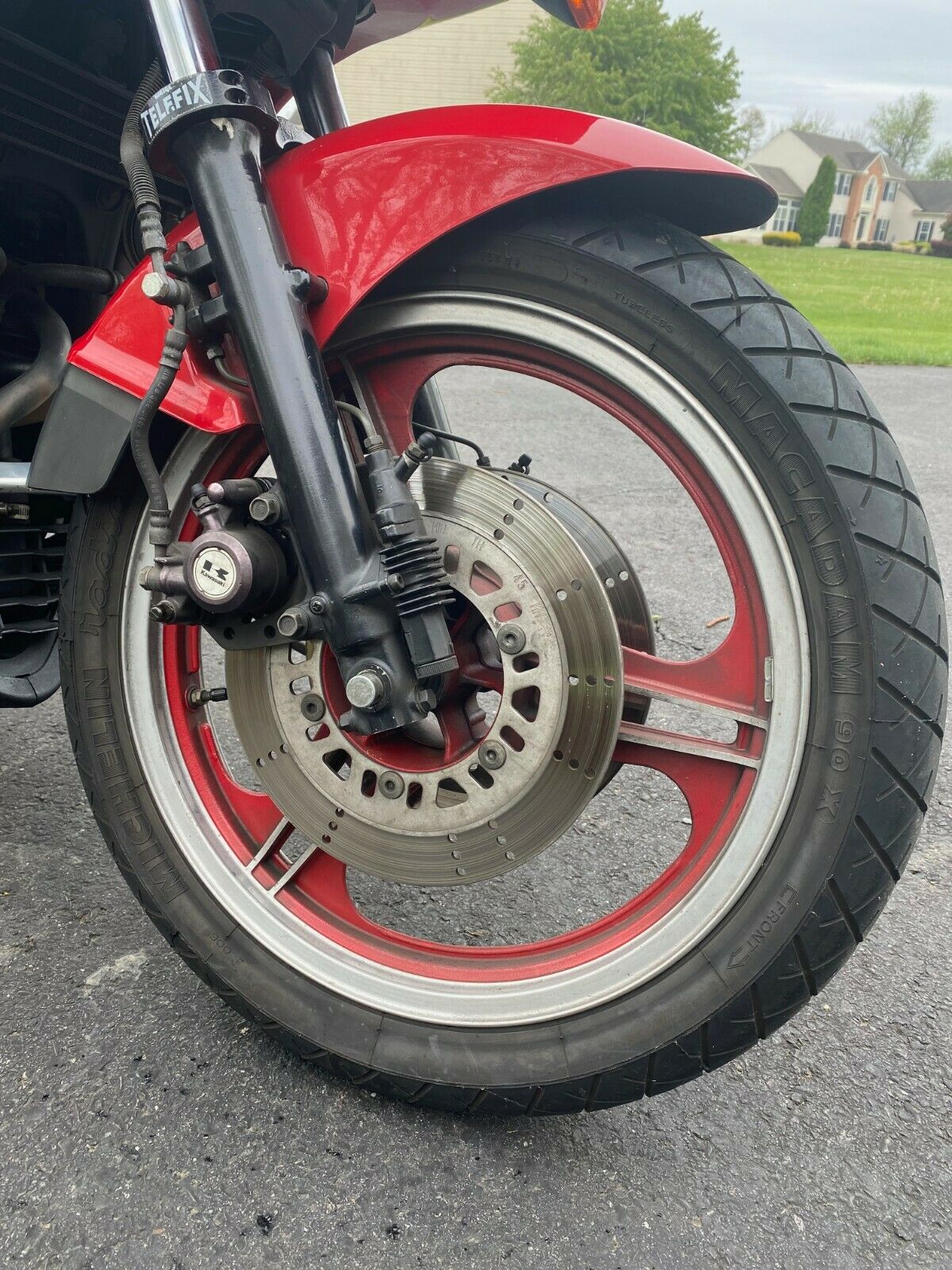 Today's Kawasaki Turbo looks to be in fantastic condition with bright paintwork and nice black engine chrome. The condition belies the fact that this boosted beast has over 18,000 miles on the odometer. The factory 4:2 exhaust has been replaced by a 4:1 D&D unit, but the seller notes that the stock exhaust is included in the sale. That is a WIN for anyone looking at this as a collector. There is a 530 chain conversion, which is never a bad thing on something with explosive power. The rear sprocket appears slightly larger than stock as well, which should really wake up low speed launches.
The Turbo era bikes are slowly becoming recognized for the rare technology missiles they are. Since all Turbos were all born inside of a span of 2-3 years, there are not a lot of examples and they have definitely suffered in the "niche" category. But bright lights are starting to shine into this interesting corner of motorcycling history, and we are seeing rising prices as the result. This beauty is being listed in a Buy It Now format for $17,500. That is far more steep than we would have seen a decade ago, but also not too far out of line for where things are going. Check out all of the details here, and Good Luck!!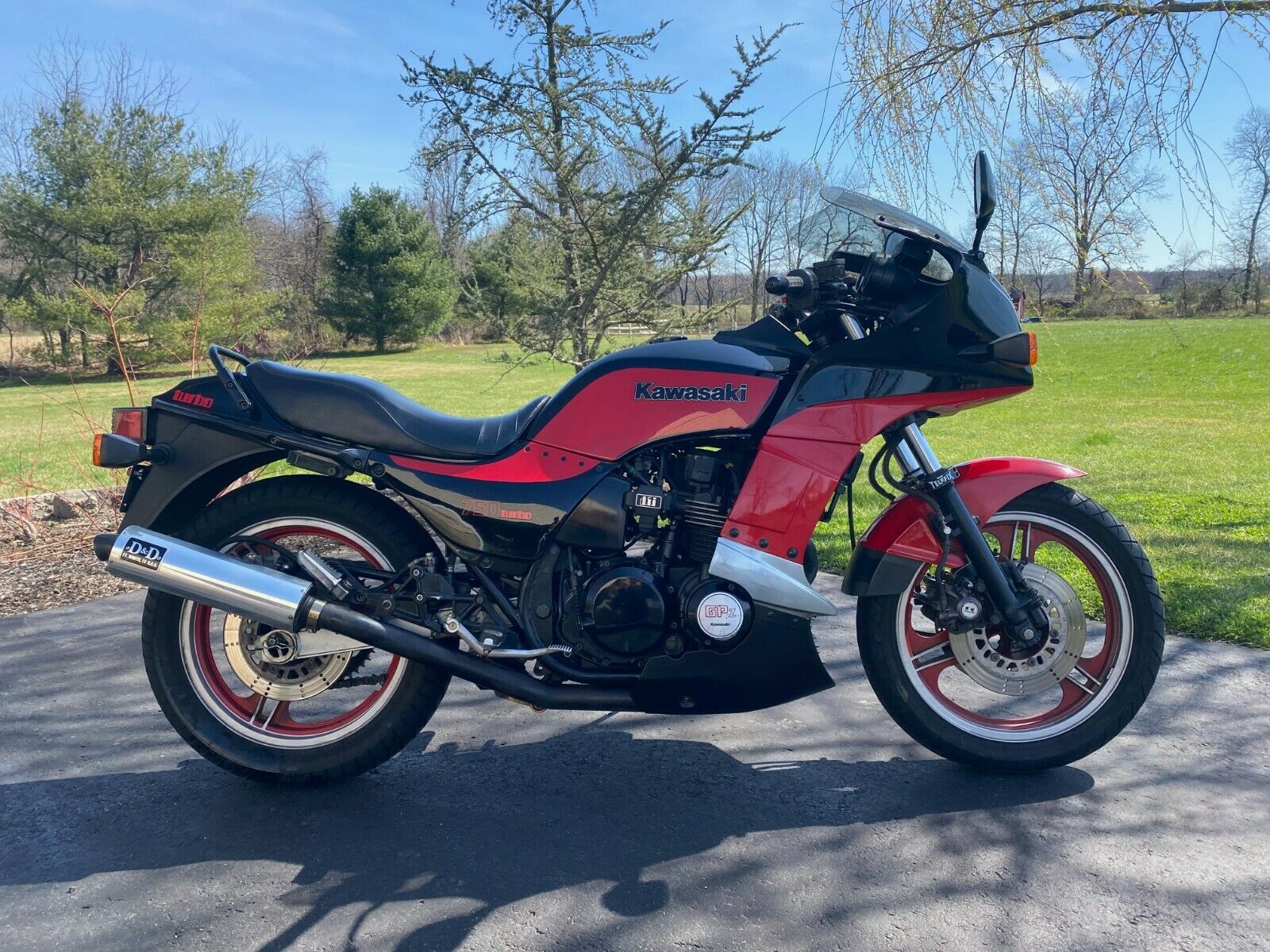 MI