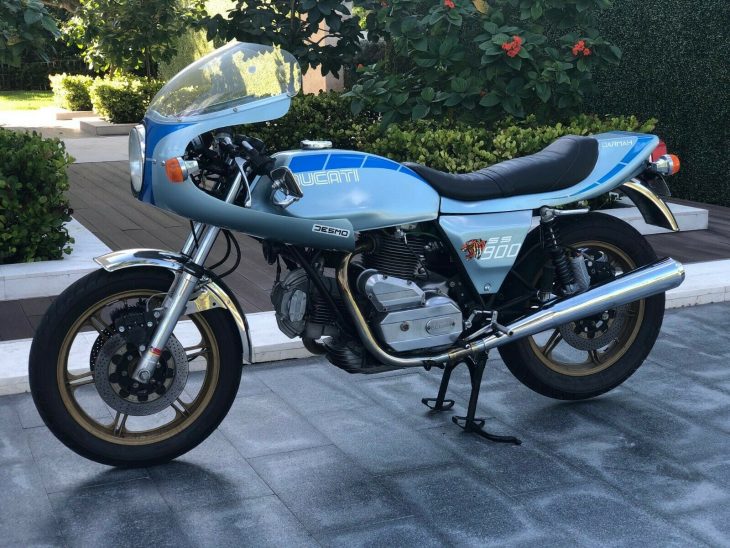 After the resounding sales flop of the Ducati 860GT, the Bolognese brand was in financial ruin and needed a Hail Mary to get back on its feet. The moonshot came in the by mass producing the extremely popular 900SS, which helped the marque pull out of its nosedive. The 900SS Darmah had a few internal updates to the square-case bevel engine, including the shift drums and the crank pins. That, and a really cool tiger graphic aping the Darmah's namesake.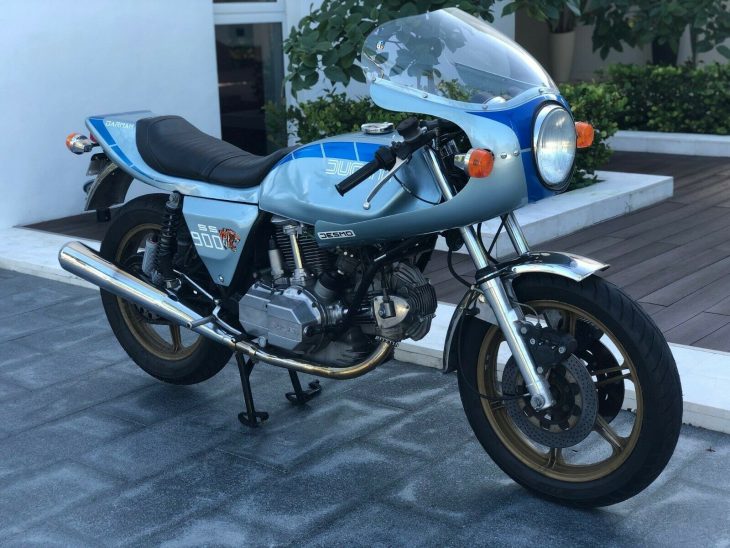 The 900SS had originally been intended for low-production like the 750SS, but its ability to move off dealers' inventory lists scuttled that plan. Isle of Man TT wins by Mike Hailwood aboard the 75-horsepower L-twin did not hurt the bike's sales prospects, and a star was born.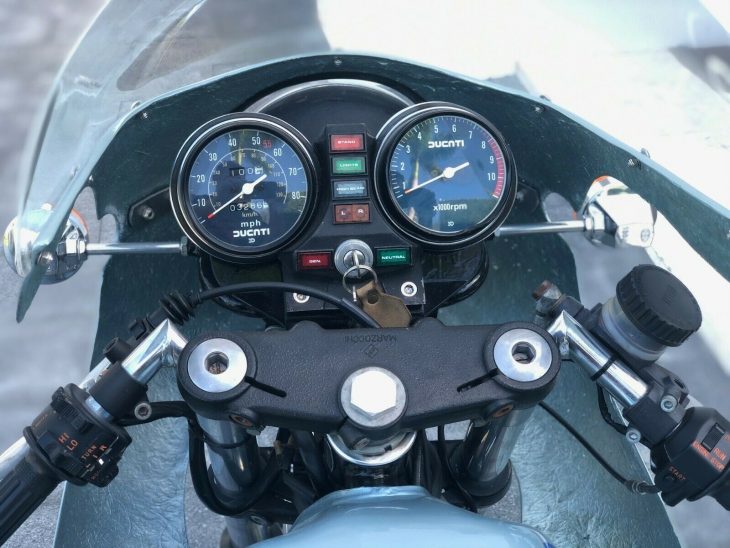 This 1980 Ducati 900SS Darmah appears to be in beautiful condition, though the seller is light on details. It certainly has not spent its life as a garage queen, racking up 35,000 miles over the last 39 years. Still, that's less than 1,000 miles a year, and the clean cases and solid paintwork make the case that this bike has been loved.
From the eBay listing:
1980 Ducati 900 Super Sport Desmo Darmah

A total of 1,440 SSD motorcycles produced from 1978 to 1981, this is one of the 705 produced in 1980.

From 1979 DM900SD frame numbers where from 950001 – 951000, and this is one of the last one produced in 1980.

Everything works as it should. In perfect running conditions.

Great piece to add to your collection. You will not be disappointed.
Prices for big classic Ducatis are strong, so we suspect someone will jump quickly on this one at $17,900 buy-it-now.