Late 2001 the Guzzi importer had a thought to increase U.S. sales with a contrasting paint scheme for the V11 Sport.  Today's Goose has a rare Magni fairing and very sharp presentation.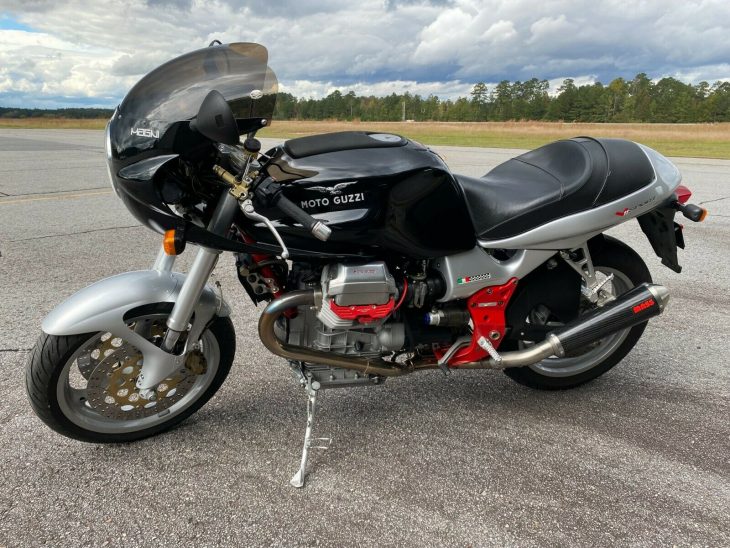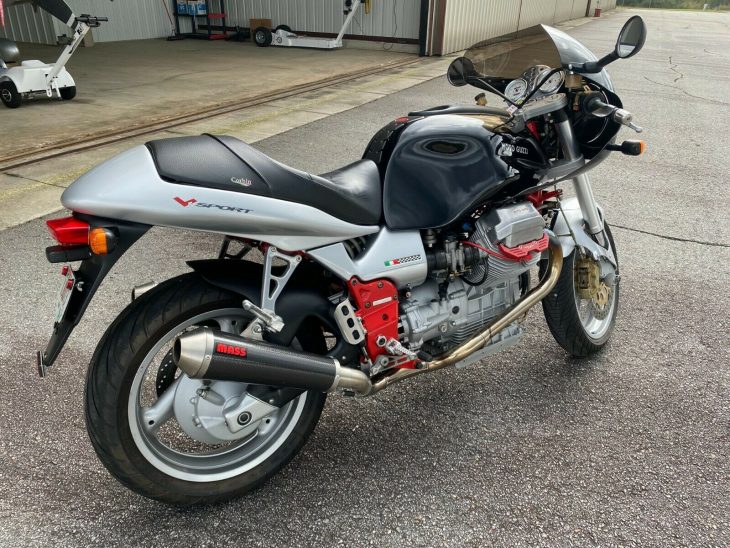 As ever, Guzzi designers kept some classic elements along with up-to-date driveline tech.  Approaching 1100cc, the V11's longitudinal twin used fuel injection and sported 91 hp with a handy 69 ft.-lbs. torque.  The chassis is the classic backbone – but red, with matching alloy sideplates.  USD Marzocchi forks are paired with a parallelogram monoshock and a retro semi-exposed driveshaft.  Chassis geometry and big Brembo brakes add to the trademark stability and a newly designed smoother six-speed.  Not a small machine, but the V11 offers adjustable bars to accommodate.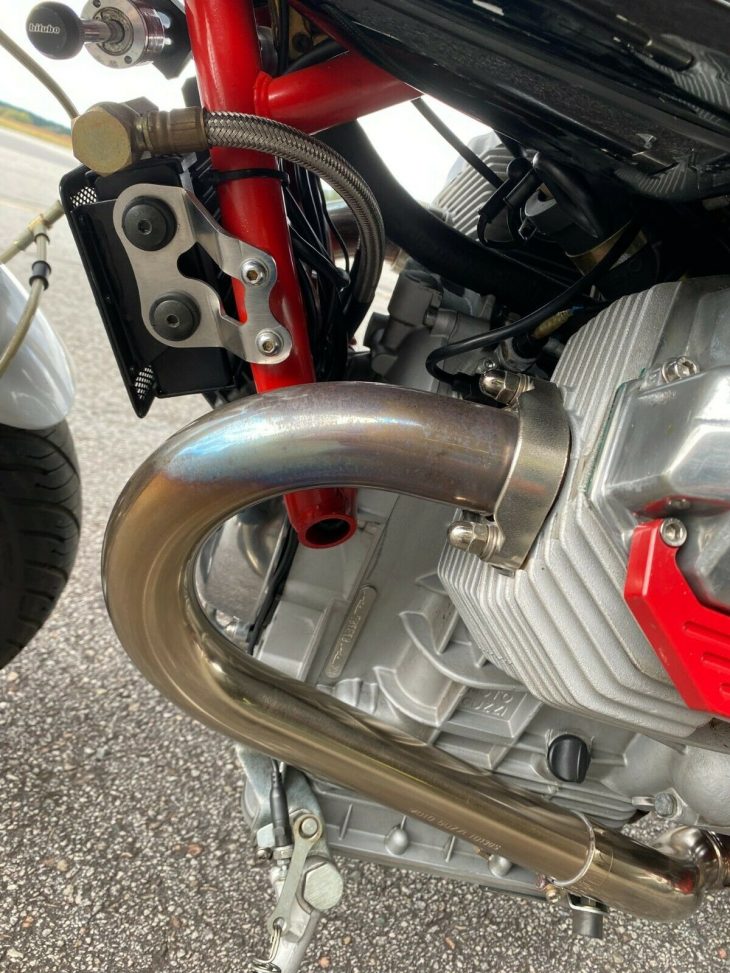 The two valve goose is easy on the maintenance budget, and this one is nicely accessorized, and the classy Magni fairing works well with the two-tone TT livery.  This owner has apparently added just 1,000 or so miles, and she looks ready to rumble, as the exhausts confirm in the owner's walkaround – here -.  Comments from the eBay auction:
One of a kind V11 sport. You wont find another as unique a collectors item as this one. One of 15 V11 Sport "TT". Clean Titled as V11 Sport TT. Excellent condition. Always garaged. 15k miles. Fresh service. Everything operates as it should. Runs and drives perfect! Battery is only a year or so old. Tires are great. Corbin seat. MASS Moto reverse cone carbon fiber exhaust. Has the desirable Magni cafe fairing. Sale will include stock Lafarconi exhaust, stock seat with cowl, service records, promotional materials, and various spares.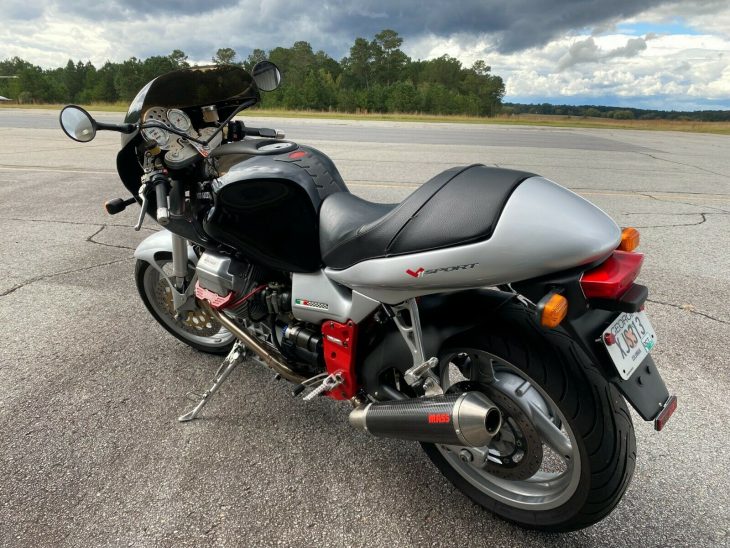 Moto Guzzi has long-lived models and the V11 ran from 1998 through 2006, and could be said to be one of the sportier recent Guzzi's, since their current imports don't include anything Le Mans derived.  Ready to shake off the polishing cloths and rack up some miles, this example has quite a few watchers and Make Offer button.
-donn