Warning!
This post is in our archives. Links in this post have been updated to point to similar bikes available to bid on eBay.
Every post will be sent right to your inbox every morning when new posts are made. We will never sell our list or spam you. Plus you can click links to bid or buy right from the email and skip the site entirely. Subscribe to Rare SportBikes For Sale today!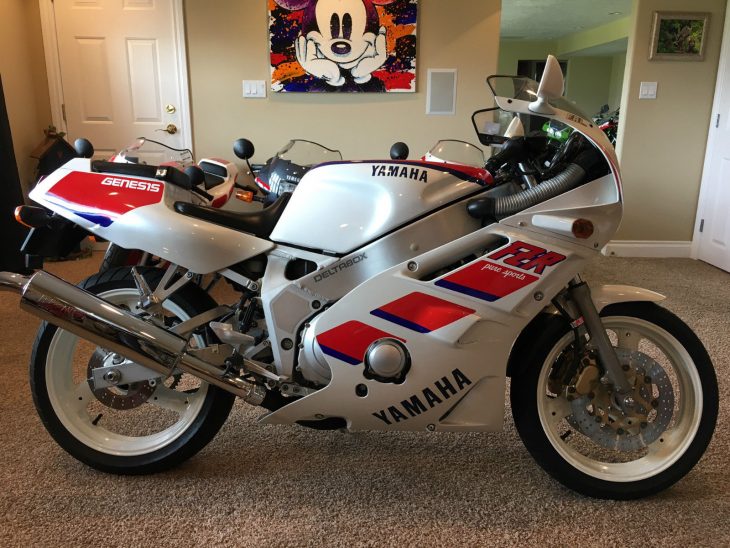 Sometimes, the amazingly low-mileage bikes that we stumble across surprise me. I mean, who at the time it was new would think to ferret away a pristine Yamaha FZR400? Of course it was always a cool bike, but the kind of thing you'd buy and preserve as a collectible? Seems strange, but the upside is that someone gets to bid on this example that has the classic white-and-blue "speedblock" graphics and just 94 miles from new.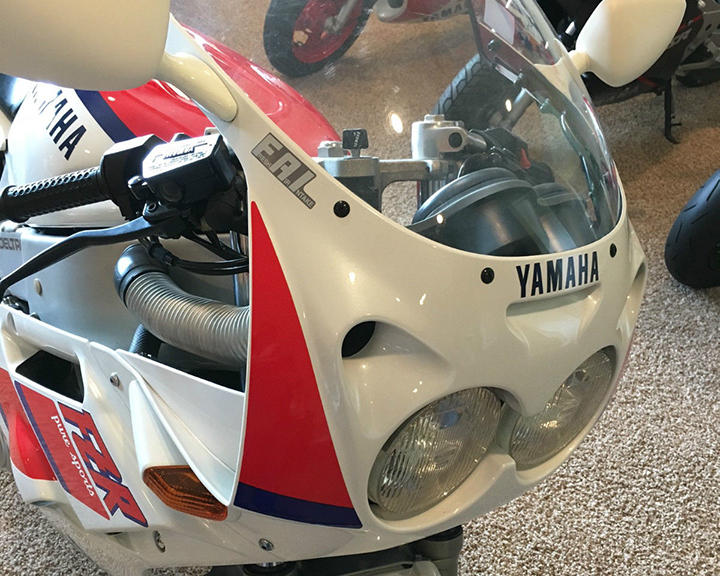 Modern vehicle technology is incredible, offering up reliability, safety, and efficiency at an affordable cost. New motorcyclists are almost spoiled for choice these days, with slick, utilitarian offerings from Honda, Kawasaki, Yamaha, Suzuki, and even KTM that look good and perform well. They don't offer much in the way of inspirational engine notes or cutting-edge handling, however: all are powered by parallel twins or singles and sound a bit agricultural or slightly obnoxious, depending on whether you have a Two Bros exhaust fitted or not.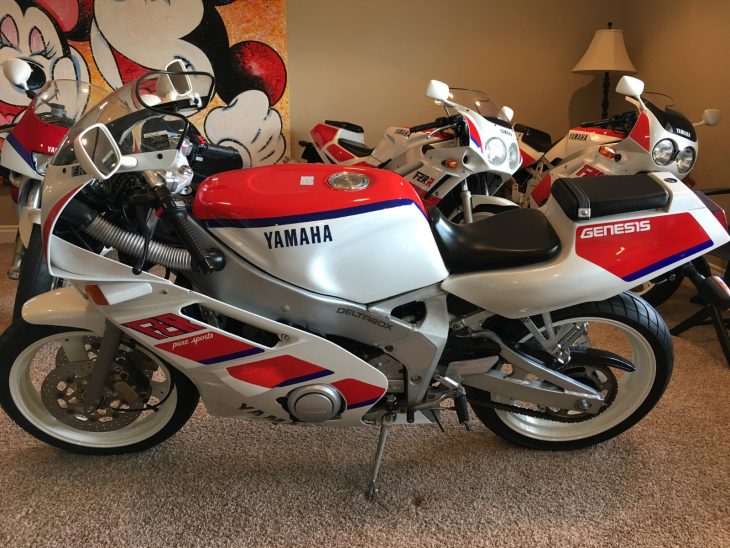 The middleweight sportbike class is fast disappearing as well, with just the GSX-R600 and R6 left as Honda and Triumph discontinue their 600cc sportbikes. But in the late 1980s, you were spoiled for choice, and the FZR400 offered a stepping-stone up in terms of refinement from something fast but a bit crude like a TZR250. Most of the 400cc sportbikes never made it to the USA officially, as demand for what would be considered "small" sportbikes has always been pretty non-existent. We got a few bikes with their genes like the Honda CB1, but those never sold well either, making all bikes in the class pretty rare and desirable these days.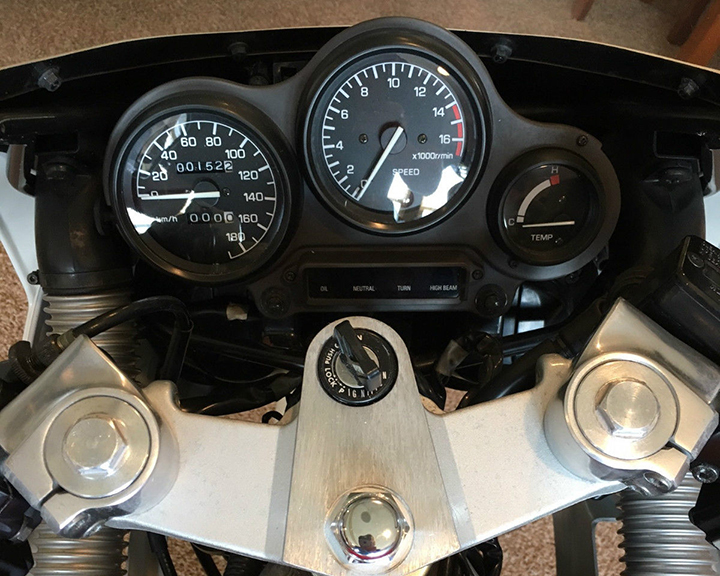 The FZR400's 399cc four-cylinder produced a claimed 64hp, still plenty of power for a bike that weighed 410lbs wet, but, with little power below 5,000 rpm, the rev-happy motor meant you had to work it like a two-stroke to make fast progress for maximum rider involvement. Interestingly, the FZR400 was a much more serious weapon than the bigger 600 although they look nearly identical at a glance. The 400 made less power but handled better due to the lighter, stiffer aluminum frame used by the smaller bike, versus the 600's steel part. Yes, the 600 fits into the 400's frame, so if you come across a 400 with a blown or high-mileage motor, you might want to consider finding a 600 to rebuild and slot in instead.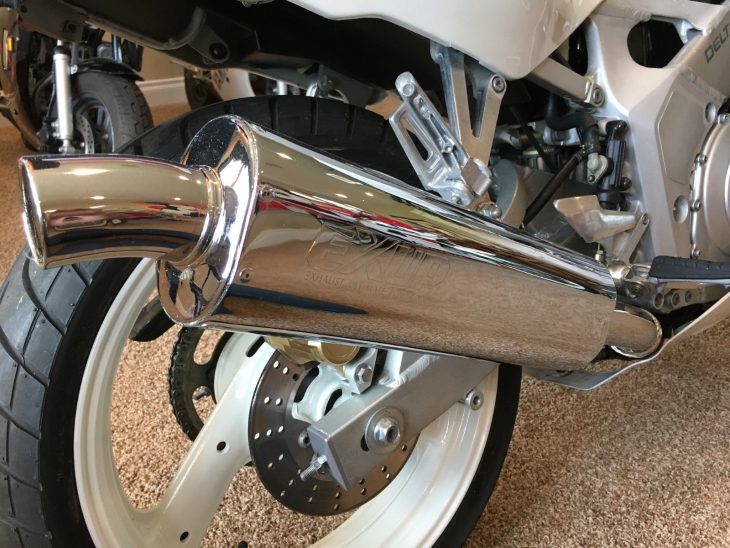 From the original eBay listing: 1988 Yamaha FZR400 for Sale
Up for your consideration is a very RARE, very nice low mileage almost new 1988 Yamaha FZR 400 3EN1 with only 152 Kilometers (94 miles). It is in mint condition and has new battery, Yamaha filter & engine oil, new coolant flush, new fork seals and fork oil,  new brake fluid, new spark plugs and original air filter was serviced. Runs like the day it was new. Carburetor jets and needles are original and still comes with the factory jetting set from the factory. This FZR in mint condition and near museum quality. It still has the original factory tires, however there are age cracks in the sidewalls. There is patina here and there as you would expect from a 29 year old motorcycle. This FZR still has its original chain & sprockets, original brake pads and all original fairings and factory components. There is a small crack in the windscreen, however I have a new windscreen that will come with the bike. I haven't installed it to preserve the originality of the bike.

When we received the bike, It was taken apart and cleaned and inspected along with the full service. The muffler was chromed and re-finished to look new again. This FZR would make a excellent candidate for restoration, making it a true museum piece for your living room or just keep it and ride the hell out of it and make your friends jealous, lol. This FZR comes with a clean Utah title in my company name that will be presented to the new owner.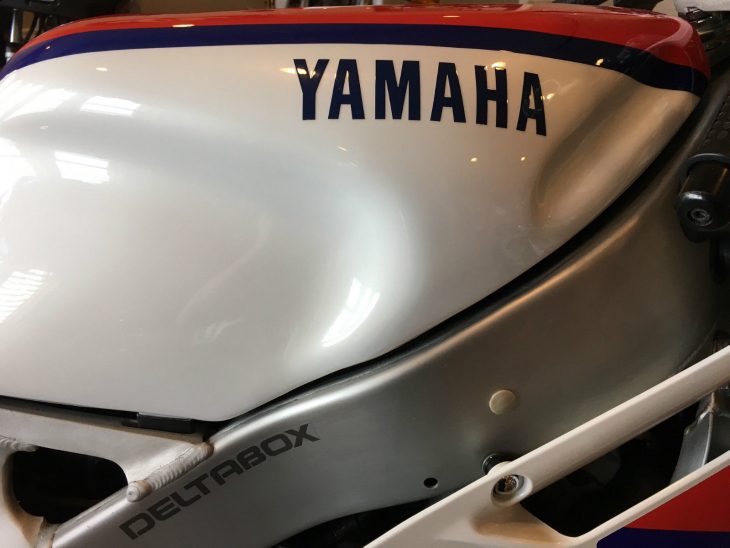 Okay, so the $8,999 asking price is pretty stupid money for a 400cc Japanese sportbike. Or at least is is right now: scoff all you like but I bet in a few years, Yamaha fans will be wishing they'd jumped in when these were so cheap… Especially at this mileage, although part of what's so cool about the FZR400 is the light weight and agile handling, so it's kind of a waste as a museum piece. I'm also not sure even very many of your motorcycling buddies will be very jealous if you have this in your garage or living room, let alone your more normal friends. Bidding's already up to $7,600 with plenty of interest, so I'll be interested to see if it makes it to that Buy It Now price.
-tad