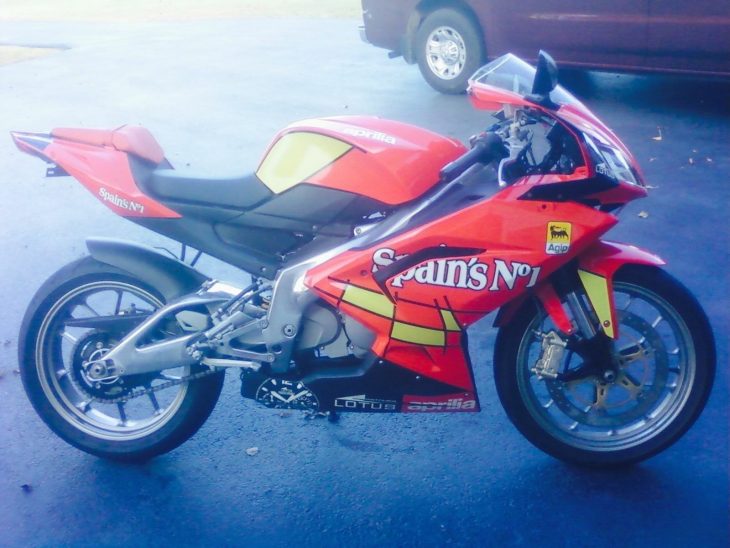 Built and sold for the street in just about every other country, the 2009 Aprilia RS125 came to this country as a track-only weapon, thanks to its two-stroke mill's inability to pass EPA muster. That didn't stop more than a few track rats from ponying up the $5,500 MSRP for one of these GP grid-derived featherweights.
Plenty of these little monsters have found their way to road legal status, though it is unclear whether the bike here carries a street title.
Surprisingly spacious for a 280-pound sportbike, the RS125 found an audience with new racers and track-day beginners who needed to learn to change direction quickly without muscling over a bigger machine. Handling was always the little machine's forte, aided by its weight and suspension and brakes that outstripped its price point.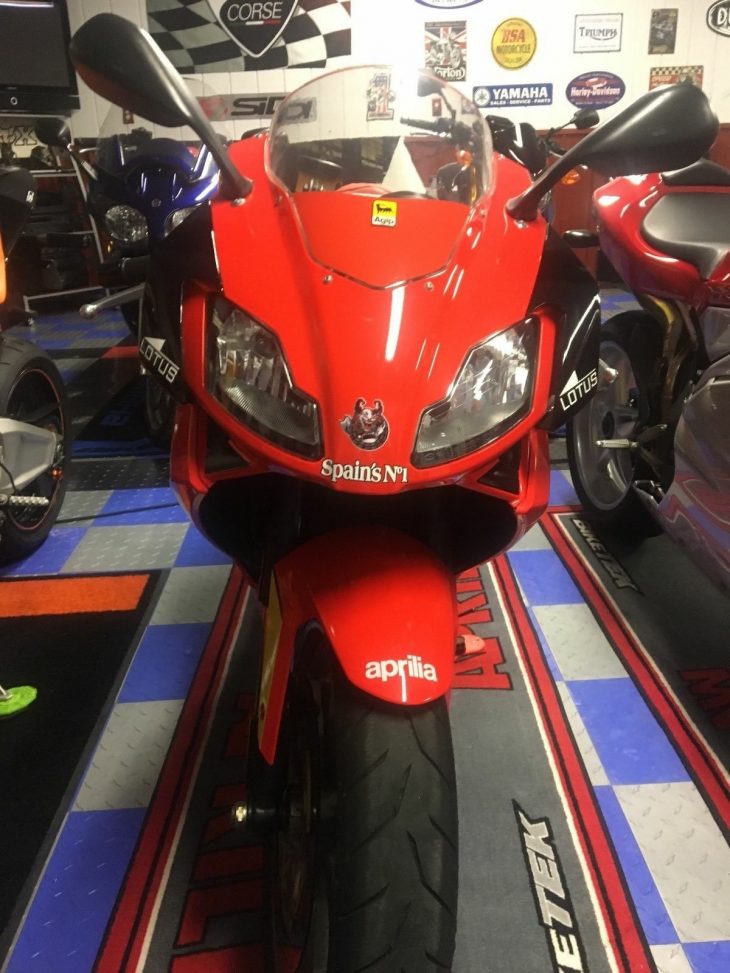 With no torque and a powerband that doesn't get tuned up until 10,000 rpm or so, the 30-ish horsepower Aprilia rewards momentum, and the guts to stay off the radially-mounted single-disc front brake.
The bike shown here has covered fewer than 2,000 miles, and has been upgraded to a Shorai lithium-ion battery and will be sold with a fresh set of tires.
From the short original eBay listing:
Bike is in excellent condition everything works,tires are in great shape also comes with a new set. Battery has been replaced with a Shoria lithium battery.bike is ready to ride.
The auction concludes on Friday, and reserve has yet to be met at just over $3,000. For a non-street-legal bike that only cost $5,500 new, that's getting on for a steep ask. Let us know what you think in the comments below.