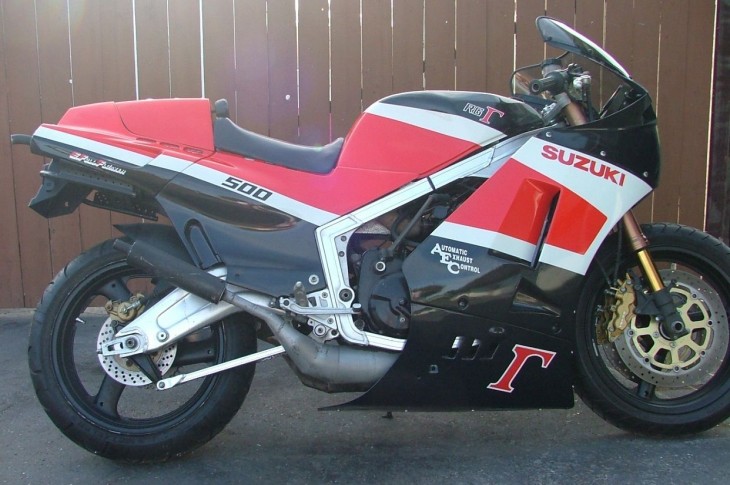 Look, I'll be honest. There are basically two reasons I like writing about Suzuki's two-stroke sportbikes. One, they're pretty funky, like this RG500Γ Gamma you see here that sports an engine with a very rare square-four configuration. Two, I get to use the cool Greek "Gamma" character which, along with the umlauted "O" for "Öhlins" are sometimes highlights of my week.
In building a bike meant to evoke their Moto GP weapons, Suzuki knew they needed an appropriate two-stroke powerplant, as that was the formula in fashion for top-level racing during the 1980's. The 500cc engine that resulted was an unusual, water-cooled square four that was basically two parallel twins geared to a common crank. At under 400lbs dry with 100bhp and a capable chassis, it was the S1000RR or Panigale of the day and was capable of humbling just about anything on the road.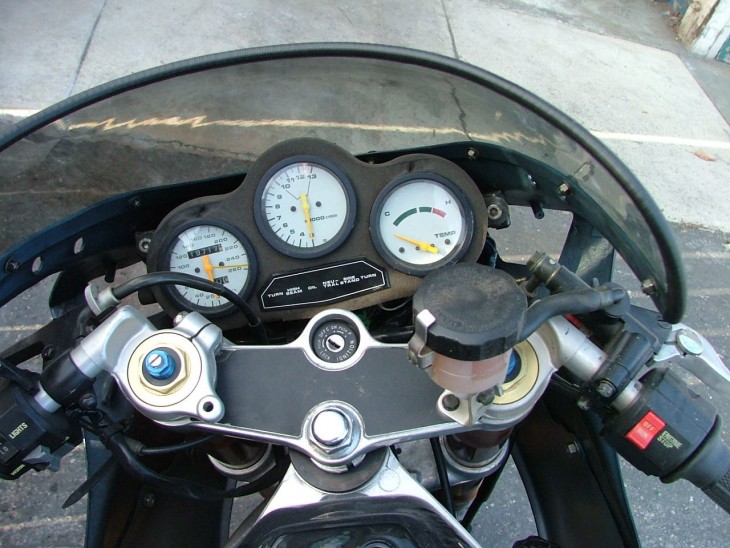 From the original eBay listing: 1986 Suzuki RG500 for Sale
Brand New Paint, 19,717 KM, Lots of modifications. Big bore kit (570cc), aftermarket expansion chambers, carbs. bored oversize, performance air filter kits, GSX-R upside down forks and 6 piston calipers, RGV 250 rear swing arm conversion. California Registered
This particular Gamma is obviously enthusiast-owned and in good, although not completely original condition. The bike has been ridden 19,000 miles, so it's no garage-queen and those modifications are clearly intended to improve performance and take advantage of modern-ish suspension and tire technology to better harness that wild powerplant.
I happen to love the look of the updated suspension and wheels, although the missing front mudguard does irk me a bit. However many Gamma fans are purists, and a bike like this may have them apoplectic with rage at the violations. Depending on where the reserve is set, this could be a great buy for someone looking for the experience of a big two-stroke, without some of the limitations found in an older machine.
-tad