For Sale: 2002 Moto Guzzi Le Mans V11
While sitting and drinking my morning coffee (in my natty RSBFS coffee mug, 'natch), I stumbled across this particular beauty. LeMans models are always interesting, but finding a 10 year old bike with only 3 delivery miles on it seems too good to be true. As it turns out, this bike was part of the stock of a Moto Guzzi dealership that closed its doors. A brand new V11 LeMans anyone?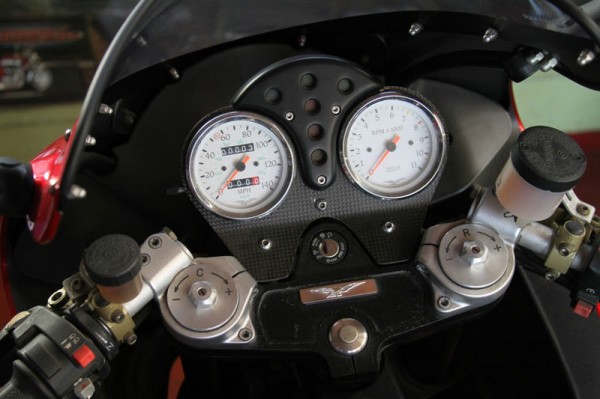 Part of the charm of the Moto Guzzi brand is that the more things change, the more they stay the same. Sure, there are some concessions to modern manufacturing methods and updated componentry, but the beast still beats to the tune of a transverse V-twin, air cooled with shaft final drive – the way Carlo Guzzi intended it; same as it ever was.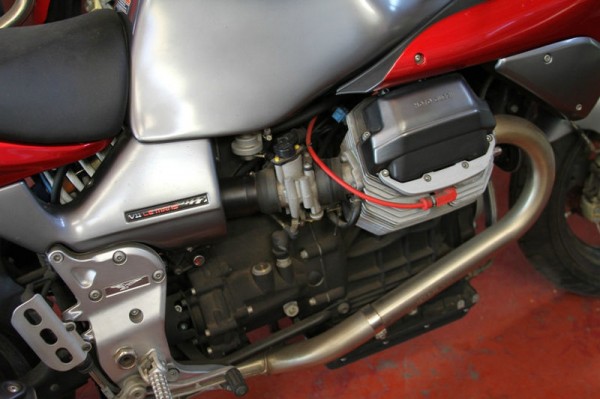 Moto Guzzi has been owned by a dizzying array of companies. Aside from the original purveyors of the M-G brand (Guzzi-Parodi, later renamed to Moto Guzzi), this famed Italian brand has been owned by a state controlled receiver, De Tomaso (of Pantera sports car fame, who also owned Benelli and Maserati at that time), Cagiva (who owned Ducati and Husqvarna), Aprillia and Piaggio. Such is the life of the longest continuously operational motorcycle brand in history.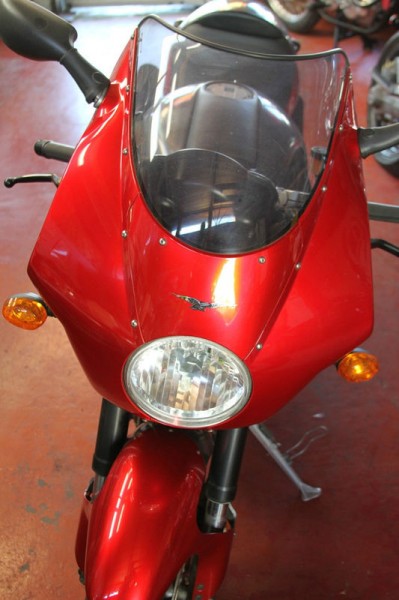 From the seller:
Offered for sale by Sonny Angel. I am his son-in-law, selling bikes on his behalf. Sonny's wife Chris passed away last month after a four year battle with cancer, and Sonny, now 86, is looking to retire from the motorcycle business. I will be listing several other bikes for sale, and all are available for viewing at his shop, Sonny Angel Motorcycles, in National City, California. Bike begin sold via dealership, subject to sales tax.

For sale is a 2002 Moto Guzzi V11 Le Mans, with 3 original miles. Bike is brand new. Has no modifications or aftermarket parts. The bike has been displayed in Sonny's shop since the day he purchased it. I could find no dings or scratches. There's a light coating of dust, since mom's loving hand stopped cleaning them several years ago. Still a beautiful bike for nearly 10 years old.
Early LeMans Series I bikes are bringing in big dollars these days. The later incarnation of the brand have held value better than many imports, but have certainly not risen in recent years. This, however, is a pretty unique opportunity to purchase what is essentially a brand new, never molested, LeMans V11. The opportunity alone is pretty rare – the fact that it is a cool and collectable model only adds to the charm.
This auction is going on now, and bidding has been strong. The current price is up to $5,200 with many interested bidders, and a reserve is still in place. I can't imagine the reserve can be set much higher, but I would expect the price to continue to climb; rarity has its price, and a bike is only new once. For your chance to check out this Italian wonder, click the link and jump over to the auction. Be sure and tell 'em you found it on RSBFS!
MI