Old MacDonald had a farm, E-I-E-I-O,
And on his farm he had a Duc, 7-4-8-R-S
With a moo-moo here and a Duc-quack there
Here a Duc, there a Duc, everywhere Duc-Duc, Old MacDonald had a farm, E-I-E-I-O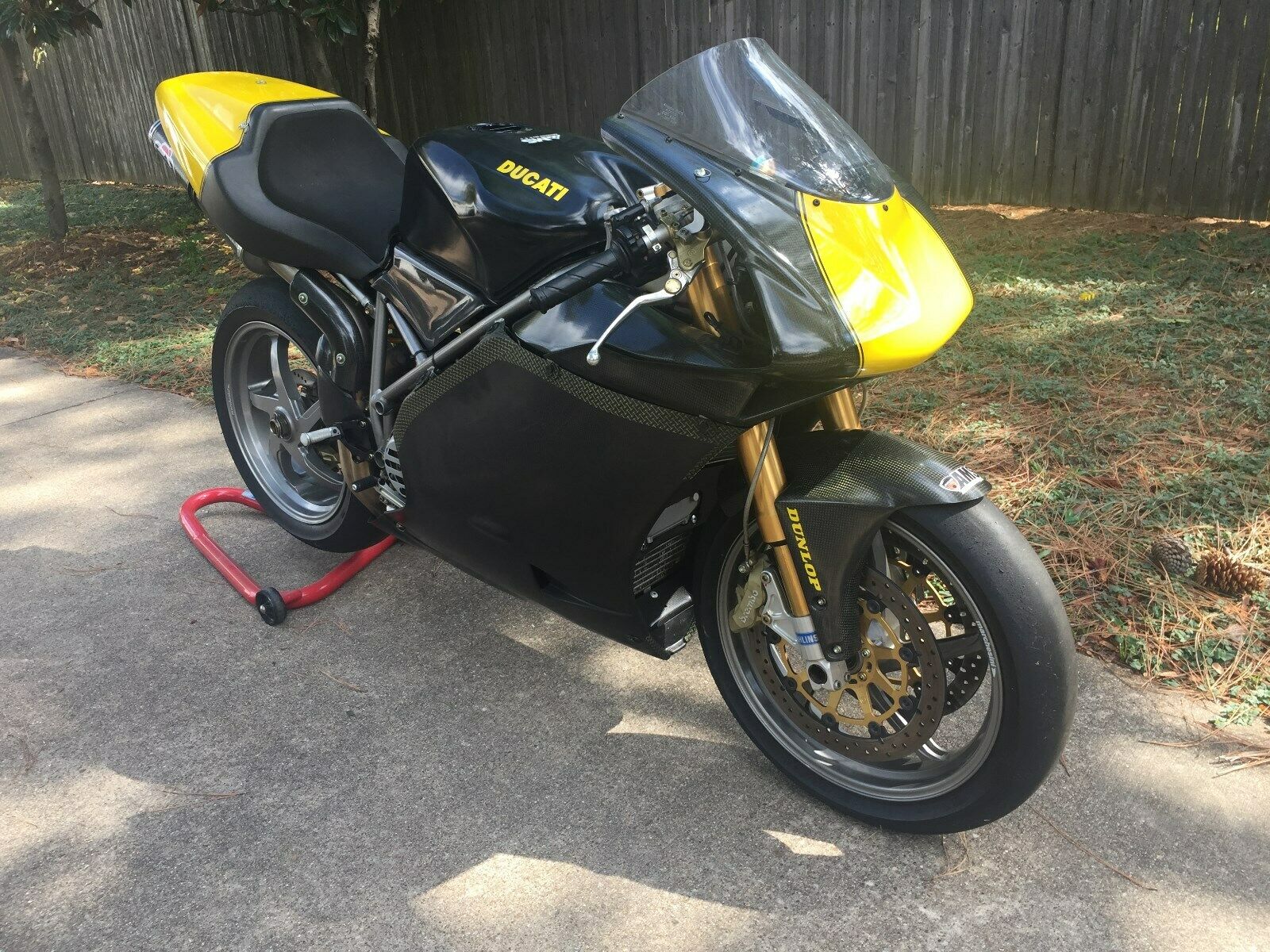 12 years stored and straight outta Old MacDonalds barn is this tasty 2002 Duc 748RS.
Caution: Track Use Only
That's right boys and girls- The RS is bare bones and was delivered with only needed track essentials such as Ohlins, Brembo, 54mm Termi's, radical cams, unpainted carbon body panels and a minimalist dashboard featuring a tach & temp gauge hooked up to a race only wiring loom. Not even a damn kickstand!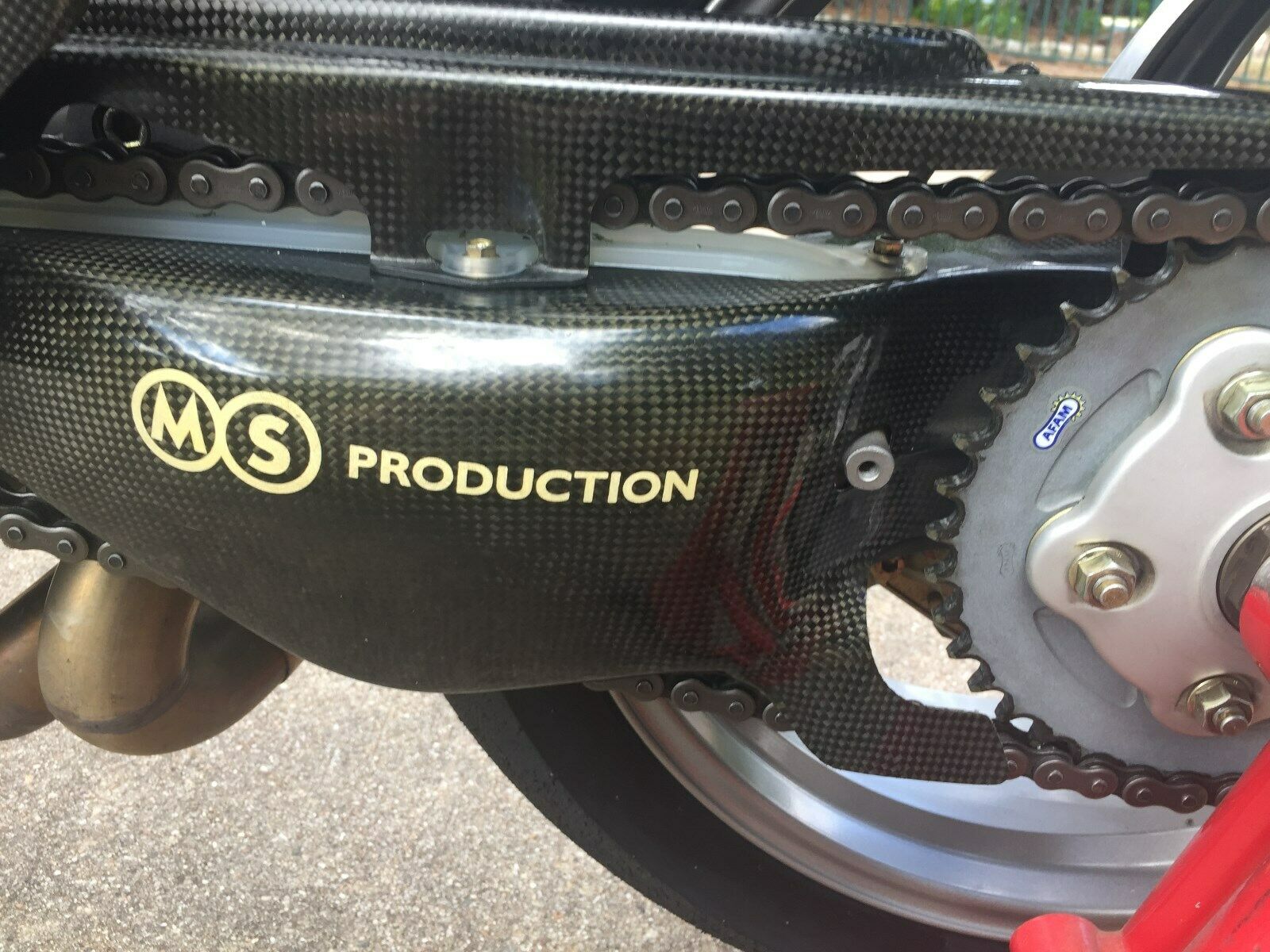 This particular RS has been punched out to 853cc's and features a slipper clutch to help smooth out those hi-rev down shifts and to help stabilize the chassis at corner entry.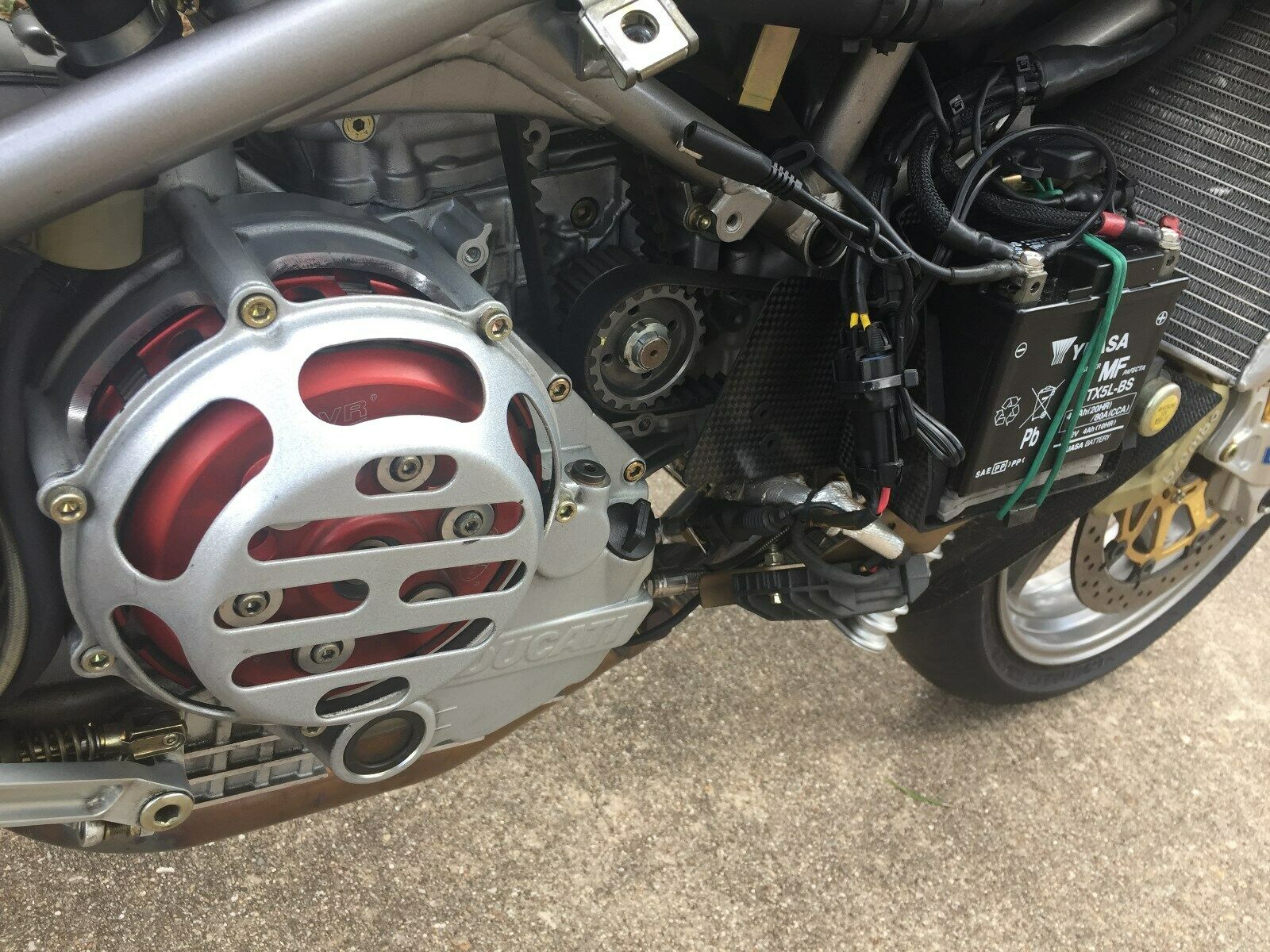 In Old MacDonald horse farm terms, I suspect a full on 748RS Bologna factory racer would be as high strung as a Thoroughbred in the gate at the Kentucky Derby whereas a standard 748 might be a trail horse. 🙂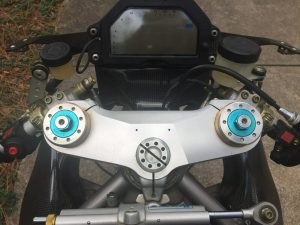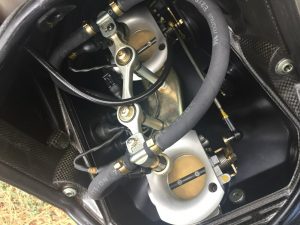 From the sellers ad:
Ducati 748RS, 2002. Sold new by advanced motor sports in Alvarado Texas.All service and maintenance by ams Alvarado and Dallas.This bike has a STM slipper clutch,853 big bore kit and a replacement digital dash.Number boards have been painted on.bike has never been raced,trackday use only.no title,bill of sale only.These bikes were never painted from the factory.All original carbon fiber body work in perfect condition.Perfect for the collector,trackday use or race in the ARMHA race series.12 year old tires,bike has been unused for 12 years.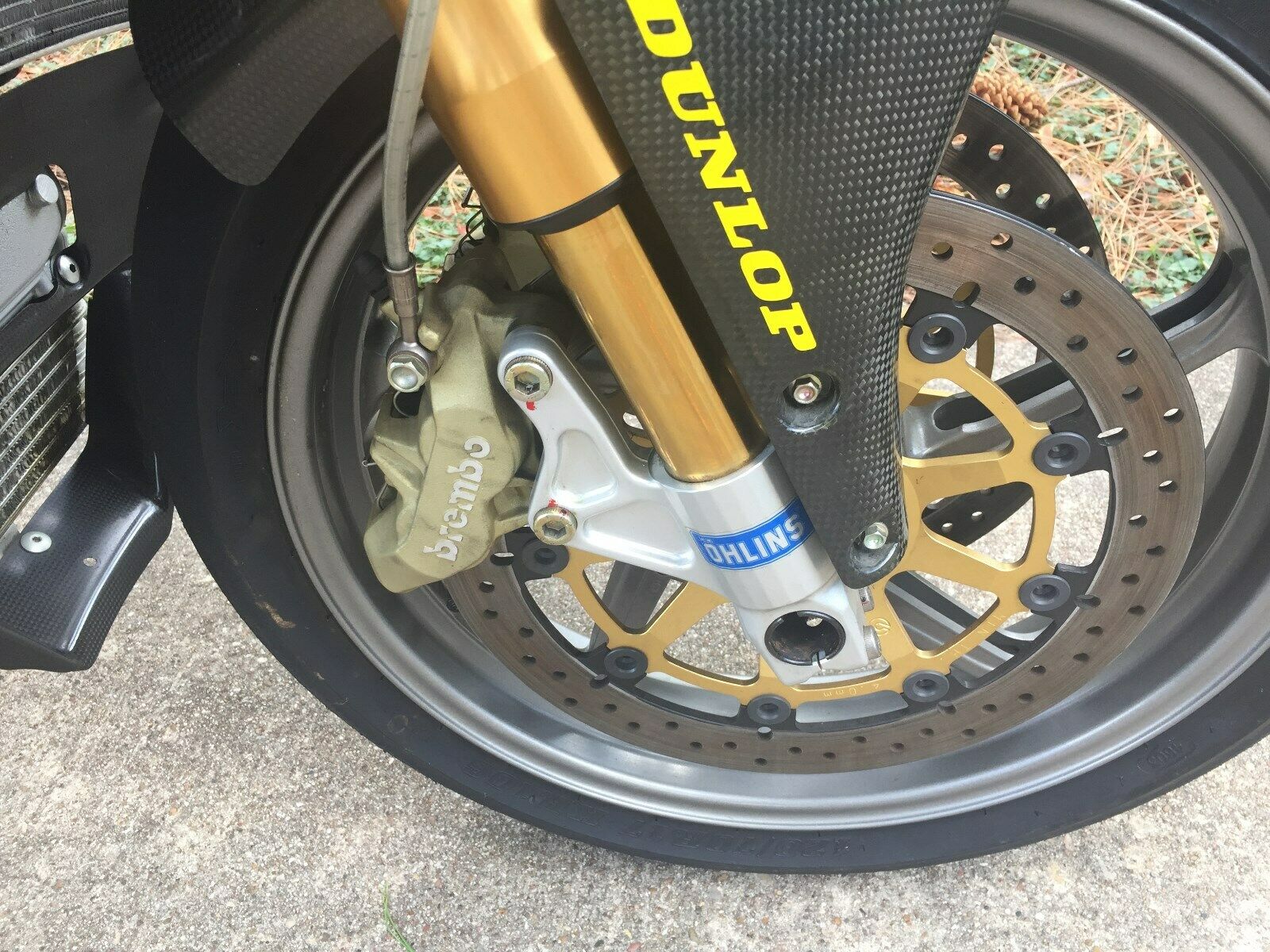 So, unless you're a collector or have a white plate on your current track bike, I suspect this one might be better viewed from a distance.
To save you yellow plates some time I did some poking around in the RSBFS GoDuckYourself 748RS search motor and found a hand full of 748RS posts from days gone by. Check those out while you count your ducks eggs . . . but, not before they hatch.
Cheers!
dd