Yamaha's entry in the pocketbike derby was the YSR-50, easily loaded in the back of the minivan at 165 lbs., but tons of fun.  This example looks complete and original with a single-year paint scheme and California title.
A bit like the supersport sharing specs with a superbike, the YSR50 is the 49cc version of the YSR80, and because it was easier to license, more popular.  Seeming to share most things from the -80, like 12-inch wheels, "Do Not Sit Here" pillion and front disk brake, and also inherited the 5-speed transmission.  From a couple of blocks you could be excused for thinking it might be an RZ500, and mostly showed up in red/white with the blue just available in 1988.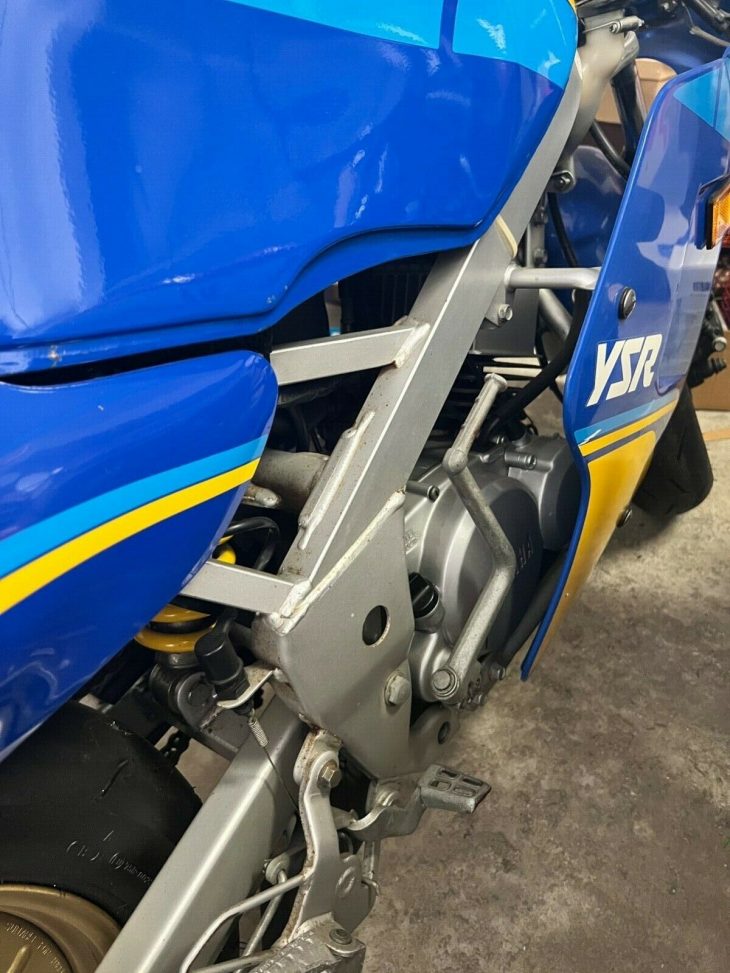 Occupying just a corner of the garage, this YSR50 has been nicely protected and appears to have all its DOT required equipment.  Banana windscreen and a Toomey pipe are the only visible mods, and with under 1,400 miles it might not need much to be a runner.  Parts and upgrades appear to still be easily available, with funky mirrors that hold a force field over the fairing.  Notes from the eBay auction:
Clean title, great bike.  Yamaha YSR 50 blue and gold Toomey exhaust , excellent bike, original manual book, if you're looking for a clean YSR 50 that hasn't been taken apart and it's in perfect shape this is the one, no dings or scratches anywhere on the bike all original.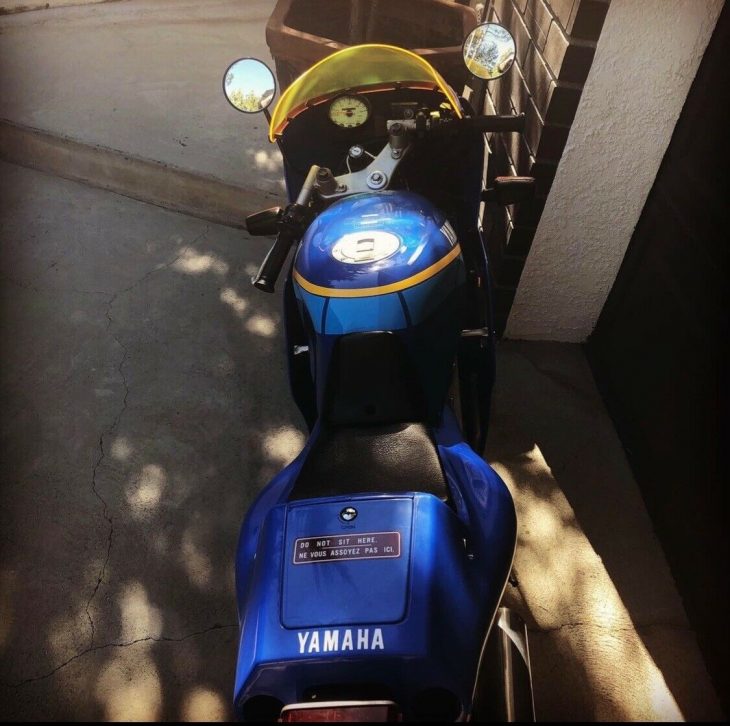 Of course the price of that condition and lack of "upgrades" is an ask that a recent supersport would be happy with.  But there won't be another like this pop up for a while.  Maybe there's a more generously sized racing blue Yammer in your garage that this 50 would look great next to.
-donn