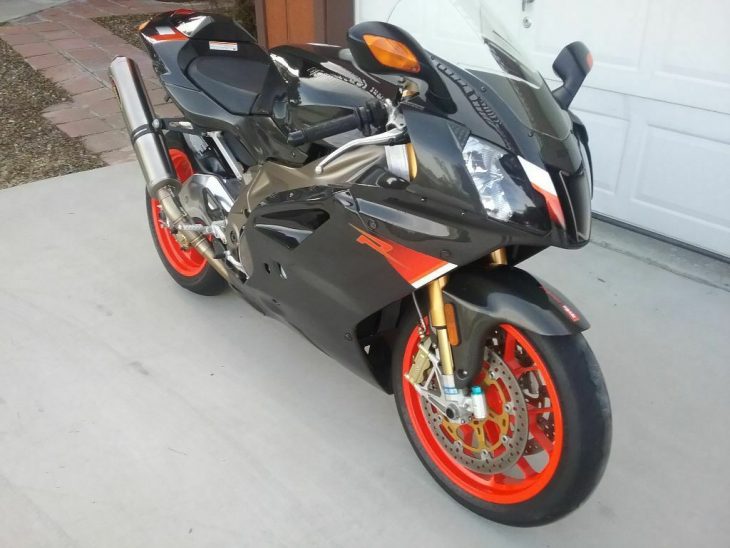 Somehow, in spite of their achievements, performance, and reliability, Aprilias generally qualify as "bargain exotica" instead of blue-chip collectibles. But if you were looking to bet on a particular Aprilia that might qualify as collectible, other than the RS250, the RSV1000R Nera might be worth a look. The upstart Italians were dipping their toe into Ducati's waters, and the Nera was intended to be the first bike in Aprilia's "Dream Series" of ultra-premium motorcycles and a kind of "lifestyle experience," but the whole thing flopped. The world wasn't quite ready for a $39,500 Aprilia, even if only 200 were made, and each one was every bit as good as a Ducati of the period.
The most obvious thing that set the Nera apart was a complete set of carbon fiber bodywork, including the tank. The frame was painted gold, and forged magnesium wheels saved a couple pounds over the already light hoops on the Factory. A then-new Brembo radial master cylinder was matched to radial Brembo calipers, and the bike had blingy Öhlins at both ends. Some additional engine tweaks and a set of Akropovic cans helped liberate a few horses and some v-twin boom, but the big performance gains came from the reduced weight, down to a claimed 386lbs dry.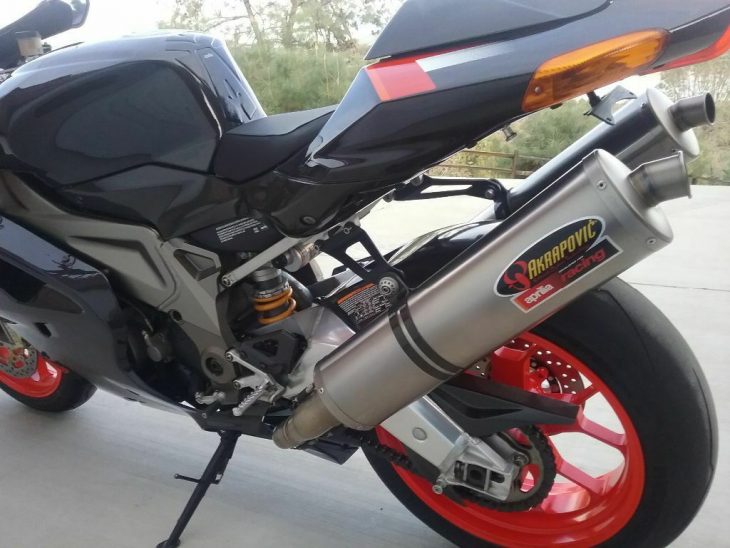 Like many high-dollar Ducatis, the performance increases certainly didn't justify the price tag. The RSV1000R was already an excellent motorcycle, with Ducati sound, power, and handling, but uncharacteristic reliability from the Rotax-built 60° v-twin that included balance shafts and their PPC or "Pneumatic Power Clutch" is basically a slipper clutch that uses engine vacuum to allow a bit of clutch slip during downshifts and lighten the clutch effort in general.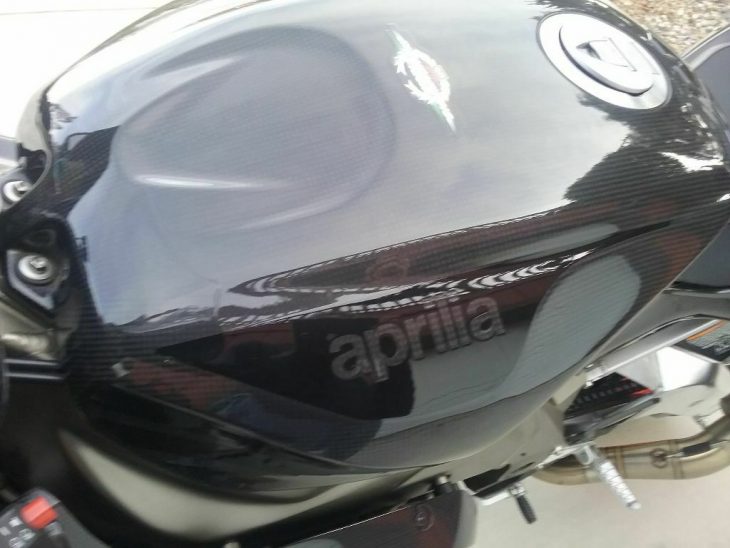 The Nera maybe wasn't worth Aprilia's wild asking price, but it was intended to be a premium product so build quality is excellent, and the clearcoated carbon-fiber perfectly compliments the second-generation RSV's' stealth-fighter styling.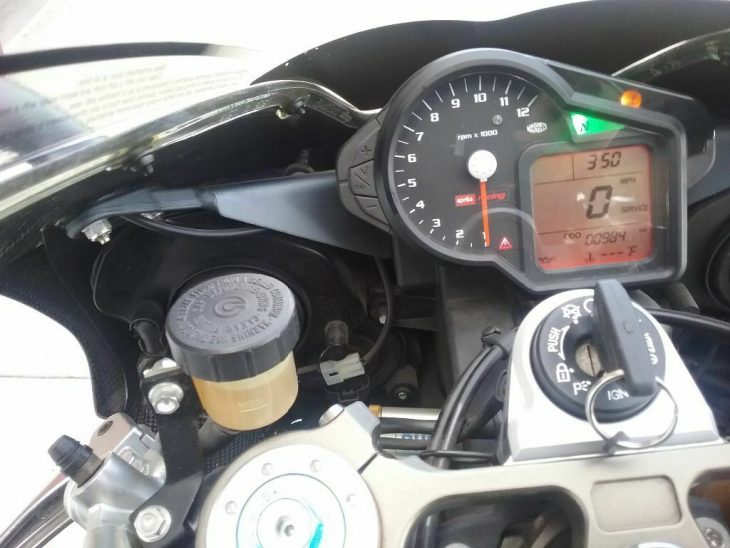 From the original eBay listing: 2004 Aprilia RSV1000R Nera for Sale
This is a RSV 1000 NERA model, only 20 sold in the United States. Carbon fiber fuel tank, fairing, seat, magnesium wheels, only 984 original miles. EXCELLENT CONDITION
There's not much to report on the history: the bike only has 984 miles on it! The $14,500 Buy it Now is steep for an RSV1000R, but you can always think of it as a $25,000 discount, compared to the 2004 list price. That's a screaming deal, especially adjusted for inflation! The RSV1000R is already a highly competent sportbike, and if you're looking for a functional and collectible Aprilia, this might work for you.
-tad