Aprilia has been a major player in the superbike class with their RSV4, but it all started right here, with their Rotax-powered RSV Mille. Wisely eschewing the costs and development headaches associated with a proprietary engine, Aprilia turned to the Austrian specialists to produce a powerful, robust, and very compact powerplant.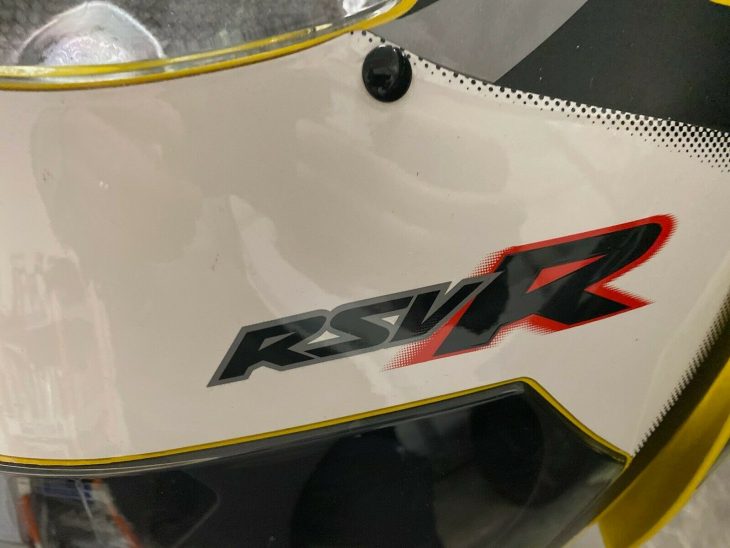 It was designed to go head-to-head with v-twin superbikes, specifically the Ducati 998, but the RSV Mille wasn't afraid to innovate. A vacuum-actuated "Pneumatic Power Clutch" mimicked the function of a slipper clutch to keep the rear wheel from skipping across the pavement during downshifts, and the v-twin's unusual 60° configuration meant a more compact design for a longer swingarm within a shorter wheelbase for improved traction. And the new Aprilia even featured a new innovation for an Italian superbike, something called "ergonomics…"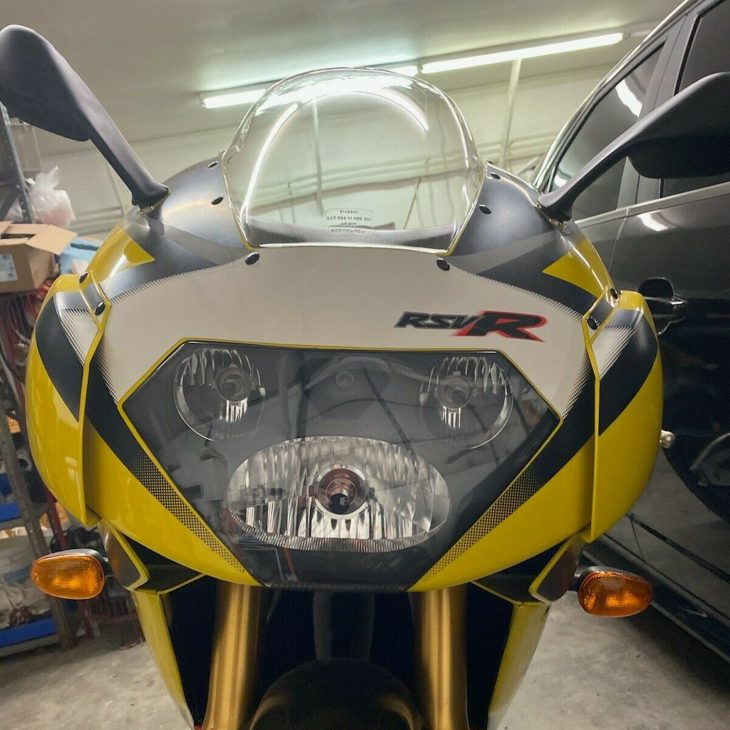 The bodywork obviously wasn't as elegant or as pretty as the 998, but it looked strikingly modern and the components were absolutely gorgeous: Öhlins suspension, an Öhlins steering damper, and forged aluminum wheels combined with tasty carbon bits all over the bike. And that frame, the gorgeous aluminum beam frame and swingarm combo that manages to make most other efforts look crude and industrial.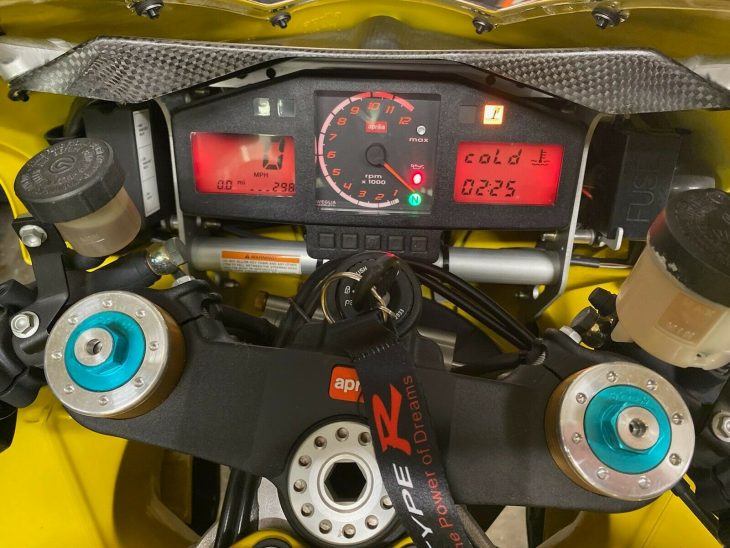 From the original eBay listing: 2002 Aprilia RSV Mille for Sale
2002 Aprilia RSV 1000 R Mille Troy Corser 2001 World Championship edition Race replica. Condition is "Used." It was keep on a shelf for 18 years. In 2019 it registered and was rode 298 miles. Bike is super clean and very rare. Please contact with any questions.
You are probably wondering: what's the asking price for this basically showroom condition example of the original Aprilia superbike? Well hold onto your hats, because it's $10,995. That's the priciest Mille I can remember seeing, and pretty much spoils what I love about them: their status as low-cost exotica. I think that these will someday be legitimately collectible, but this seller is jumping the gun a bit.
-tad