I know this isn't exactly ultra rare, but with only 490 miles and nearly a $20,000.00 MSRP for only $8,500.00 buy-it-now I just had to post it up.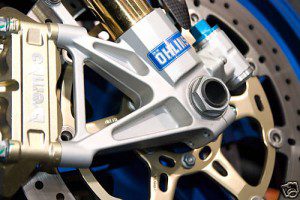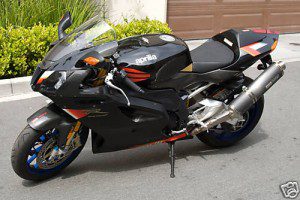 The RSV R's don"t get much talk due to that other Italian Motorcycle company, but they make a fine piece of exotica.  The RSV R's have Ohlin's, OZ wheels, Brembo brakes and all carbon fiber body work and that is a lot of high end material for what is basically a brand new bike.  The bike has a story and the seller explains….
 
I purchased this bike new in 2005 for $16,000 and was injured in a car accident not long after, so the bike has been in storage (started, tested and ridden by a friend from time to time) ever since.  So this bike is basically in new condition with less than 500 miles on the odometer. It's never been abused, dropped and is absolutely perfect in every way.
This is a great looking Italian V-Twin, with super high end components and is cheap, cheap!
dd