407 pounds dry, 145 horsepower. I don't care what year it is, that formula equals ridiculous power to weight ratio and grins per mile. The YB10 sports the FZR1000 motor of the era and is surrounded by a modified frame from Bimota that brings the weight closer to that of the same year's FZR600.
1991 Bimota YB10 For Sale on eBay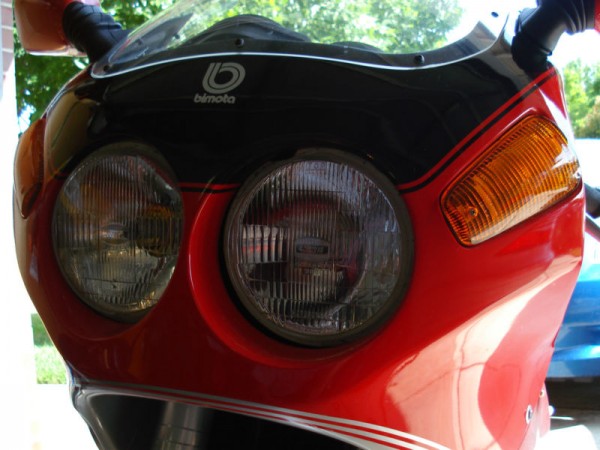 A very original, extremely clean, collectible and very rare Bimota YB-10 with only 5600 low miles. Recently, I had the carbs completely serviced with all needed new parts (have the receipt and all the old parts). It runs perfect now. Using the proven Yamaha's legendary five valve FZR 1000 engine and the fantastic lightened hand built chassis, this bike will always be a reliable performer with no lack of mechanical spare parts availability. FZR 1000 was and still is considered to be one of the best and most reliable liter class engines ever made!

Bimota motorcycles were and still are hand-built in Rimini, Italy, using the finest possible parts available. Many billet parts and hand laid fiberglass body makes this bike even more exotic. Bike has never been down, it's all original, including paint and everything else. It runs absolutely perfect and starts right up with a single push of the starter button. You have the reliability of the proven mechanical operation plus the exotic and beautiful parts that all work well together!!
dc