Warning!
This post is in our archives. Links in this post have been updated to point to similar bikes available to bid on eBay.

Although, I'm not sure this counts as a rare sport bike, it does make me appreciate 1985 HRC cutting edge technology.  I also couldn't help myself, but to chuckle a little bit and to think of those pioneering road racers who raced these beast.  Take a close look at the pictures and look at the early "vented disc brakes" on the rear.  Is it just me or do those bolt together rims look a little flimsy?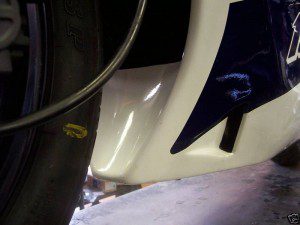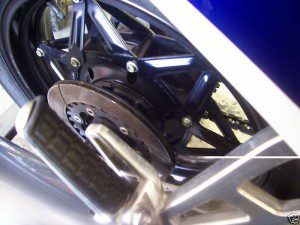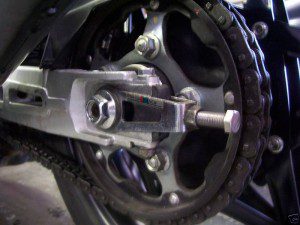 This 1985 Honda VF 1000 R shows very well and appears to have been taken well care of.  If you notice in the pictures, it has all of the original stickers still on it.  The last pictures shows the chain adjustment sticker still in tact.  I always thought if I removed those stickers I would be saving weight and thus go faster; if nothing else I would look fast sitting still!  All joking aside this is one nice bike that is on the verge of being an antique (gees, I'm getting old). 
This one is located at a dealer in Midlothian, IL
All original Honda vf1000r Interceptor.  The bike is in the all original red, white and blue racing colors and has 9,010 original miles. This bike is all stock and as original as they come.  Every sticker from the chain guard to the frame are intact and in perfect condition.
 
I hope you appreciate it as much as I do.  Just looking at it makes me feel patriotic.
dd
Update: This posting is pretty outdated. Check out some of these current listings on eBay for bikes and parts right now!
[AffomaticEbay]Honda VF1000[/AffomaticEbay]