For Sale: 1990 Honda CB-1 NC-27 CB400F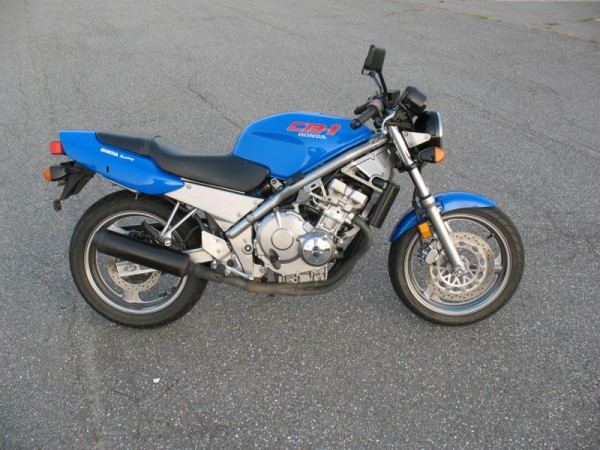 Never let it be said that RSBFS does not listen to our readers. For all of the exotica posted on these pages, the lowly CB-1 (400cc semi-sportbike that isn't even a grey-market import) seems to have generated the most positive comments as of late. If you guys like it, we will find more and post more of them. And so as it goes with rare bikes, as soon as you find one and post how rare it is many others will come out of the woodwork – just like this CB-1. We just posted another CB-1 last week – check it out here.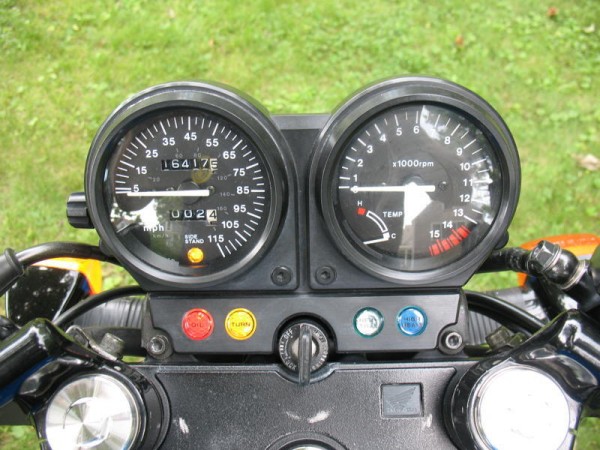 Today's bike has slightly lower mileage than the previous bike, but some wear is noted both by the seller as well as the pictures. Otherwise, it appears to be in relatively good shape overall. As these CB-1 machines were not collector bikes in the showroom (they simply did not sell, hence the rarity today) – they were cool and relatively cheap transportation for newer riders – they often were not cared for in the manner most would care for a rare and unique bike. The cleaner the example, the higher the price; to minimize issues down the road, our recommendation is to buy the best bike you can afford.
From the seller:
Excellent original condition garage-kept 1990 Honda CB-1 NC-27. This inline 4, 400cc high performance liquid cooled model was known in Europe as the CBR-400.

Service performed, receipts available:
Engine mount repaired performed by previous owner (shown in picture)
Replaced fuel filter, all fuel lines, and vent lines
New tires
New brake pads front and rear
New wheel bearings
New chain and sprockets
New fork seals
New battery
All fluids changed 2 years ago (approximately 1,000 miles ridden since)
Fresh oil and filter will be completed before sale

Typical scratches and blemishes for a bike of this age (see pictures).

Complete tool kit, owners manual, rare service manual included.

Bike runs perfect. Take it anywhere, ride with confidence. Not a showpiece, but an excellent example of the model.
The zipper rash on the tank and the key rash on the top of the triple clamps do not concern me. The marks on the tail are possibly from soft luggage, which again is not much to worry about. These are all scars of normal use, normal wear and tear. The remark concerning the engine mount is a new one to me – are there known issues with motor mounts on these models? If you are a CB-1 connoisseur, please chime in!
The previous CB-1 sold for a paltry $2,395 – that is a TON of fun for not much scratch. This bike is slowly working its way up, and is currently at $1,175 with reserve not met. If you are looking for inexpensive fun that doesn't look like a 250 Ninja or something you see on every corner, check out the CB-1. With a great motor and reasonable running gear, it might be exactly what you need to put a grin on your face.
. Look at the pics, drool a little bit, and then make sure you let us know what you think. Good luck!
MI