Warning!
This post is in our archives. Links in this post have been updated to point to similar bikes available to bid on eBay.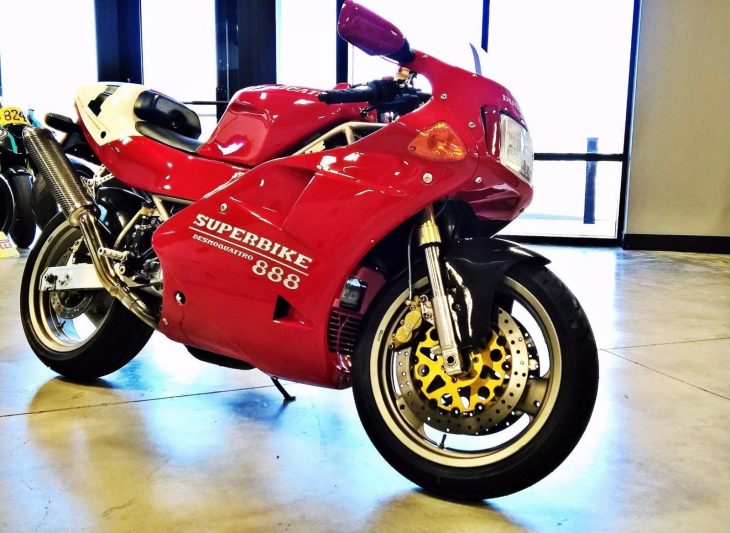 There was a time when the alphanumeric naming of a motor vehicle actually meant something, a time when a BMW 535 was obviously a 5-Series car sporting a 3.5 liter inline six, or when you could tell just from the name that a Ferrari 360 Modena was powered by a 3.6 liter version of their screaming flat-plane crank V8. There's also something elemental about a vehicle with a number for a name, something that connotes a competitive intent, and that's certainly the case with the Ducati 888 SPO, a machine that actually displaced the advertised 888cc.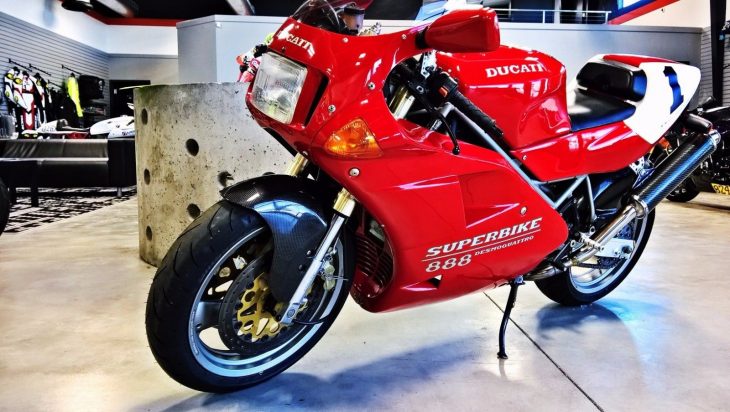 Ducati sticking "SPO" on the end is a bit like the original intent of car-dom's "GTO" in that it indicates the "omologato" status of this version, which means that it was intended to homologate the bike to compete in AMA Superbike racing, as the European SP5 wasn't road-legal in the US. For the most part, the engine was pretty standard Strada spec, but the suspension used some higher-end components from the SP5.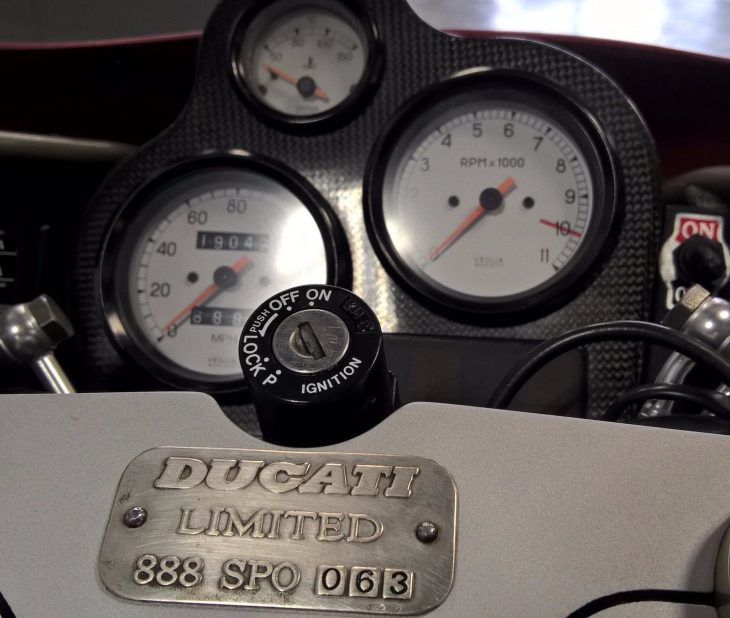 That engine was Ducati's Desmoquattro four-valve, liquid-cooled v-twin making around 100hp and the stout midrange for which the Italian twins are famous. The 888 and its predecessor the 851 which, coincidentally, displaced 851cc, were hugely significant for Ducati, being their first modern sportbikes that could compete on road and track against their Japanese counterparts. Sure, in the showrooms they were produced in far smaller numbers and at a much higher price, but owning a Ducati has never really been the most affordable proposition.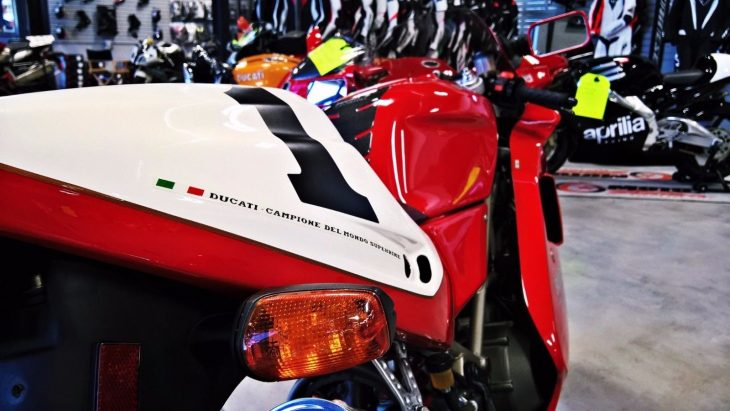 From the original eBay listing: 1993  Ducati 888 SPO for Sale
Production #63 very clean, kept garaged, all services current
Well, that's not very much to go on, and I think the listing could use a few more pictures, but the pictures that are included suggest that the bike is in better shape than you'd expect, considering its 19,000 miles. Clearly, this has been owned by a conscientious enthusiast and, as with all Ducatis, condition is much more important than mileage: the basic L-twin engine is reliable when properly maintained and, aside from electrical gremlins, should provide years of booming Italian fun before needing more than routine attention. Bidding is up to just $7,600 but there are six days left on the listing and bidding is active, so it will certainly go much higher be for it expires.
 -tad