For Sale: 1992 Ducati 851 for sale
Update 5.7.2012: We first spotted this 851 in March and it's back with a buy-it-now that is $1700 less at $10399. Links updated. -dc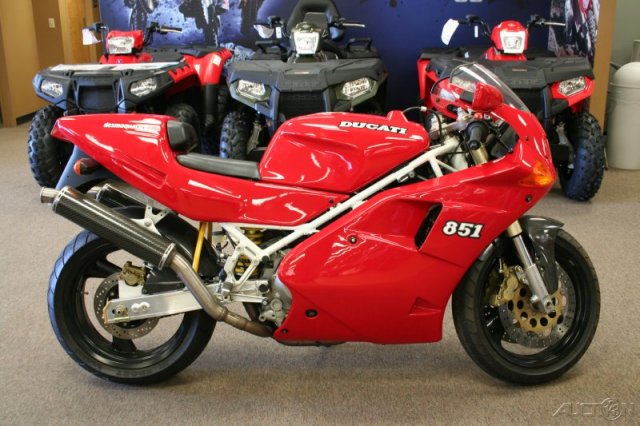 Originally launched in 1987, the Ducati 851 simultaneously added liquid cooling, four valve desmo heads and fuel injection to the venerable L-twin. These changes not only launched an iconic superbike – the 851 – but paved the way for racing and commercial success for Ducati. It emerged upon the world as an exotic supermodel, and remains a significant milestone to this day.
This particular bike shows only 661 miles on its classic white-faced Veglia clocks. I do wonder how somebody (or multiple people, depending upon the ownership history) could ride such a beauty so little. The good news for the buying community is that there is a nearly new, last model year 851 available for sale. Provided that it has fresh oil and belts and valve adjustment, this is a collectable that can be ridden.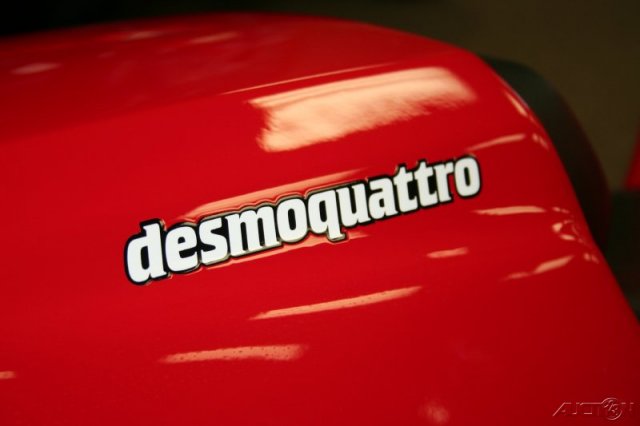 From the seller:
Up for auction is a gorgeous 1992 Ducati 851 Superbike with only 661 original miles. This bike was a part of a local Ducati collection. As nice as they come with less then a 1,000 miles.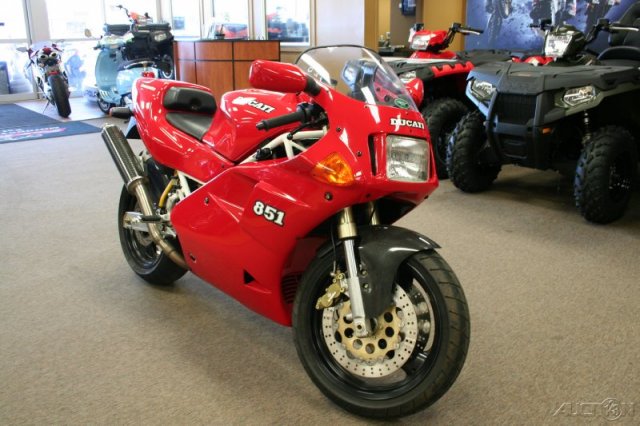 As a '92 model year 851, this is a Strada (street) edition. The SP4 (sport production) and SP4S variants of that year already badged as 888 models. This makes this the latest, and most updated 851 available. With a 17″ front wheel (the original 851 when introduced in 1987 had a 16″) and 5 years of evolution, this 851 is quite comparable with modern machinery.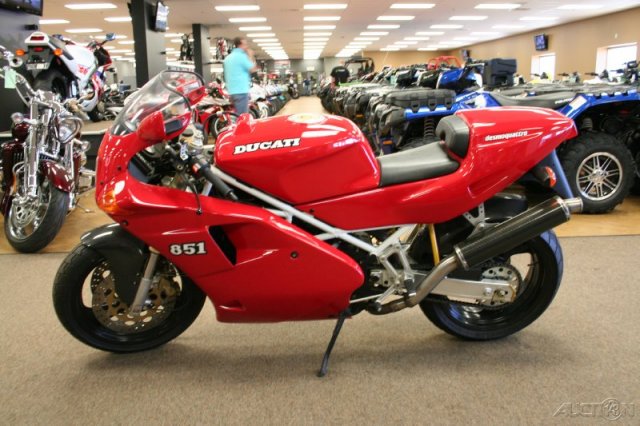 Located in a dealership in Colorado, this low mileage 851 is looking for a new home. Nearly new does not come cheap, however. The opening ask on this auction is a cool ten grand. The BIN is set at $11,999. Those are some pretty big numbers for this bike, which might explain why there have been no takers. What is a fair price for this bike? Click the link to check it out, and then let us know what you think.
MI