Our fans have recently been treated to a fairly steady stream of small-sports, most often nice and sometimes in mint shape.  But what if you could pick up a high-mileage rider and restore it on your terms ?  This former daily driver didn't garner any bids last time out and is up again with a sensible reserve.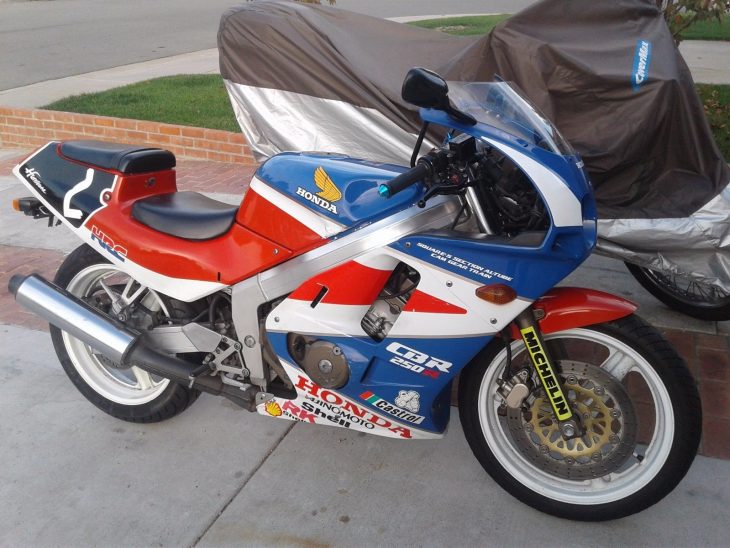 Honda introduced the in-line four 250 in 1986, and the peppy mill revs to 18,000 rpm on its way to 40 hp.  Gear-driven cams provide a vintage whine, as well as low maintenance.  Updates for 1988 included dual headlights, single-disk front brake, and a revised fuel pump.  Despite its 350 lb. ready-to-ride weight, the CBR250R has relaxed middleweight ergonomics.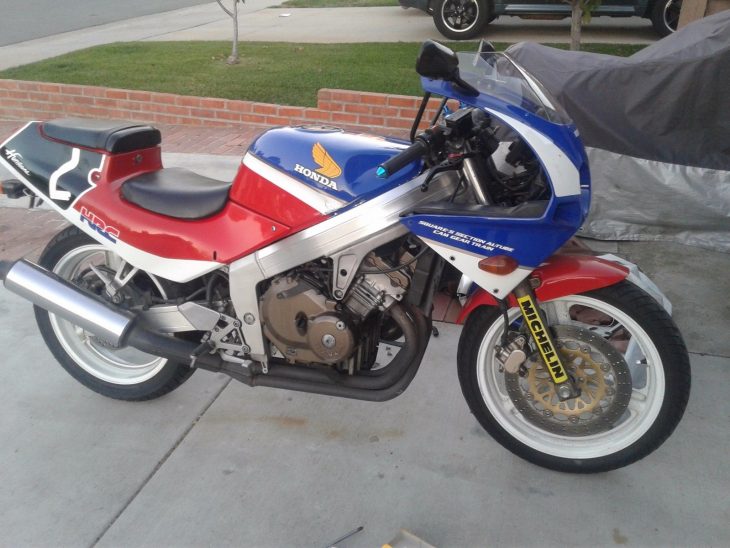 Almost certainly the victim of too many owners, this MC19 has no major damage, but wear, corrosion and rash in every quadrant.  Not extreme but fairly high miles, some new parts but needing much more.  From the eBay auction-
JDM 1988 Honda CBR250R with 33k kilometers (20,400 miles). New rear tire, windscreen, levers, rear brake pads, intake manifolds. Scratches, paint chips, small dents consistent with being 29 years old. See photos for details.

Yes! It has a clear California title in my name, ready to transfer to a lucky Honda fanatic. You aren't going to get many chances to own and experience one of Honda's most amazing little street bikes, so grab it while you can.

There are forums for these bikes, with a lot of available parts in Australia and Japan. Aftermarket bodywork kits are available from Hong Kong for less than $500 delivered in the US.  I bought new intake manifolds for less than $20 and a new windscreen for less than $25 delivered! The bike runs cool all the time and has no leaks anywhere.
Not being the best year or condition, it does appear complete and its Cali title might be its best feature.  Though it would be easy to blow the budget, it might be a feasible restoration if the new owner did most of the work and wasn't a stickler for factory parts.  If you look back at my archives you know I'd rather review a mint oddball than a tired legend, but this CBR250R has great possibilities...
-donn