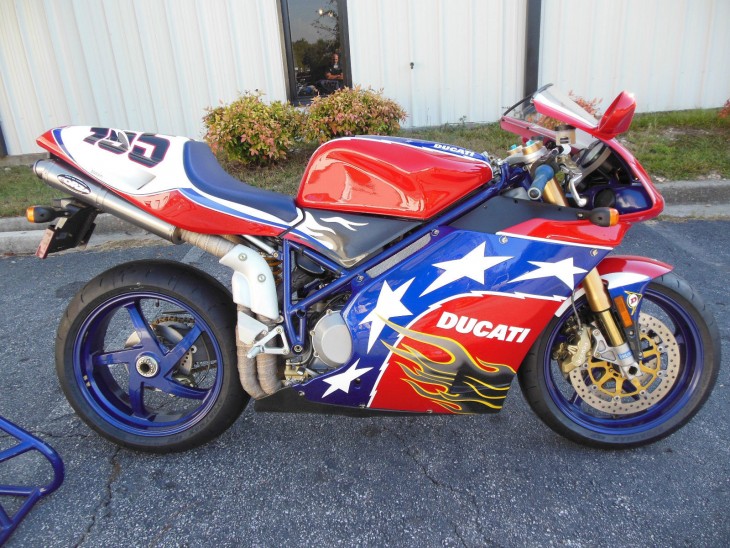 Here is a 2002 Ducati 998 Bostrom replica, a bike which seems to be either a "love-it-or-hate-it" proposition for most RSBFS readers.  While the design graphics have always seemed a bit overdone, the base 998 (already a very good bike) was upgraded for the Bostrom edition with full carbon-fiber bodywork which resulted in a 24 pound weight loss over the standard 998.  The Bostrom edition also came with four-piston brembo brake calipers and upgraded suspensions consisting of Ohlins forks, shocks, and damper (instead of the original Showa's).
The Bostrom is also a true limited edition.  A total of 310 Bostroms were built – 155 in the US and 155 in the UK.  Why 155? Because that's the number Bostrom rode under on his 998S AMA racer.  NOTE:  Every single one was signed on the tank by Ben himself,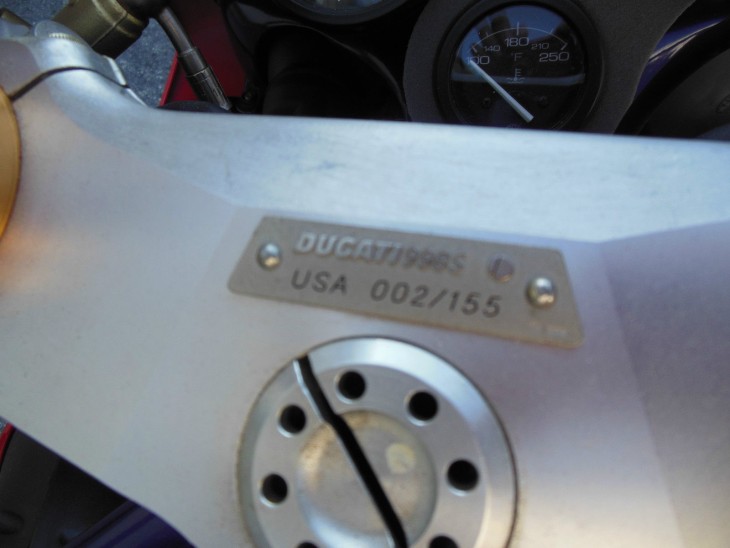 This particular Bostrom is located in Norcross Georgia.  The pictures show its #2 in the USA series so there is only a .6 chance of an earlier edition coming up for sale.
The seller indicates that this bike is being sold for a collector.  Condition certainly looks excellent, with a lot of upgrades and some recent service, including the following:
New belts
Fresh oil filter
Fresh tires(Q2's)
Harris Rear sets
Full FBF Forza Exhaust
FBF Clip-ons
Carbon rear hugger
Carbon Chain-guard
Carbon Air ducts
DID 520 kit
Power Commander
Front cover and clutch sprocket
Stainless steel clutch springs
New battery
Books and stand included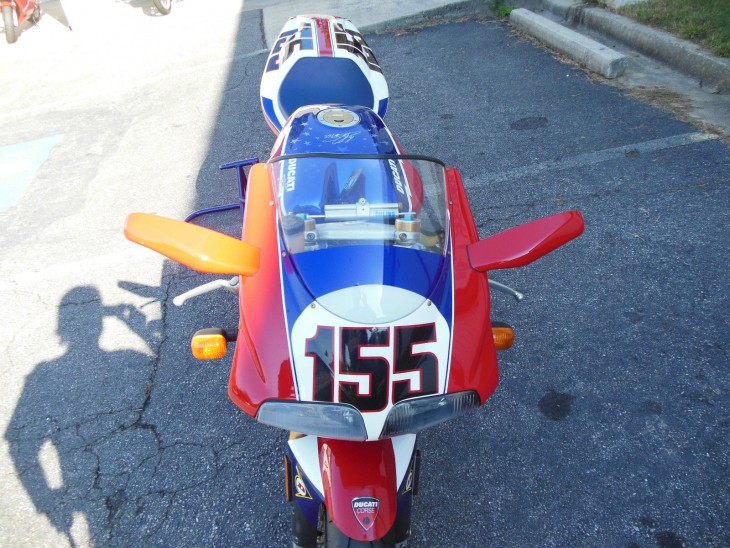 Oh and did I mention the mileage is 2,243?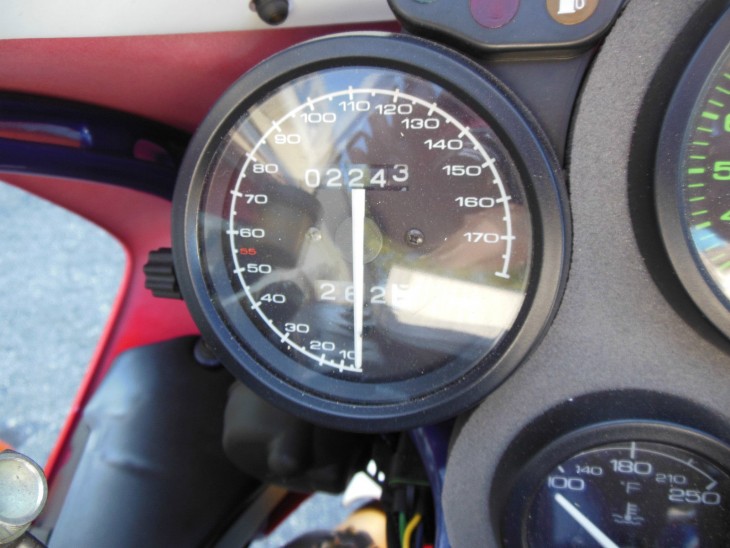 So what is this 2002 Ducati 998 Bostrom edition worth?   Well prices have come down quite a lot from the initial MSRP of $22,695.  Previous posts of these on RSBFS seem to show a value of somewhere between 10,000-13,000 USD and I expect this bike bike to go for somewhere in that range.  Personally I think that price would be more than fair for what is essentially an upgraded 998 with some nice aftermarket add-ons, very low mileage and recent service.
One final thought – you can say what you will about the Bostrom editions but they certainly are true rare sportbikes.  I cant remember the last time I saw one at bike night and the last on of these we saw here on RSBFS was back in late 2013.  I think its safe to say any prospective buyer doesn't have to be concerned with a better deal coming along in the near future.
-Marty/Dallaslavowner