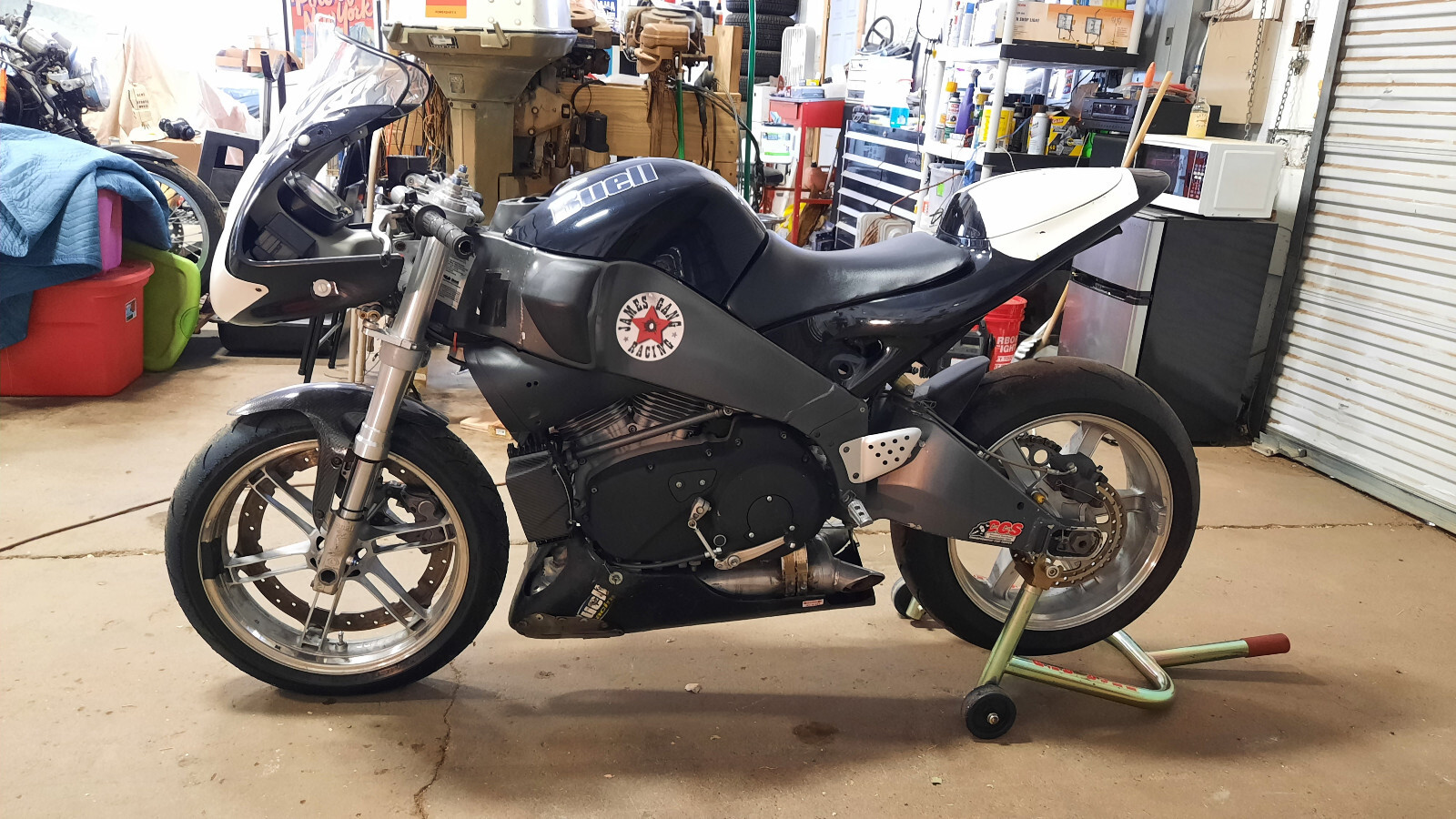 Motorcycling is something that people do out of passion. Most of us have a passion for riding but only a few have a passion to build and even less are any good at it. Of those who build, only a few can build something new and different. That's what made Erik Buell so special.  He was an enthusiast who loved to race and engineer motorcycles that ended up making it in the big leagues. After many iterations, it's fair to say most know him for his XB line of motorcycles that he built during his time at Harley Davidson. Today, we have an example of one his great designs that was taken one step further. A well-preserved Buell XB12R Firebolt track bike.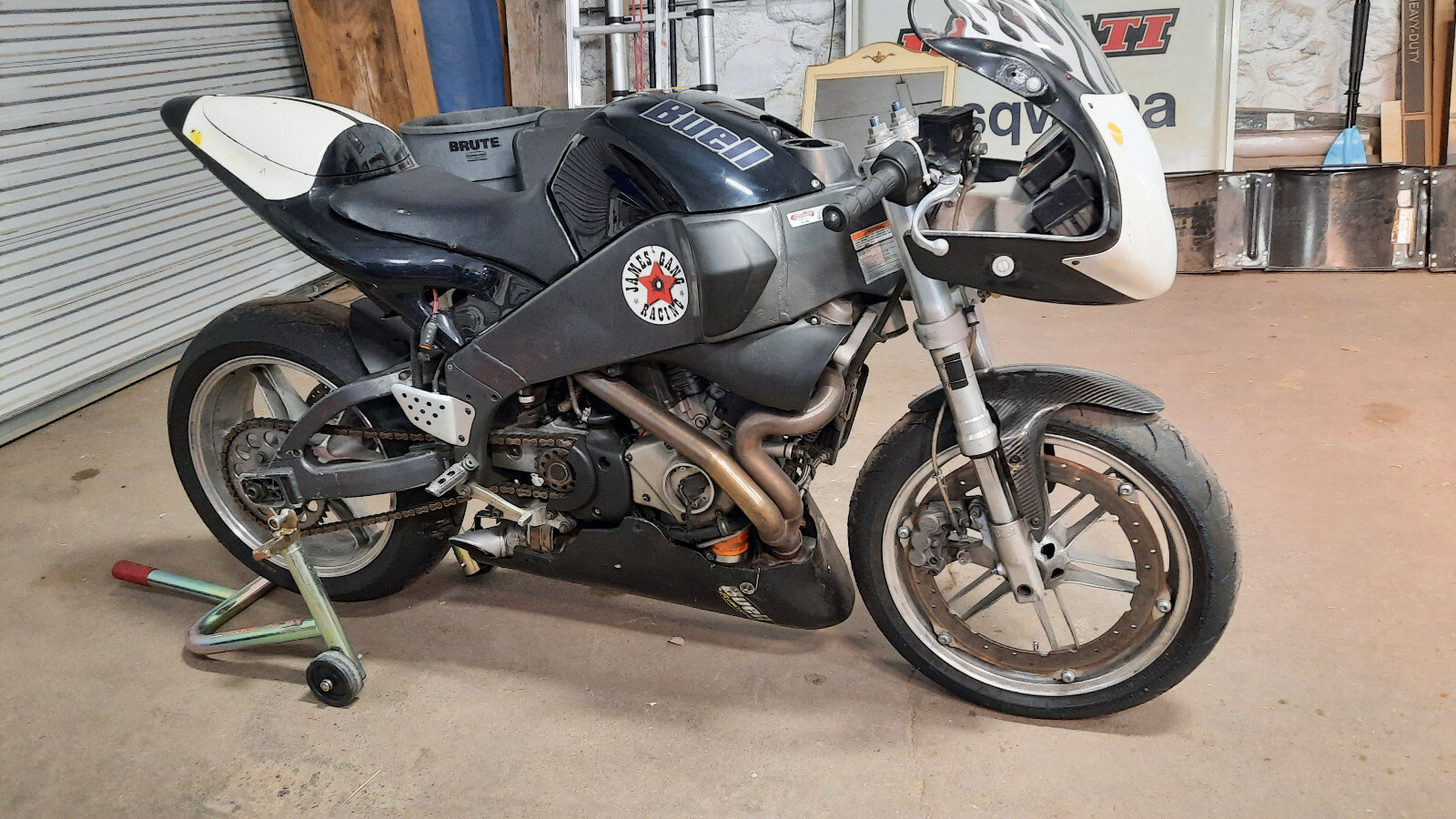 There's a lot to digest here.  A stock Buell XB is already an interesting bike. One thing that makes them particularly interesting is actually the philosophy that governed the design of the XB. One of those philosophies is that it had to be a really good street bike. Big torque and comfortable ergonomics were key. However, many of Buell's designs were brilliant because they brought new innovations that made them great track weapons.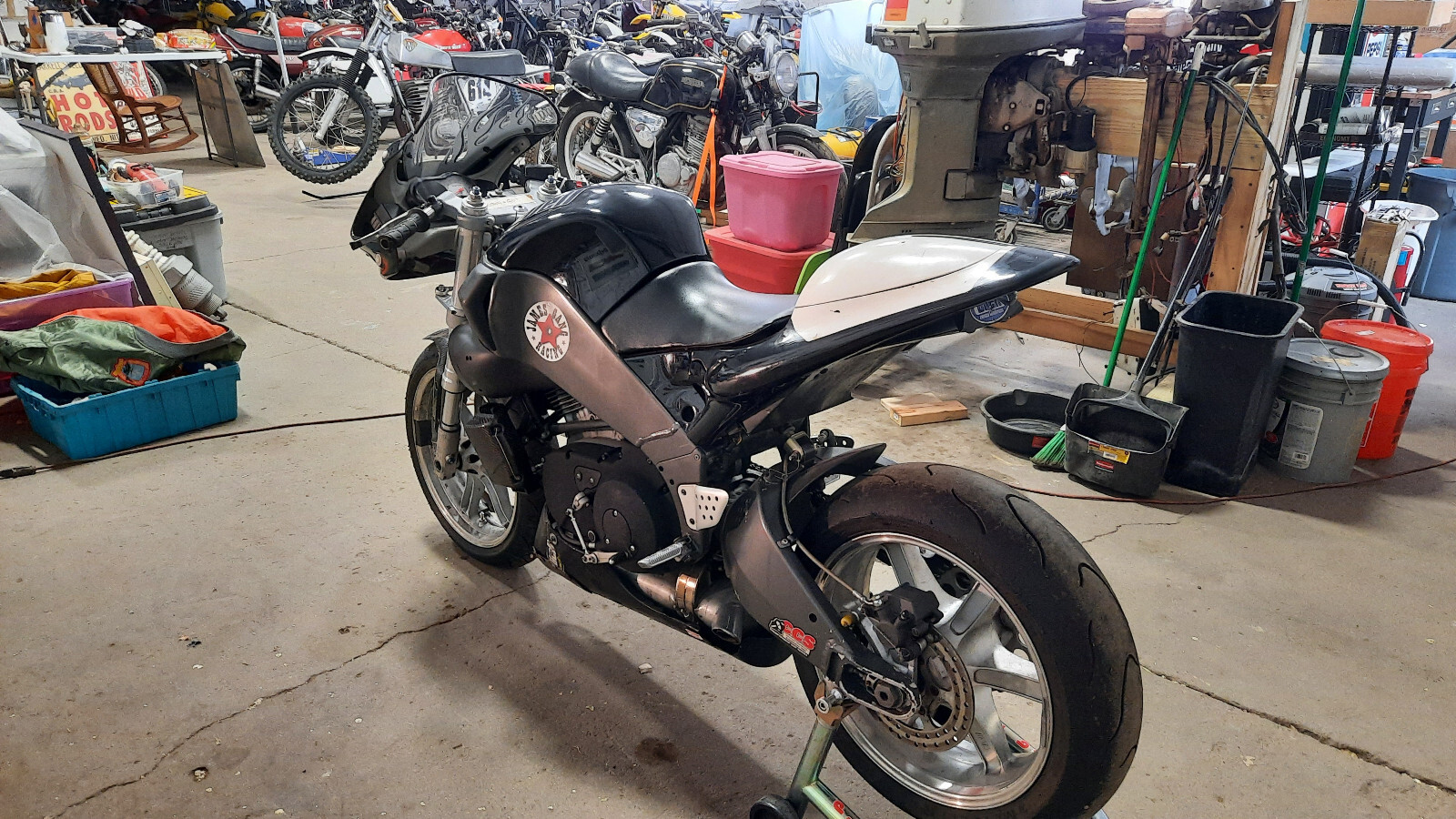 I won't go through all of the quirks on the XB as I trust most of you have listened to the podcasts and seen the Youtube videos. The one thing I do want to mention that really made this a great track bike is the front end. At the top, you have fully adjustable Showas that very competent and easy to work on. Moving down, you have the rim-mounted disc and single 6 pot caliper. The use of a single disc/caliper lowers the unsprung weight. The rim-mounted disc allows for a lighter hub and spokes so you have less gyrospcopic inertia at the wheel. During corner entry, the lack of unsprung weight and inertia gives you loads of front end feel and more importantly, confidence. If you have a proper pair and ride this on the right road you can see for yourself.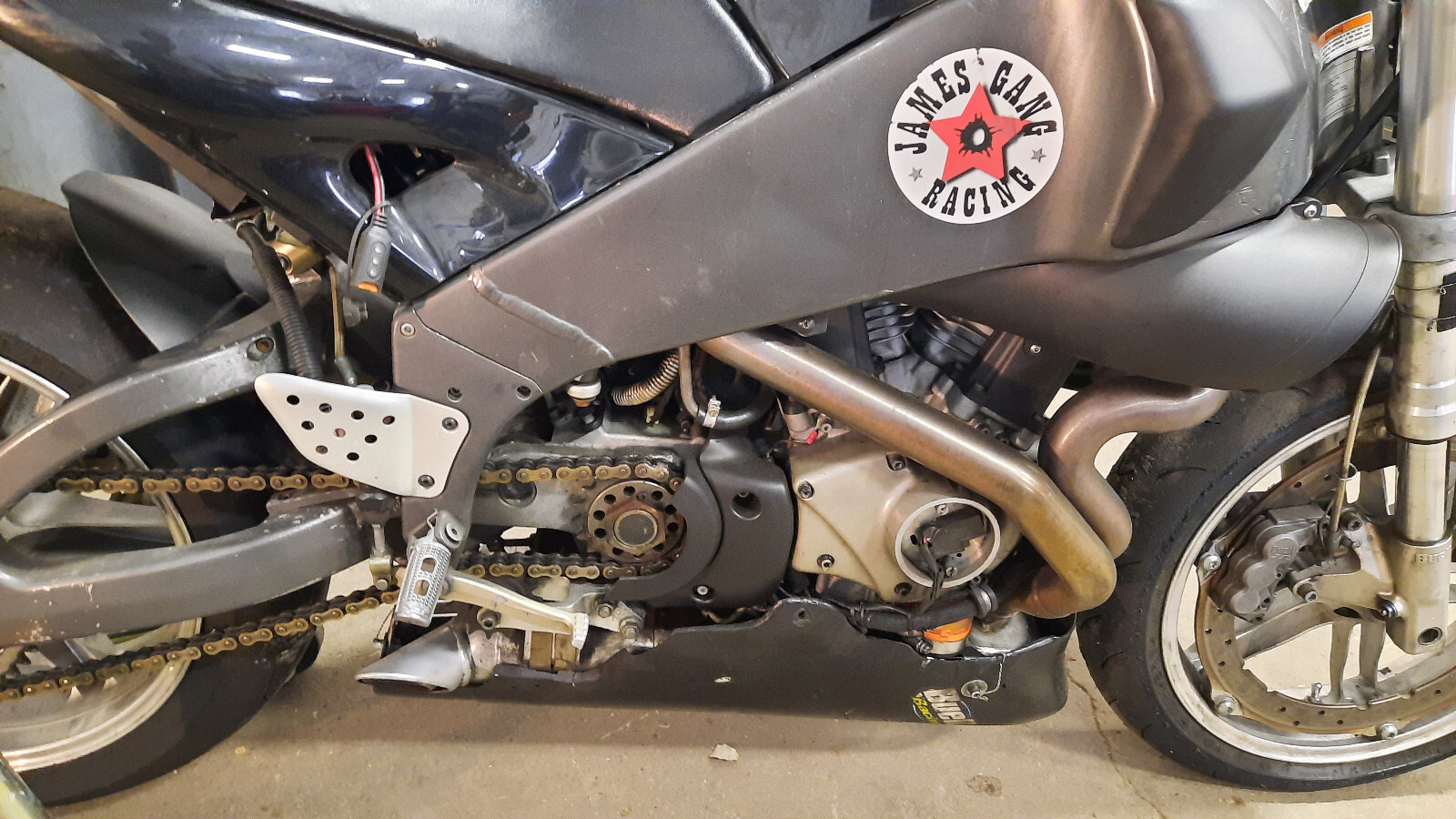 As far as modifications go, you have the standard changes for a Buell track bike. Chain conversion, track fairings, and a kill switch. The folks who raced this went above and beyond with the engine modifications and race ECU to get every last bit of power out of the motor. The best bit is the factory race muffler. Almost worth their weight in gold at this point, this is what makes the Buell stand out to the common man. It's weird but incredibly satisfying to hear the lopey v-twin shoot out of corners.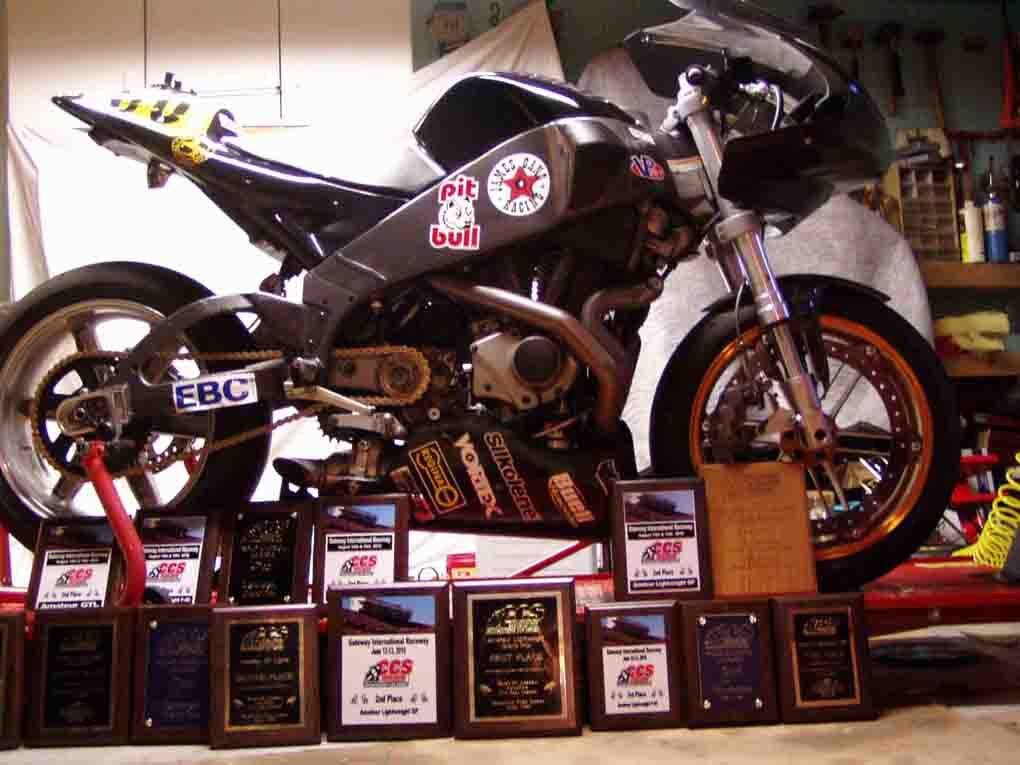 This is certainly an accomplished race bike and I'm sure the owner has many stories to pass down to the future buyer. Some of those stories will explain the battle scars this bike carries but no track bike is perfect so consider that when assessing value. Also, the seller mentions the bike has sat for a number of years which is probably a bigger concern but that doesn't affect Buells more than other bikes. I've sat for 12 hours today and I feel like I won't start tomorrow morning. Buell motors are Harley motors so they aren't rocket science. There's an incredibly strong community that that can help you through any questions and parts are easy to come by on the forums or from Harley.
At $3,950, the value won't exist for every buyer. You have to be there for the story and appreciate the efforts of someone who wasn't afraid to cut his own path. Or maybe you want something interesting to toss in the trailer for classic track days. After all, this is almost 20 years old.
-Norm