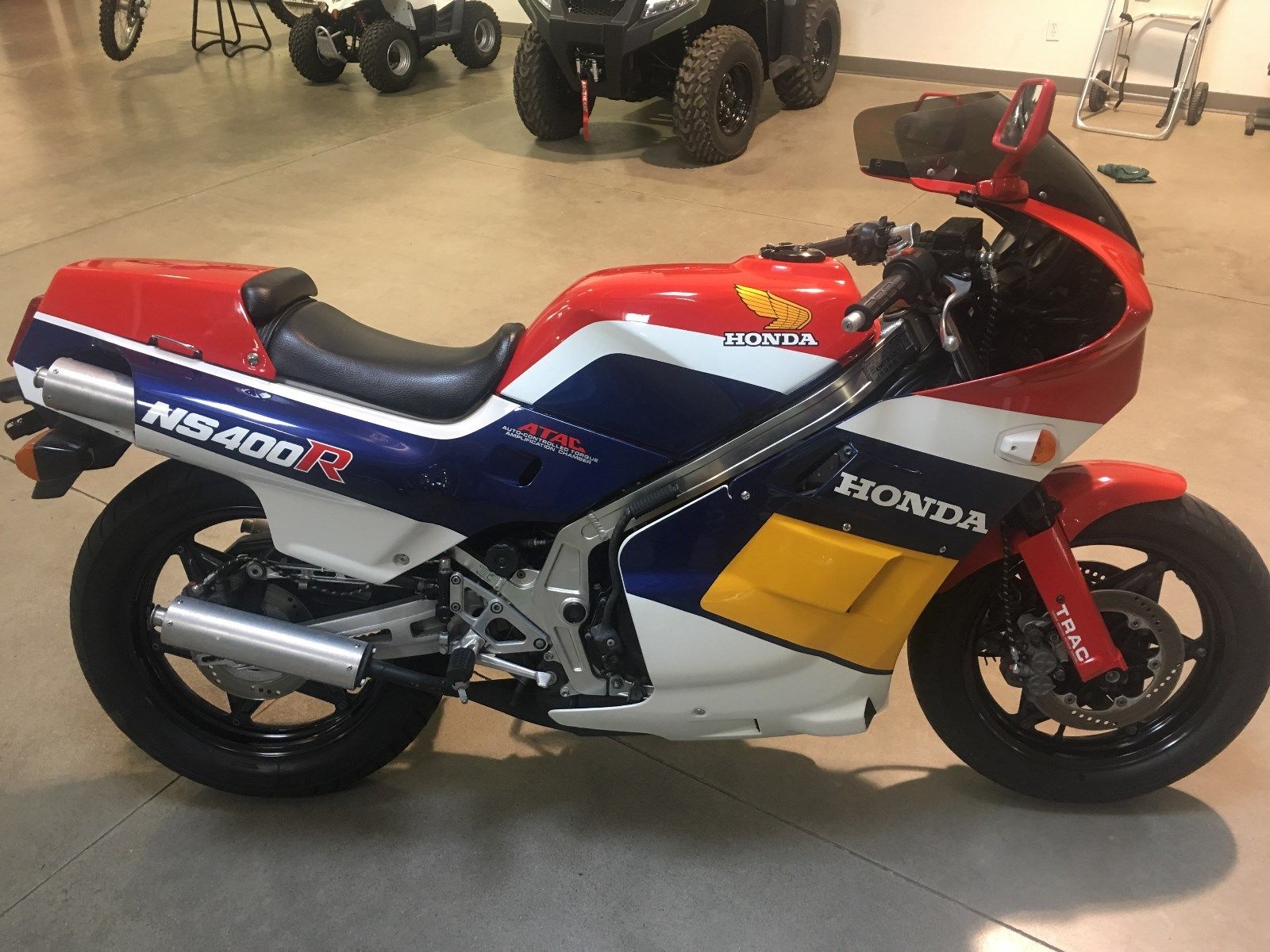 The Honda NS400R is a bit of an odd duck in the annals of rare bike collections. Bigger than a 250 but lacking the brutal thrust of the 500cc smokers, the V-3 two stroke is neither fish nor fowl. Nearly all other two strokes are apples to the NS400R orange. With typical Honda flair and technology, the NSR is finished to a very high standard and offers a more evolved package than the competition. Instead of focusing solely on the HP game, Honda polished the edges and created a softer sport bike. But make no mistake – the NS400R is quite capable of madness in the canyons when piloted by an experienced rider.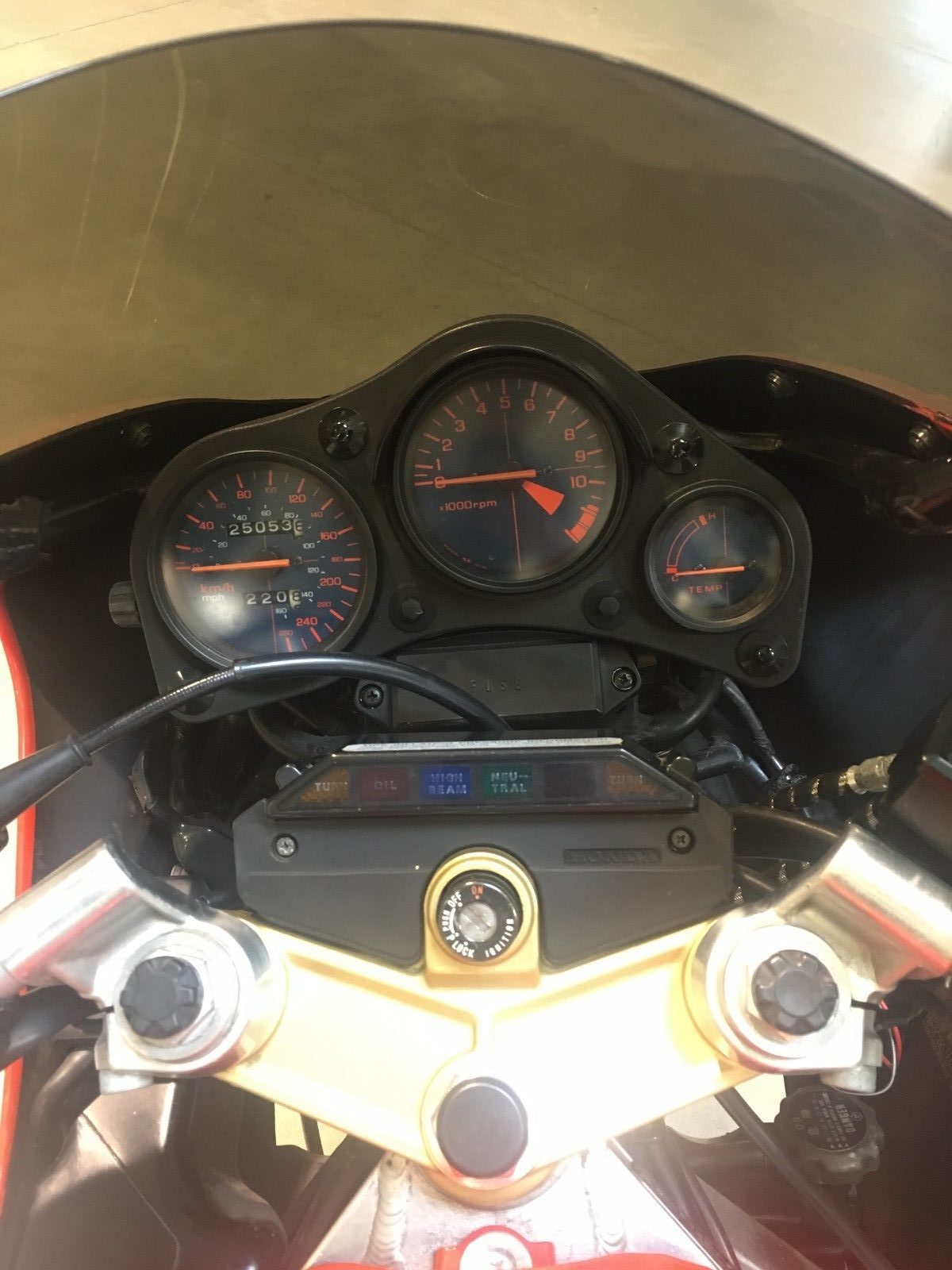 To make a NS400R, imagine taking a parallel twin and 90 degree V-twin power plant and stuffing them together in the same case. Retain two cylinders up front, and one in the rear (for packaging). Beef up the single cylinder moving parts to compensate for only having one piston rather than two (to quell vibration), toss in some power valve and exhaust chamber wizardry (ATAC system) and bolt it all to a six speed gearbox. Slide that contraption into a sweet aluminum perimeter frame, bolt up a trick TRAC anti-dive fork and Showa rear shock, and drape it in aerodynamic bodywork with intricate detail (even the kickstand has a freaking fairing!) and you've got another Honda masterpiece.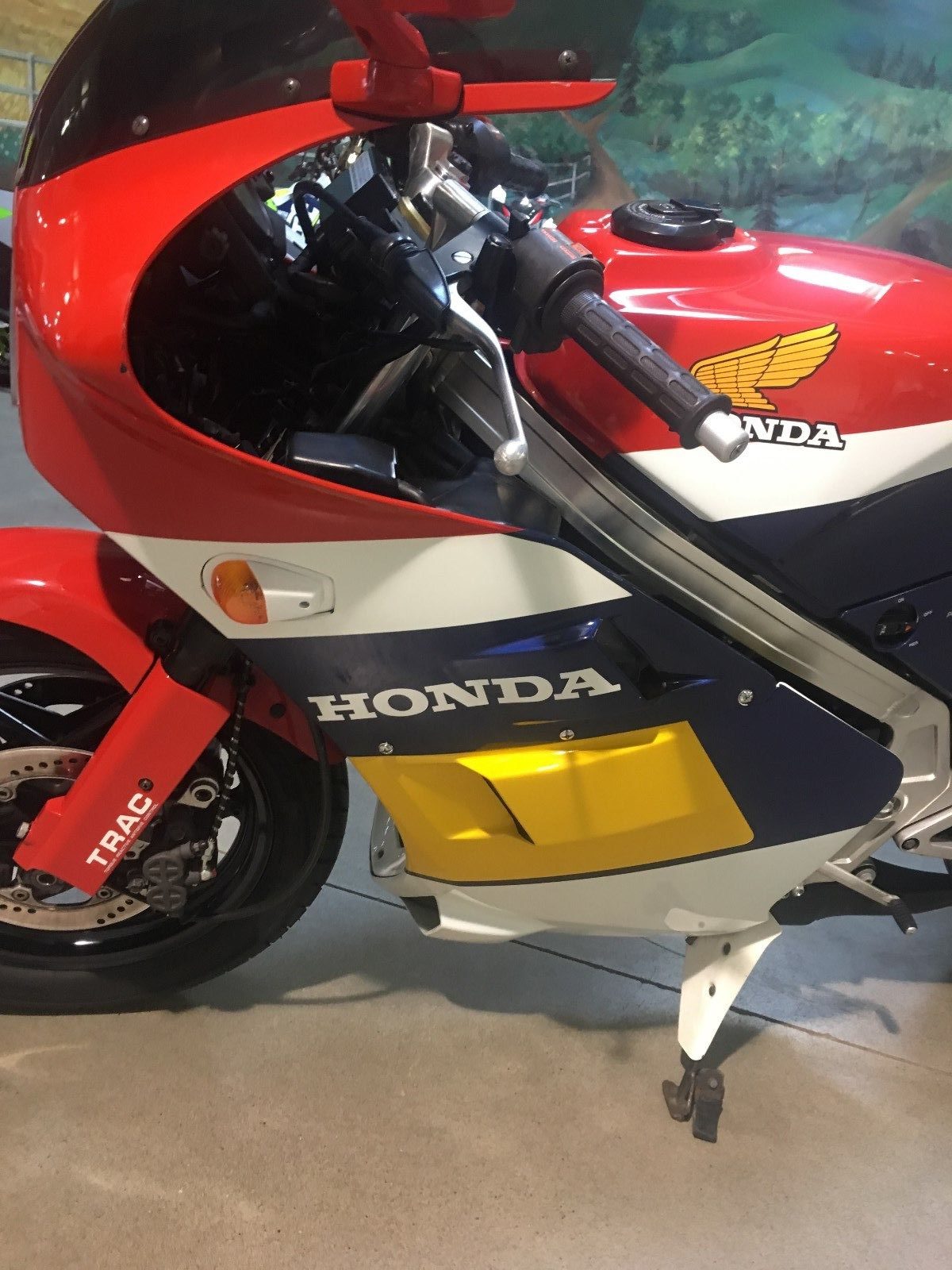 From the seller:
Up for sale is a very rare beast which was sold new in Calgary Alberta Canada and I am the second owner. This bike has sat in a collection for over 20 years and has been started regularly and kept up the way it should have been. I took bike out and have put 250 klms on the machine and worked flawlessly as it should. Everything is 100% and factory Honda not aftermarket ebay panels. These bikes are climbing in value extremely fast and are not going to stop that's for sure.

The only flaw in the bike is a small hairline crack forming by one of the bolts on the faring. I am putting this up for sale this one time for I have found a brand new on in the crate still. Bike is perfect needs nothing at all and is currently located in Alberta Canada with a clear title and can be crated up professionally to ship for an extra charge.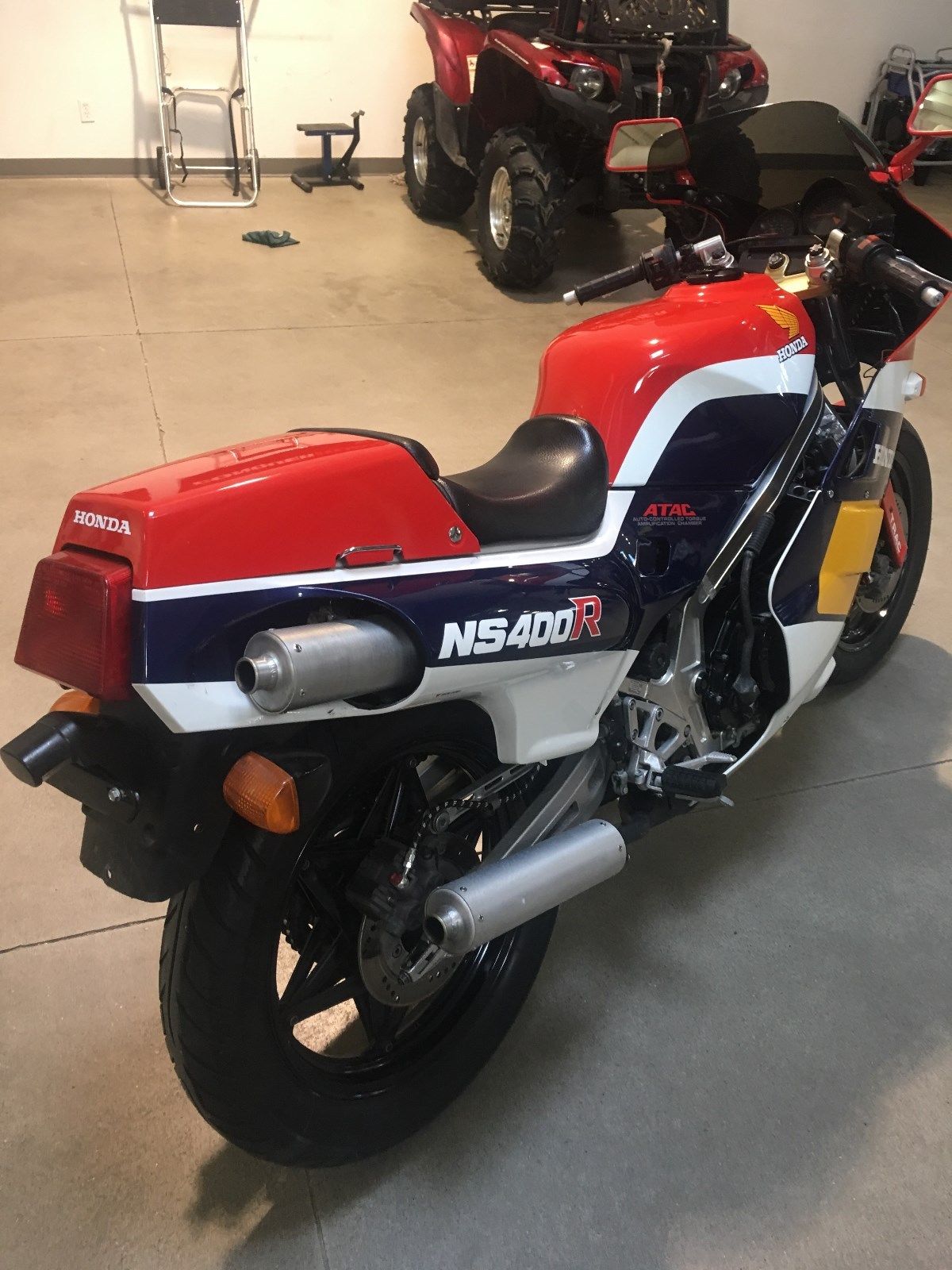 This two owner bike is definitely interesting. The seller does not note the model year, which I sussed is an '86 due to the "G" digit in the provided VIN (not to mention the big "1986" on the VIN plate). The bike looks clean and is claimed original, but no notes of maintenance or refresh on the running gear – a potential issue for a 31 year old bike with 15,534 on the all kilometer clocks. Certainly it has not set the interwebs on fire as of yet; only a few bids and far below $2k with a reserve in place.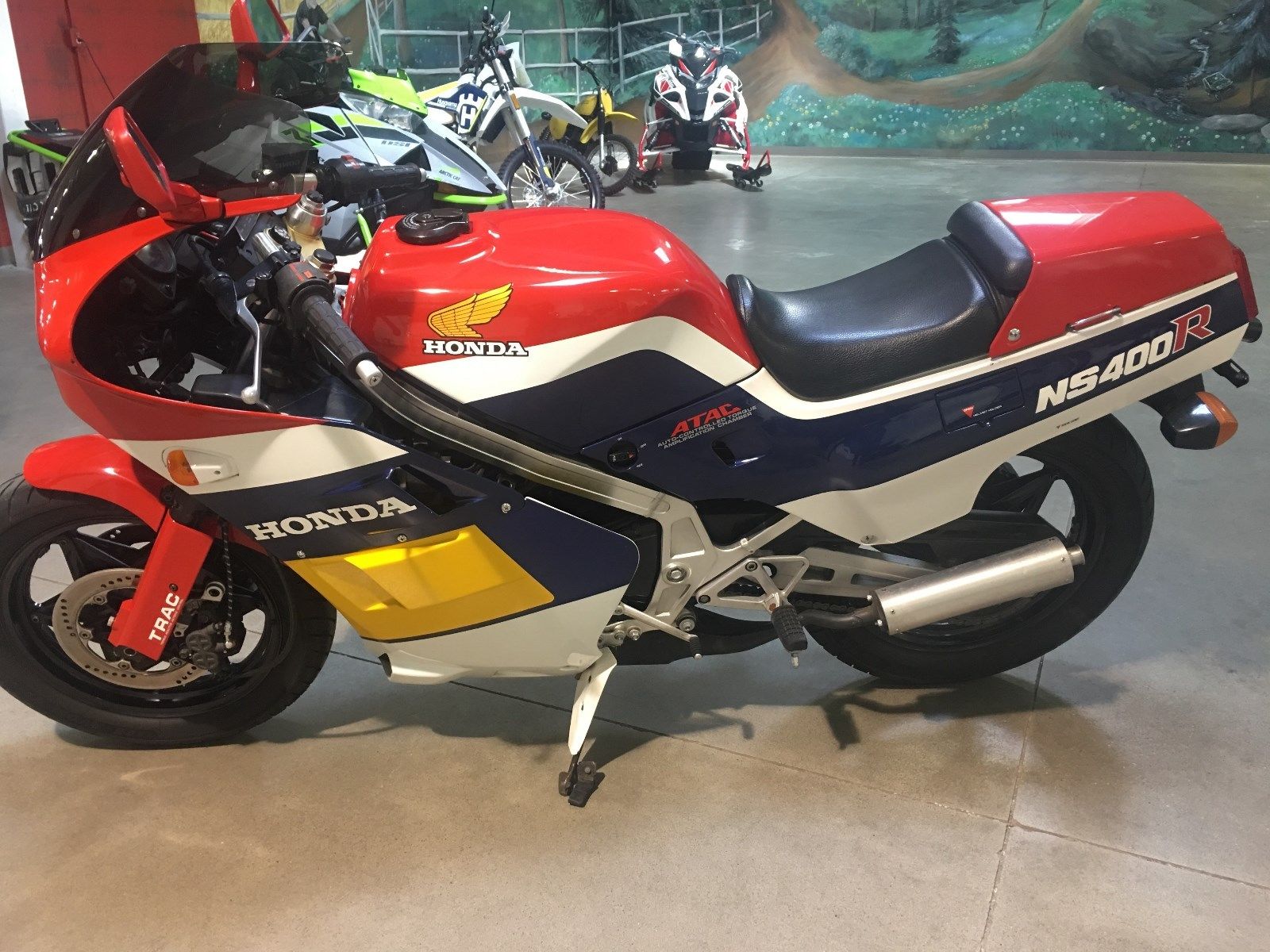 If you are in the market for a NS400R – and there is really no reason you should not be unless you are no longer breathing – this could be your next ride. The bike is located in Canada, meaning that importation awaits US buyers. While that is a negative in this case, it should not be all that surprising considering that Honda never imported these to the States in the first place. You are past the 25 year mark at this point, so for states other than the one at the bottom left of most US maps, it might not be that big of a deal. Check it out here, and then jump back to the Comments section and share your thoughts: is the NS400R too big, too small, or just right? Good Luck!!
MI