I normally don't choose bikes from outside the continental US to post, but this Moriwaki MD600 is cool enough I thought I'd make an exception. The listing doesn't include much information, but if you're seriously considering dropping 40-large on this, you probably already know what you're looking at.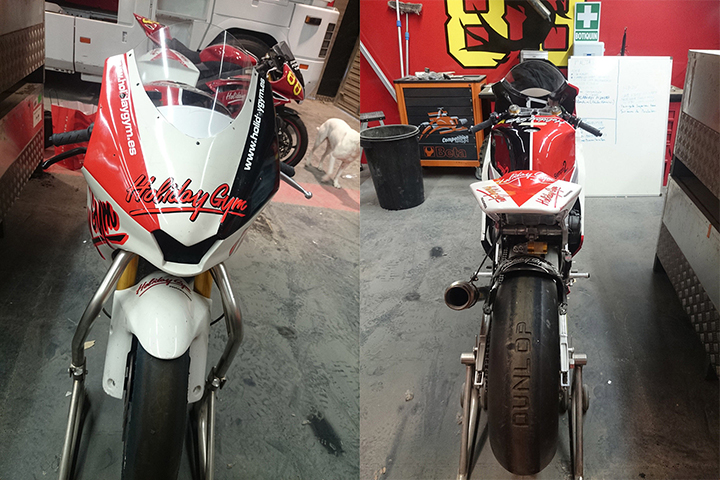 For the tourists:
This is a genuine race bike, used in anger during the 2010 Moto2 season, sponsored by Holiday Gym and ridden by Yannick Guerra. A stepping-stone to the premier class of bikes, Moto2 replaced the two-stroke 250 GP class when the series went to four-stroke engines: riders in Moto2 are looking to prove themselves worthy of a shot at the big leagues.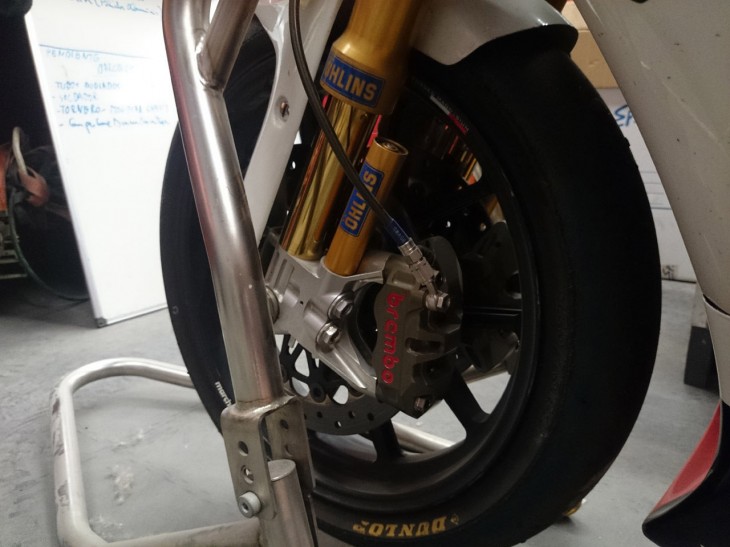 All Moto2 bikes use the exact same, box-stock 600cc four-cylinder Honda engines, with no internal modifications allowed. The goal is to keep costs down and allow the riders, not the machines to shine. What this means is that competition is extremely fierce: with power a non-issue, winning and losing is down to rider and chassis performance.
If you've never bothered to watch a Moto2 race, the first lap is absolute mayhem, with the entire grid fighting for the same few feet of real estate in the first couple of corners.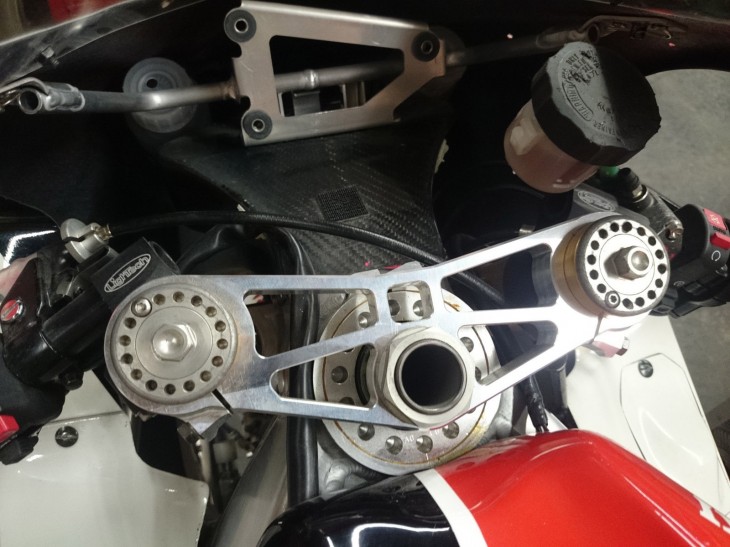 From the original eBay listing: 2010 Moriwaki MD600 for Sale
This Motorbike was for a Racing Team from the World Championship Motorbike of Moto2 (Holiday Gym) that leaves the competition for a few years.The bike sells because don´t need it more. The pilot was Yannick Guerra. For more information don´t hesitate to contact me, THANKS!
Comes with easels Moriwaki Titanium
We have many parts, tyres, brakes, wheels… Could be included on the price.
Also have an aluminiun Box to the bike transit.
If you are really interested could be a great deal.
I'm assuming "easels Moriwaki Titanium" means "titanium Moriwaki front and rear stands". Which is nice. As you can see from the photos, the package also includes the MoTeC electronics package, digital dash, and suspension potentiometers, all bagged up and ready to install.
By race-bike standards, the MD600 is very conventional: an aluminum beam frame with top-shelf, race-spec Öhlins suspension at both ends. But as the saying goes: "if it ain't broke…"
If you're a well-heeled track-day enthusiast, this might be your ticket to nirvana. Or if you're a collector, looking for a modern race bike to add to your collection, this one looks very clean. Or maybe you're building your own race or track monster, just looking for a killer collection of top-flight components? I wonder what those suspenders, and all that electronics gear would go for new…
-tad