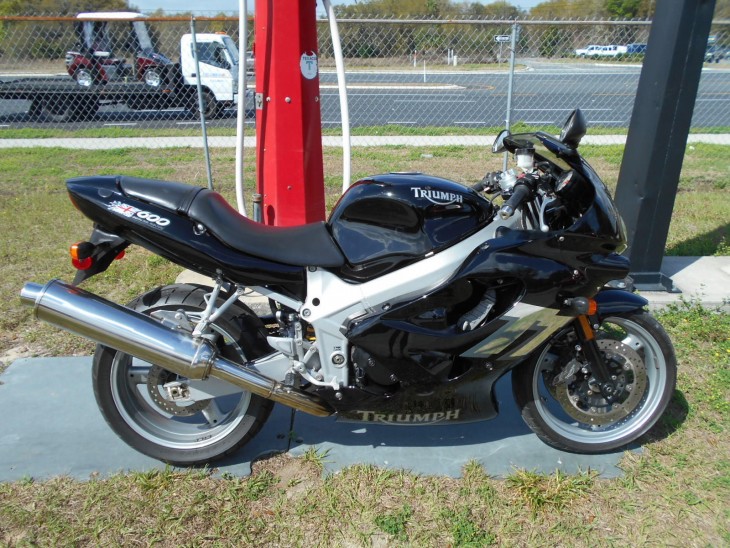 Here is one we haven't had on RSBFS before, a 1st gen Triumph TT600.  Despite being the first 600cc sportbike with fuel injection, the introductory triumph 600cc bikes have been pretty much forgotten about, which is a shame because they are actually excellent "intro/learner" bikes for people new to 600cc sportbikes.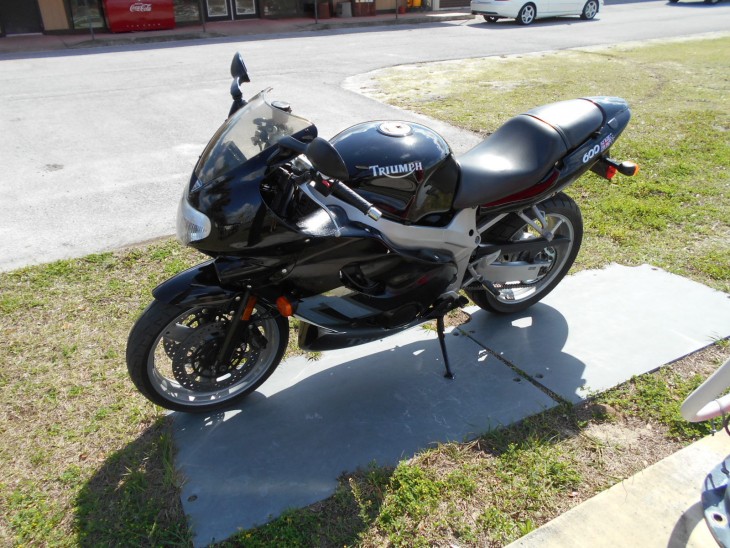 The first generation TT600 always had excellent handling and brakes but also suffered a marked lack of power low down and too much throttle hesitancy.  Also the styling was considered slightly "meh" with oddball molded air intakes and a somewhat overly large exhaust silencer/canister.
The engine mapping issues were resolved for 2002 but the bike still had a few recalls which isnt surprising given it was a completely new engine for Triumph.   The real problem was that even after the fixes there wasn't really anything to make the TT600 into an object of lust.  Also the 600cc Triumph was still more expensive than the japanese models.
I suppose its not surprising the that the Triumph 600cc models didn't really start selling until the next generation, the Daytona edition.  Sales really going at the next generation of the 600cc, the excellent 675 but the 2002 and onward TT600 are still really good bikes, especially for newer riders.
This particular TT600 looks to be in excellent shape, with just a few scrapes/small cracks in the fairing.  Mileage is actually a bit higher than I expected at over 14000 miles but this does show that the bike isn't fragile.  However no mention is made of service history so recall fixes should be verified.  Also any buyer might want to assume fluids and new rubber as part of the ownership cost.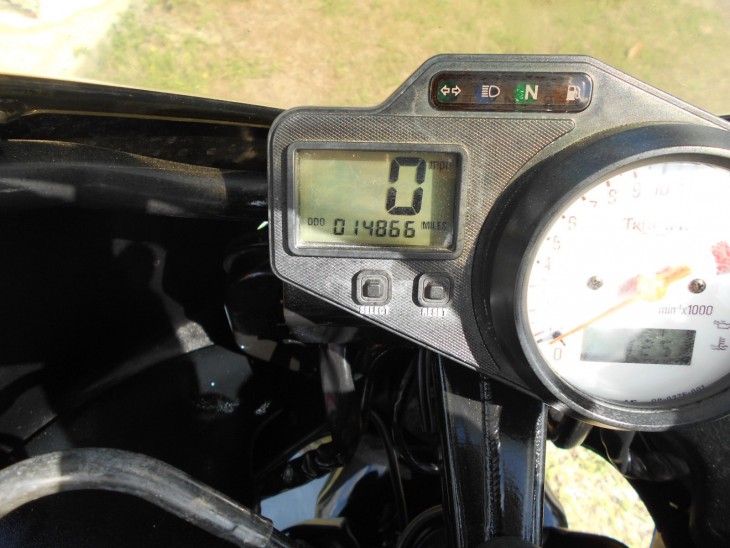 Is this TT600 worth the asking price of $3,200 USD.   To be honest, probably not…even though it is a bit of a rare sportbike, KBB retail seems to be slightly over 2,000 USD so some haggling would probably be in order.  Also, unlike the 1st generation Triumph speed triple, these bikes will probably never appreciate significantly….but they are a bit of a rare sportbike and are a good, basic 600cc sportbike.  Perhaps a RSBFS fan in florida could pick this one up as a daily rider or to introduce a younger family member into the joys of owning something different.
-Marty/Dallaslavowner