Following on the heels of and offering a more practical alternative to the Tornado, the Benelli TnT offered up wide bars, weird naked insect styling, and big power. For a while, these were all over eBay, sitting unsold in dealers' showrooms with slightly ridiculous asking prices, then with reasonable ones… Then they disappeared. I'm guessing a slightly insane-looking but premium motorcycle from largely forgotten Italian brand with questionable reliability and a non-existent dealer network was a hard sell at the time.
Go figure.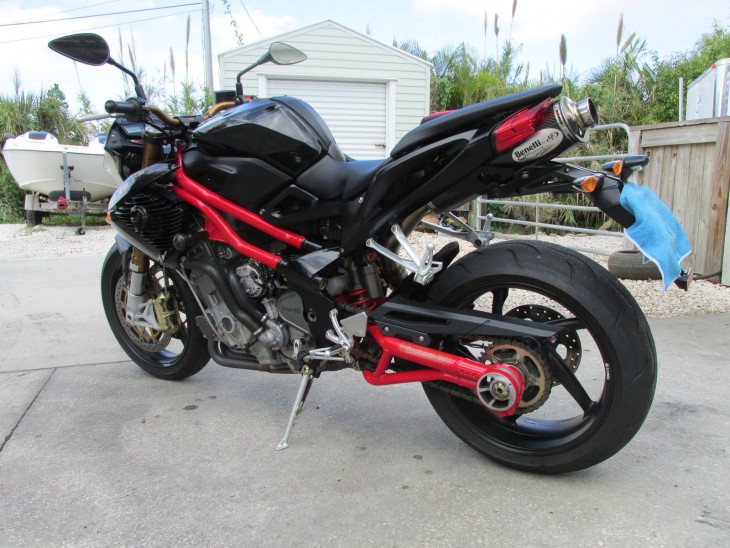 But if you can find one now, and have a hooligan-bike-sized hole in a garage that includes several other motorcycles to ride while you're waiting for parts, you should most definitely give the Benelli a second look. Why? Well motive force is supplied by an 1130cc triple producing somewhere in the neighborhood of 120whp and 86ft/lbs of torque, backed by a six-speed cassette gearbox.
Reviews when new were very positive when describing both the handling and the powertrain and if you're thinking, "wow, it's too bad Laverda never built an engine like this to power a reborn line of bikes," rumor has it that this three-cylinder mill was originally intended to do just that, but got passed to Benelli when Piaggio shelved the Laverda brand.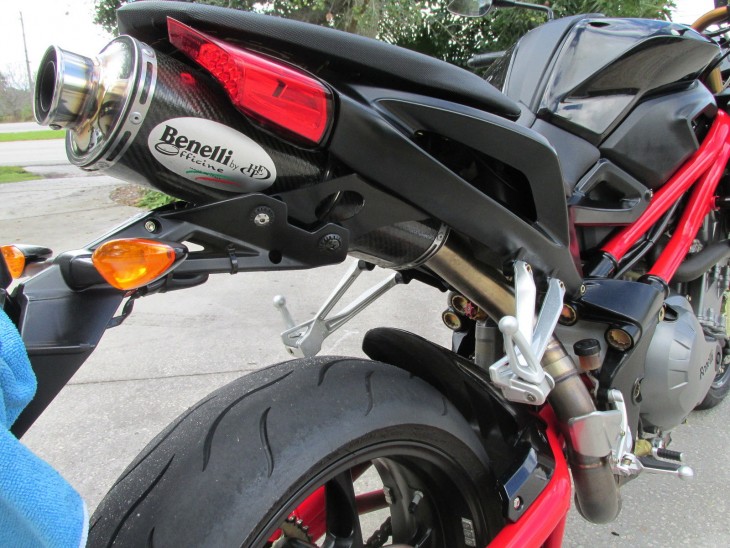 From the original, very uh… spare eBay listing: 2007 Benelli TnT for Sale
I'm reducing my collection and only keeping a few bikes so i have a few more to sell,so up for grabs is a excellent running and riding Benelli TNT Tornado.
There's something cobbled-together about these for sure: the plasticky dash, the manufacturer's warning and information decals stuck to the fairing sides, the tacked-on side-mount radiator fans… But the engine offers that classic triple blend of low-end torque and top-end howl, the suspension components are top-notch, and the bike has a quirky charm and undeniable style. And it's certainly rare, especially here in the US.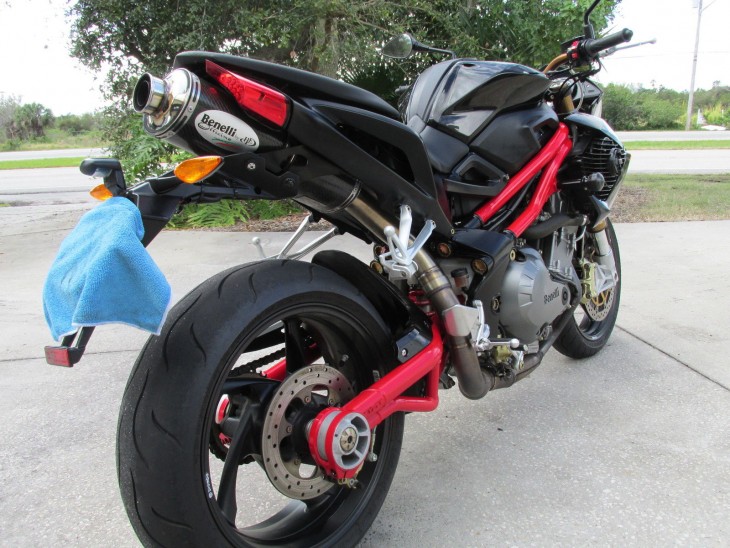 At $5,500 with just 2,700 miles, you'd be hard-pressed to find a bike that combines exclusivity, performance, and exotic looks for such a low price. These are mechanically reliable bikes, although the electrics have a bit of a reputation. The biggest concern will be the uphill battle finding parts and a shop to install them…
-tad