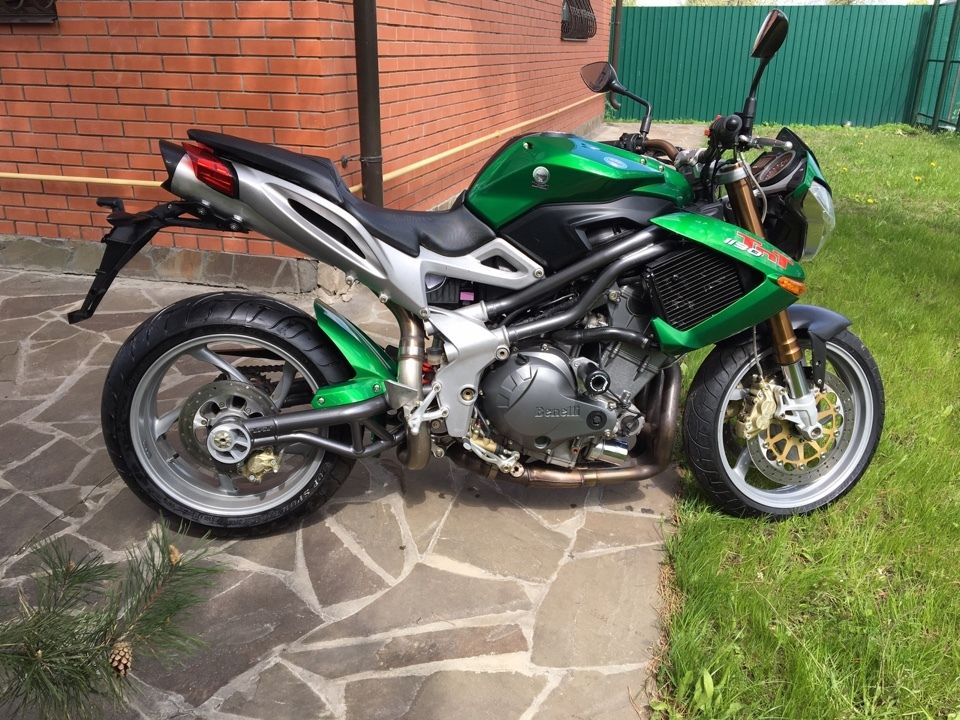 OK – I admit it. I chose to write up this cherry Benelli TNT only because of the punny title. Well, that and it's a very unique bike in classic Benelli green. It has very low miles and appears to be in great condition. Above all of that, the seller claims the first owner was noted Italian singer and actor Adriano Celentano (you might remember him from the Italian-language Tarzan rip-off, Bingo Bongo – or not). With a signed tank and other indications that this bike was owned by someone famous in the past, this might well be the TNT you have been hoping for.
You'd be forgiven if you do no recall Adriano Celentano OR the Benelli TNT model. Both are acquired tastes, after all. Both are Italian. In the case of the Benelli, you are looking at the naked version of the Tornado 900, with a bump in capacity. Three cylinders of 135 HP goodness, funky side-mounted radiators, single high center exhaust, alien styling that puts Ducati naked bikes to shame and enough green paint to attract leprechauns, the Benelli was either a brilliant Engineering/Marketing move, or a last gasp attempt to remain solvent. Sadly, it was the latter, and Benelli fell into the hands of yet another owner. In this case, Benelli is under the ownership of Motor Group Qianjiang (Q.J. Group), a Chinese manufacturer of millions of scooters. Today there are no offerings close to this TNT (or even the Tornado) in the lineup.
From the seller:
Real 4060 kilometers
Condition is very rare, like new.
The motorcycle was in the collection of a Russian businessman who bought it in 2006 at a charity auction in Germany. In Russia, the bike traveled about 2,000 kilometers. Tires of 2004, all tubes, rubber bands of the year 2004. A total of about 1,000 motorcycle data were released. This motorcycle is number 23 (or 823). In the kit there is a book with a key and a flash drive (the instruction and the catalog of spare parts). Very beautiful and bright motorcycle. There is a complete set of documents. ORIGINAL ITALIAN !!!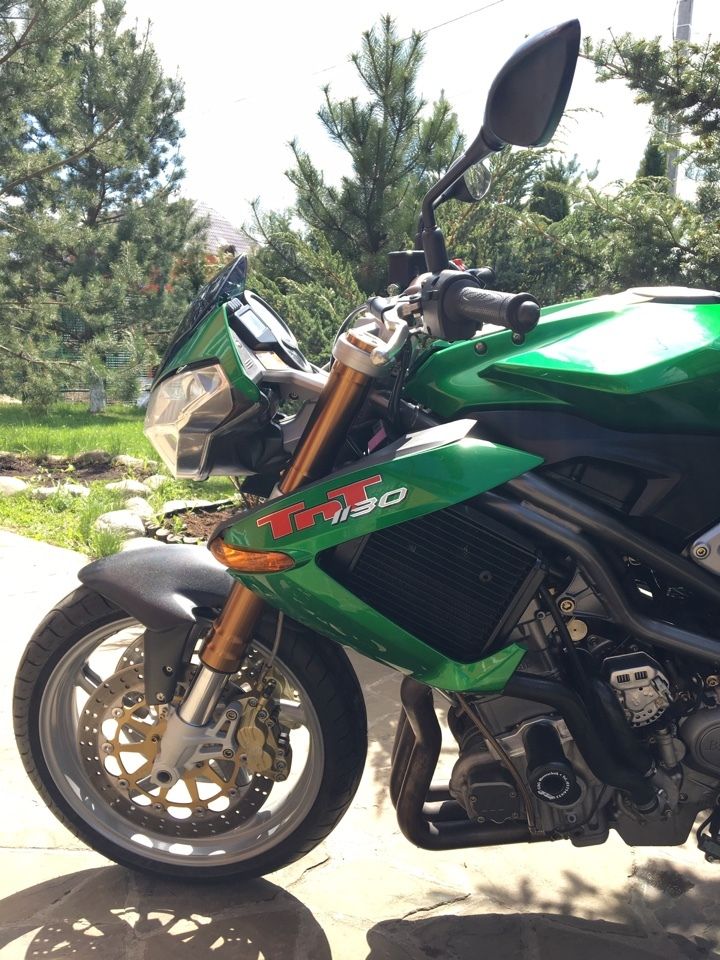 I'm not sure about the rubber bands, but the rest of the bike seems to be complete and in great condition. And what a bike it is! Reviewers at the time universally praised the power and the handling, some claiming it to be the best naked bike of the current crop. Longer term tests highlighted some potential reliability issues with the bike, which is the more sobering concern; while Q.J. Group owns Benelli and manufacturers small-bore bikes bearing the name, they may not have spares available for earlier models. Knowledgeable readers with late-model Benelli parts experience are welcome to share what you know.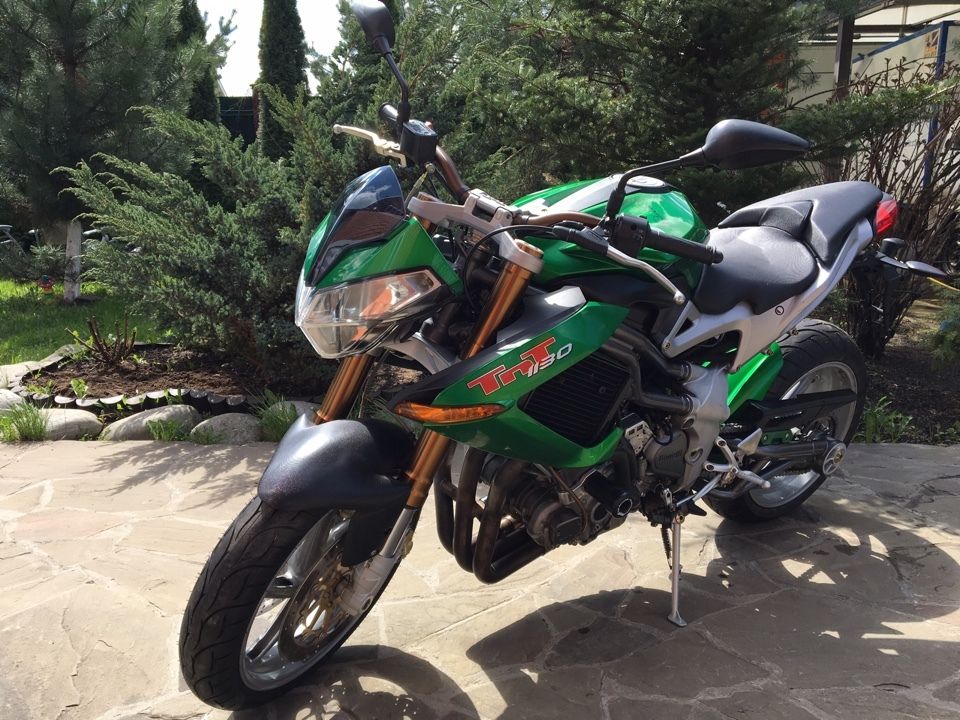 RSBFS is a global affair – as is motorcycle collecting. I'm pretty sure this will be a pass for our US-based readers, but for any of our Euro-Asian followers, here is one a bit closer to home. You might even know about Adriano Celentano, have seen his movies or own one of his albums! This TNT 1130 is a pretty rare model by most counts due to the financial and distribution situation with Benelli, yet looks as modern as the day it rolled out the factory door. Thirteen years is a long time in design language, but this one still speaks volumes. Check it out here, and then share your experience, expertise, or even just your opinion on this unique Benelli. Good Luck!!
MI