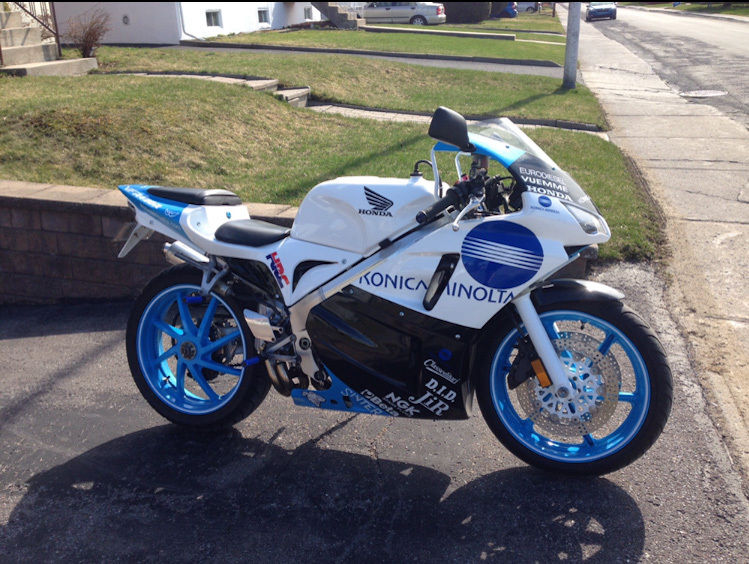 For those US-based collectors, enthusiasts and oglers of grey-market machinery, Canada is a mysterious and wondrous locale. The nearest point to the US that regularly receives imports reserved for Europe, Canada is often the gateway to the forbidden fruit that is unobtainable exotica for US residents. A perfect case and point is today's 1991 Honda VFR400R – the NC30 being a well-respected carver in the "smaller superbike" category.
The NC30 is the third generation of Honda's 400cc V-4 sport bike (preceded by the NC21 and NC24). The sporting intent of this model is not merely cosmetic; the VFR400R closely resembles the mighty RC30 because it relies on much of the same technology. Powered by a 90 degree four banger with gear driven cams, the NC30 has a 360 crank with a "big bang" firing order; the sound of a VFR400R on full song is unmistakable. On the chassis side, a twin-spar aluminum frame and trick single-sided swing arm keeps all the important bits in line. The inverted 41mm front fork is adjustable (as was the rear shock). The exhaust canister is on the left side of the bike, which maximizes the aesthetics of the exposed wheel and simplified rear wheel changes.
From the seller:
You find it! a rare edition of the famous VFR 400 NC30 in mint condition.

Sell in person in cash only.

No shipping, buyer is responsible for pick up. (Located in Canada Montreal)

Tyga fearing, anodised peg, carbon fiber/ aluminum exhaust, brand new tire, 4 cylinder V4 59HP and run A1.

50034km not miles.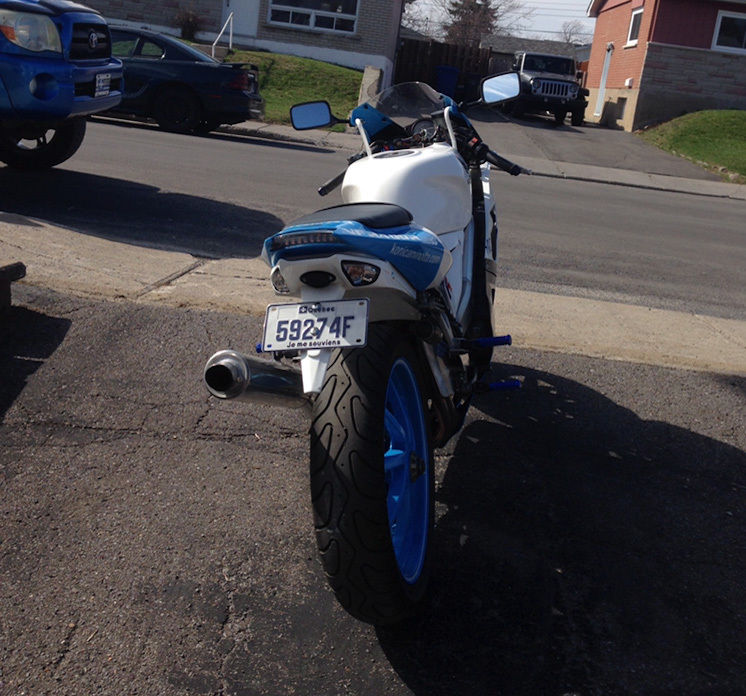 The seller does not seem to have a lot to say about this bike and offers only a few pictures. Clearly the plastics and paint are not stock – but the overall effect looks very good. There are more KMs on this bike than many we tend to see (approx 31,000 miles), but like most Hondas the VFR400R is near bulletproof. There are some nice additions, but more history and maintenance information would be welcome. This bike is located in Quebec, Canada and is looking for a new home. The opening ask is $4,399.99 USD with no takers as of yet. Check it out here, as there are only a few days left. Good Luck!!
MI