The hard-edged Kawasaki ZXR400 is something of a rarity among grey-market Japanese 400cc sportbikes, as importers drag far more Honda VFR 400s and Yamaha FZR400Rs to our shores. For whatever reason, the Hondas and Yamahas seem to command most of the demand.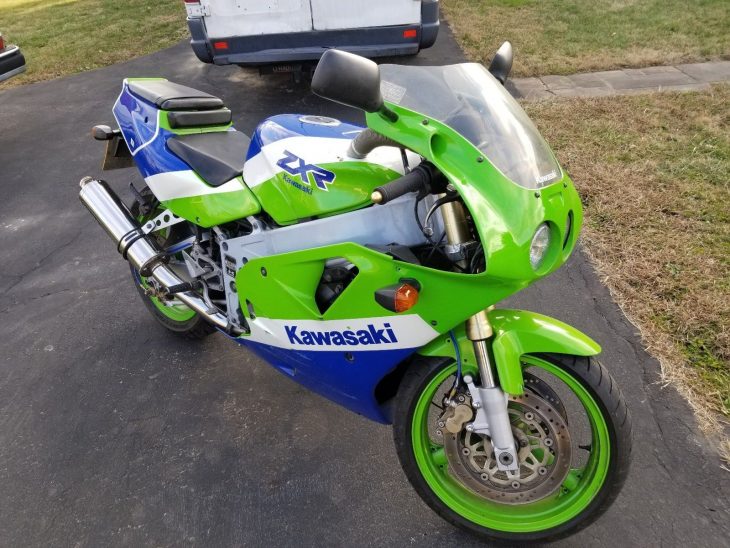 It's not for lack of trying on the Kawi's part, though. The ZXRs are known to mimic their epic ZX7 big brothers, bringing racebike handling and revs to a street package aimed at tiered licensing laws. Never as comfortable as their competitors, the ZXRs made their mark at the apex.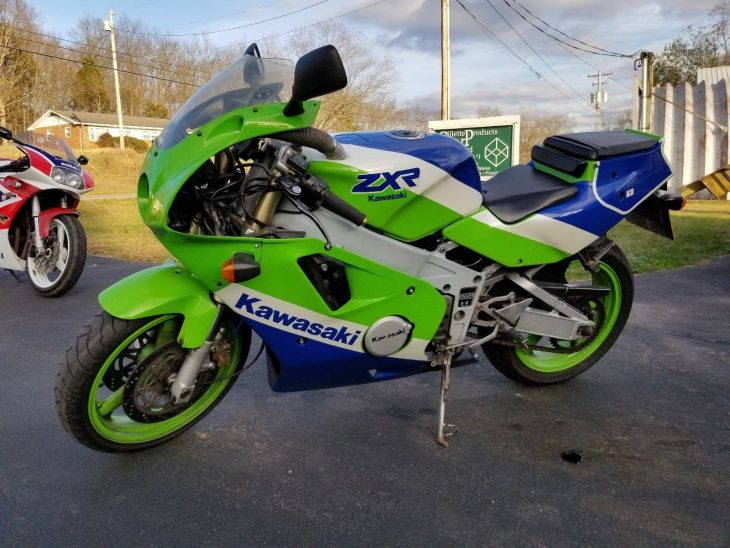 This 1989 Kawasaki ZXR400 wears British registration plates in the pictures, though the seller shows photos of a Tennessee plate and title. The pictures don't show a whole lot of detail, but the bike looks very clean and well cared for.
From the eBay listing:
Here we have an ultra rare and cool looking 1989 zxr400 H1. It is Tennessee registered and ready to be ridden. This team green Kawasaki has lots of power for a 400, and is perhaps the fastest example of any of the Japanese 400 I've ever sampled. It suits taller riders better than the 400cc VFRs or CBRs. Handling is spot on as well as the brakes. This would make a fine lightweight class racing machine were one so inclined. Please contact me with any questions by texting or calling 423 747 3265.
A $300 deposit is due via PayPal within 24 hours of the auction's conclusion, and the balance within seven days. Please only bid on this item if you are serious and are willing and able to dispense with the transaction in a timely fashion. I will be posting several collector motorcycles for sale over the next couple of weeks, so please look for my other auctions. I can provide or arrange for shipping at a reasonable rate if needed. Thanks, and happy bidding!

If the video below fails to play, please visit my Youtube channel (Israel Gillette) and search for ZXR400 Test Ride
Bidding is low with the better part of a week to go in the auction, which means this could be a slick pickup to sort as riding season approaches the East Coast.