Always a favorite here on RSBFS, the RC30 is a bike that every serious collector wants.  Officially designated as the Honda VFR750R with different trim based on destination country, the RC30 was a true homologation bike and came with what was at the time unheard of specs for a street bike; titanium and magnesium parts,  gear-driven cams, track based "slipper" clutch, a first gear that could take you up to 80 mph, a single-sided swingarm, etc.  How special were they?  Let me put it this way – the RC30 was so epic even James May of Top Gear UK owns one.
The RC30's 100 hp 749cc engine may seem tame today but what made the RC30 so special was the way it put everything together;  huge amounts of feedback, a massively broad powerband, lightest weight in its class, the Honda blew the 750cc competition away.  Of course all this race tech didn't come cheap;  the RC30 was priced at an eye popping  $21,000 in 1990, which equals about $39,000 USD in today's dollars.
A review of the RC30 can be read here.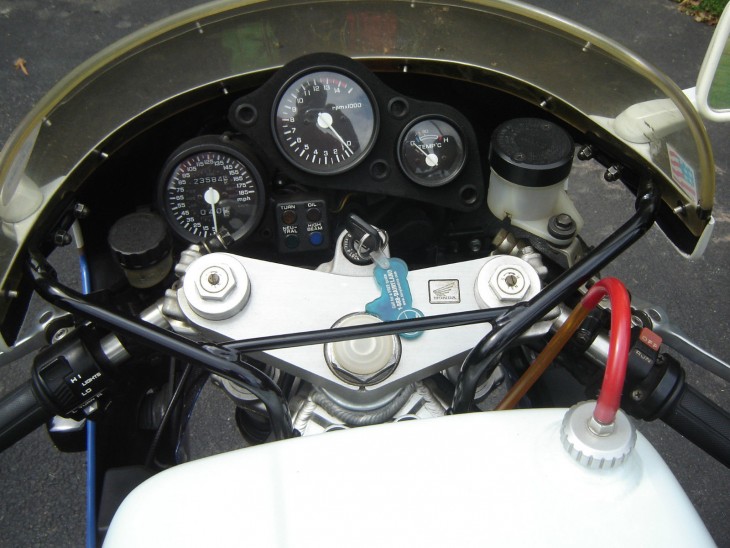 For this particular RC30, there seems to be both an upside and some potential downsides.  On the upside, the seller states the bike is 100% stock original except for some stainless steel braided front and rear brake lines.  Fluids look fresh and the engine area looks immaculate which shouldn't be surprising since the seller appears to be a serious collector.  On the downside, the seller indicates they are the 3rd owner so true history of the bike will be something of an assumption.  Also the mileage is a bit higher than alot of RC30's we see here on RSBFS but this is reflected in the price.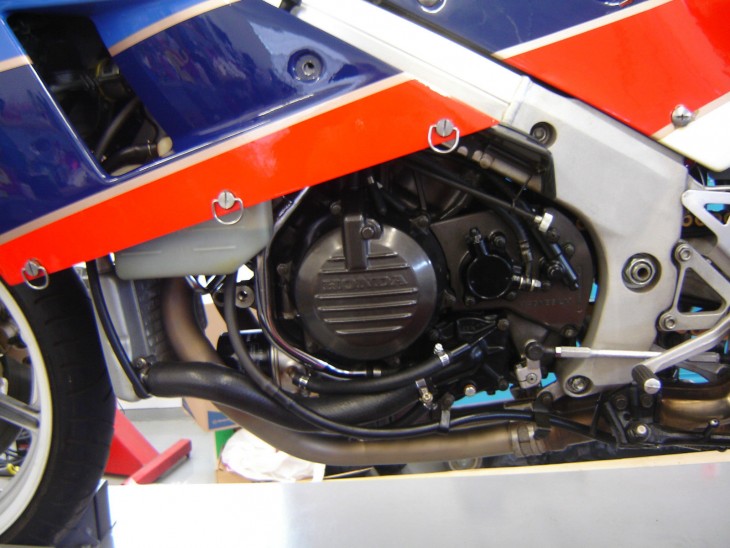 Is this 1990 Honda RC30 worth its 23,500 starting bid?  Well we have seen recent posts range from $22,000  to over $28,000 USD so the asking price seems right in line with the current market.  Also these are true Rare Sportbikes with only 300 reported as coming into the USA so values will probably continue to rise over time.
Here at RSBFS we have some regular readers who will be able to offer better insight on the current fair price for this RC30 so if its time for you to add one to your collection, I suggest you check out the the comments on this post or the recent posts linked above but be quick if you are seriously interested as ebay auctions of these bikes often end early.
-Marty/Dallaslavowner