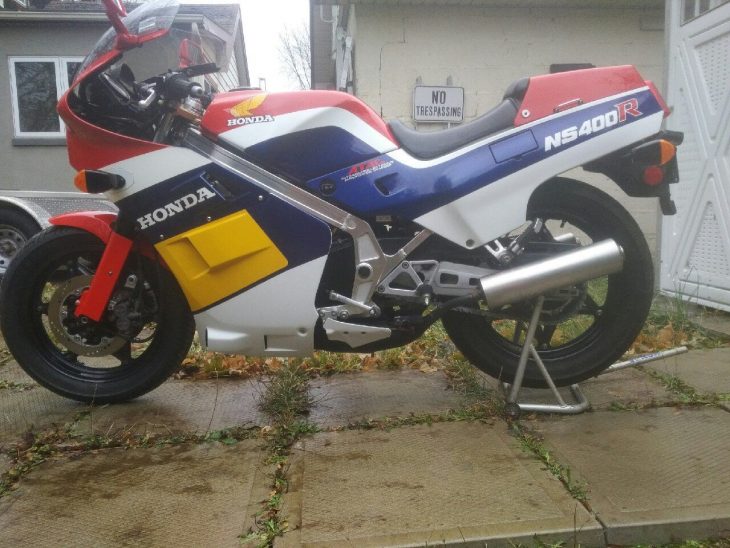 Honda's two-stroke NS400R was ostensibly intended to capitalize on their Grand Prix racing efforts, but with less displacement and one fewer cylinder than rivals from Suzuki and Yamaha, it got lost in the shuffle at the time and suffered from a perceived lack of hairy-chestedness, compared to its 500cc competition.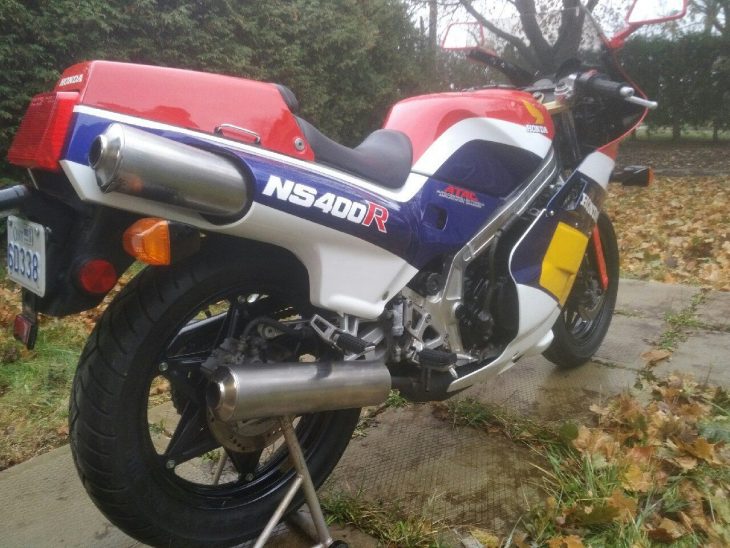 So why did Honda go with a 400cc triple instead of a 500cc four, like Yamaha and Suzuki? Well in fact Yamaha and Suzuki did produce 400cc versions of their engines, in order to make these performance machines more appealing in their home market of Japan, where taxes and licensing laws made owning the 500cc version prohibitively expensive. So instead of building different versions of their repli-racer to suit the laws of different countries, Honda simply used the 400cc version for all markets.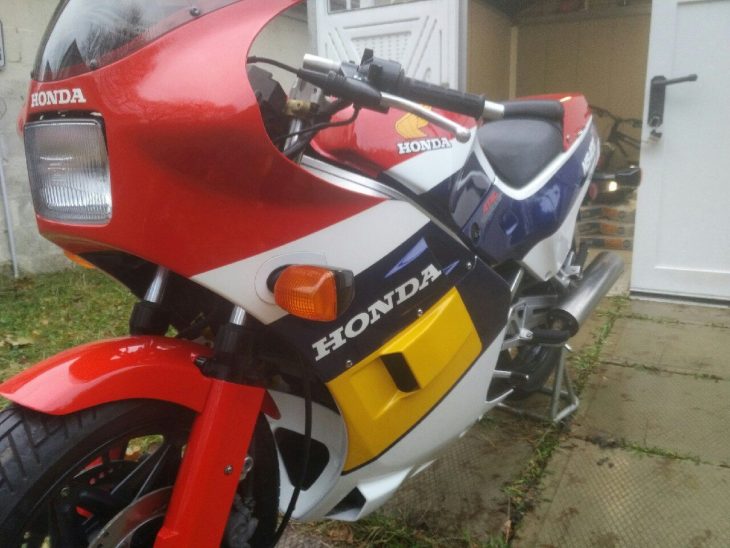 The performance gap, especially between the NS400R and the RZ500 is actually pretty minimal, due to the Honda's light weight: the liquid-cooled 387cc V3 produced a claimed 72hp and the bike weighed just 360lbs. A six-speed gearbox helped keep the two-stroke "on the pipe" and the bike featured sophisticated suspension at both ends, with TRAC anti-dive forks and a Pro-Link rear setup. Modular Comstar wheels were fitted with radial tires, a relative novelty at the time.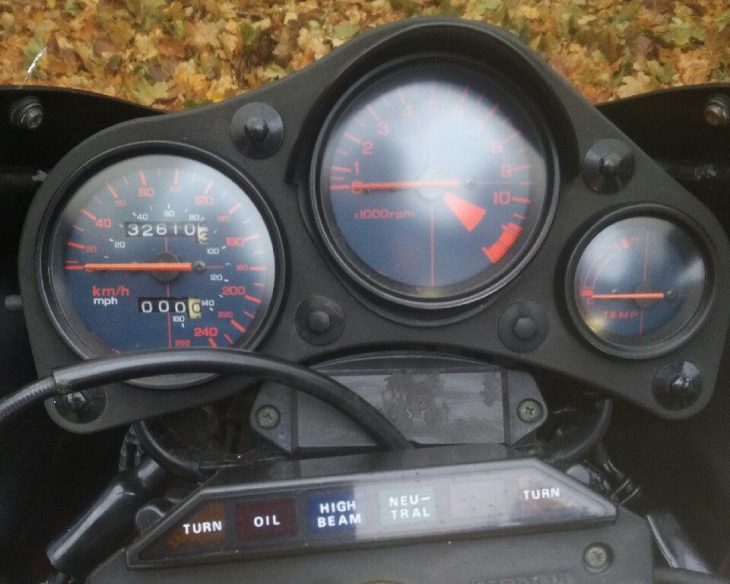 From the original eBay listing: 1986 Honda NS400R for Sale
This bike has been meticulously restored from bottom to top as a shining example of the replica Honda put out in honour of the legend Fast Freddie Spencer! For the hard core era two stroke enthusiast and collector, this machine will not disappoint you!

I also have another 1986 NS400R that is in parts. Everything mechanically is there for restoration except some of the body fairings. I would not be fair to part this unit out as a result. I am prepared to sell both as a package or separately. 

Ask and I can send you the link to the Youtube video.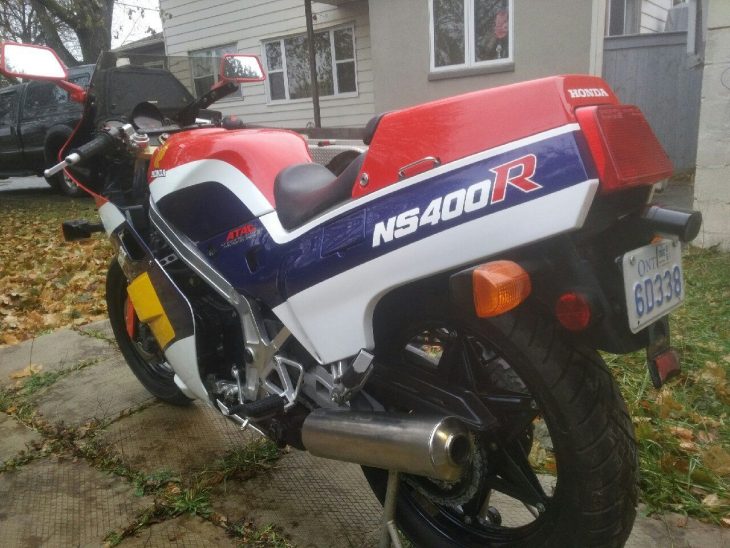 Period reviews praised the bike's handling, and the overall package was surprisingly refined, considering the bike's light weight and racy specification. I wonder if that didn't hurt the bike's reputation, although it should have been a bonus at the time. It's the same thing that let down the RZ500: in an effort to make a better road bike, Yamaha lost sight of why people were interested in a big-bore two-stroke in the first place, and the result was needlessly heavy and somewhat less exciting than Suzuki's Gamma. The NS400R doesn't have a weight problem, but it doesn't seem to have the RG500's wild reputation, either. They were relative bargains for a long time, but values have risen significantly over the past few years and this restored example is being offered for approximately $9,400 US. Note that this bike is currently in Canada, so keep that in mind before you hit the Buy It Now or Make Offer buttons.
-tad