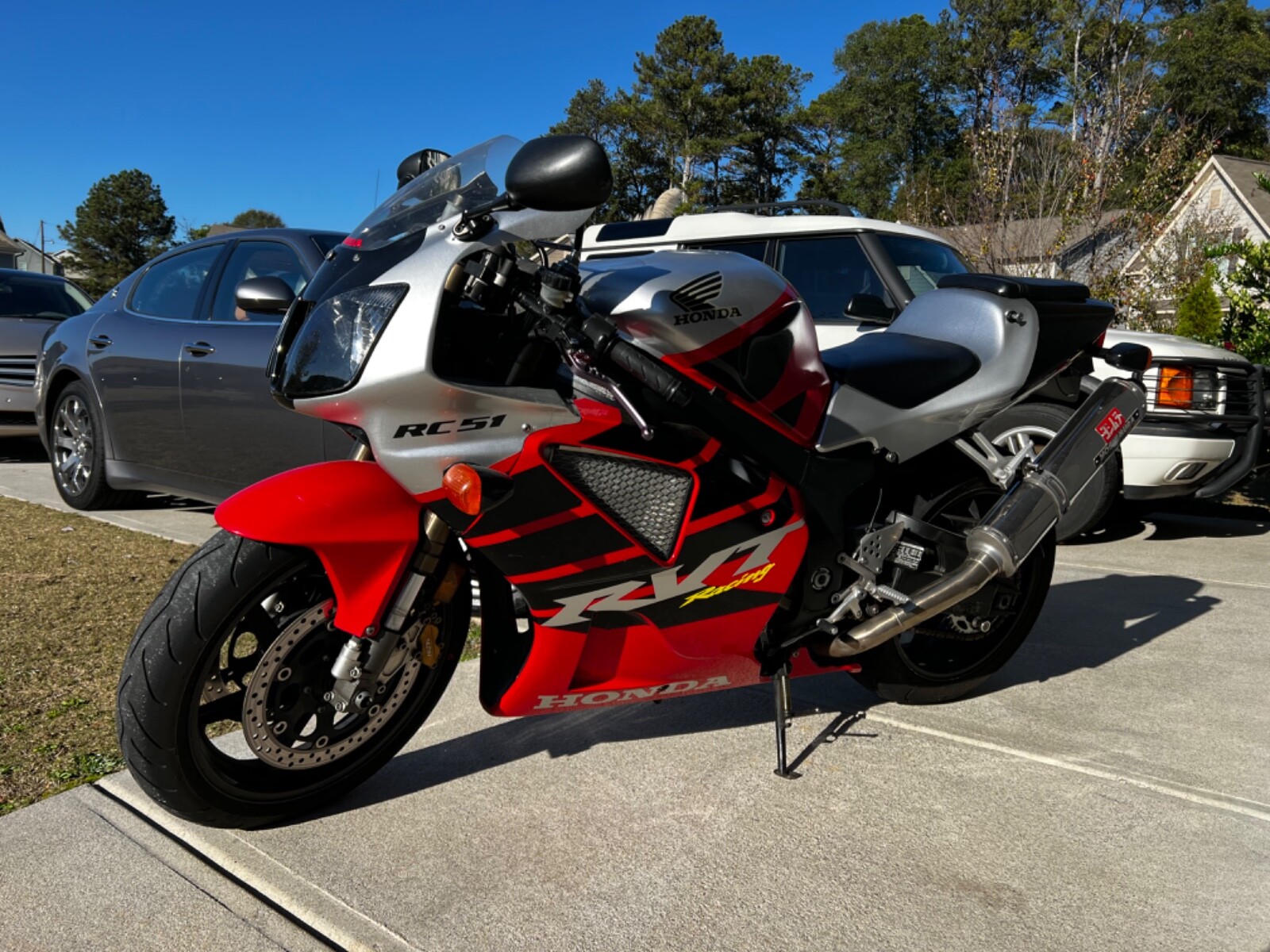 For a long time, Ducati was the only one gracing the WSBK and AMA calendars and showrooms with two cylinder sport bikes. Aside from good sales numbers, the twins offered a much different appeal than their 4 cylinder counterparts. The torque and narrower frame that result from a v-twin configuration delivered a much different experience for riders. In 2000, Honda saw an opportunity to cash in and delivered today's find, a Honda RC51 RVT1000R. Not only did they have success in the commercial market, but also on their first season running the bike in WSBK with Colin Edwards piloting. It is truly quite rare that a manufacturer can enter a new design and win their first season. Just look at Formula 1….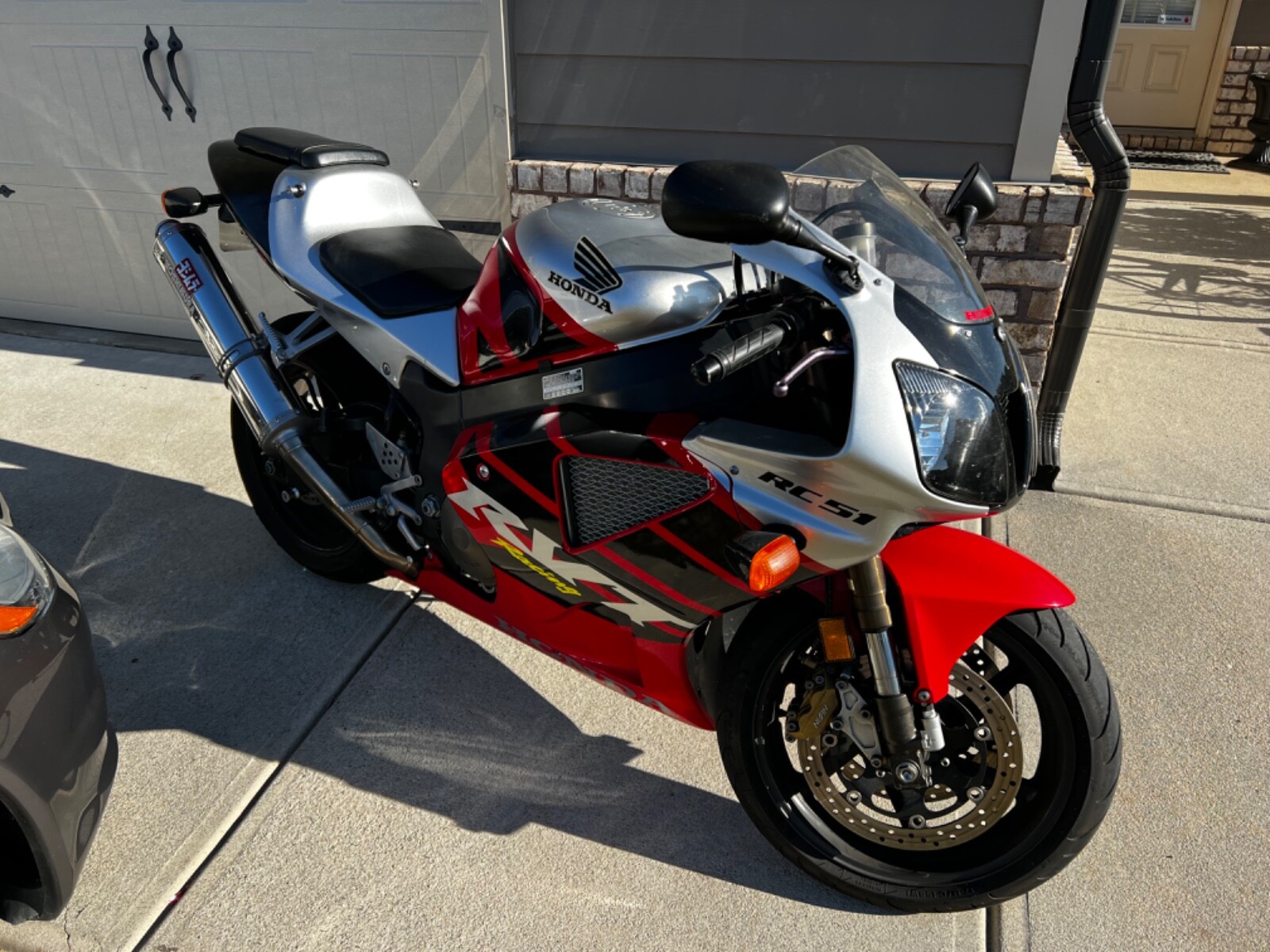 In any automotive experience, the motor should be one of the most dominating parts of the experience. Usually that isn't much of a problem with sport bikes as high revving 4 cylinders are rarely boring. However, the 2 cylinder is arguably the most intriguing sport bike experience. A hammer instead of a sewing needle if you will.
One of the aspects that make this hammer particularly interesting is the valve train. Unlike the Ducs of the era, the Honda employed a gear-driven valve train as opposed to belts. The whine from the cams combined with the thunderous two cylinder delivered a soundtrack that has built a cult following for the bike.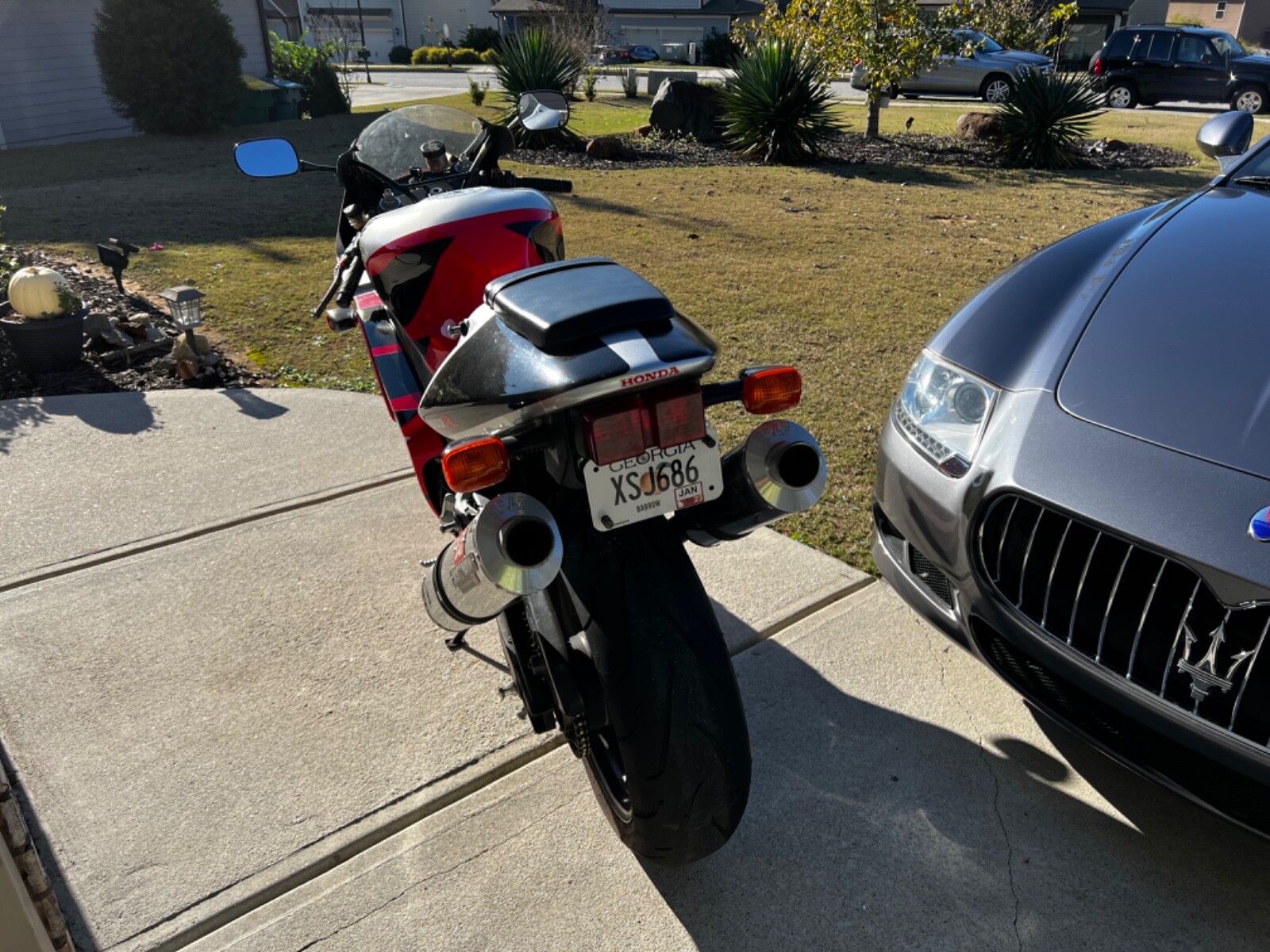 The later SP2 model came with a host of upgrades that seemed like something you would get in a new generation as opposed to a model year update. New geometry, upgraded swing arm, fueling changes, etc were all tweaks that made it into production from the HRC program. That being said, the SP1 model was not a bad bike. It definitely had opportunities for refinement but one can say that about many modern bikes. At the end of the day, you had a WSBK/AMA-winning platform that is more unique than almost anything else that has been entered into a major championship.
From the seller:
"Up for bid is a very collectible well kept and maybe the most original 2000 Honda RC51 RVT1000R. Tires and brakes recently replaced by the previous owner. Serviced regularly and the best possible care, never dropped or laid down (lady ridden). Always garaged and started every other week. Mostly mountain rides on good weather. Not riding anymore (too fast for me). Fresh Motul oil and filter included as well as the original exhaust pipes and cowl/seat cover. SOLD AS IS/WHERE IS (NO WARRANTY). All funds have to clear my bank before the bike/title can be released to the new owner."
Our example today seems to be rather clean for the age. Low mile and well taken care of examples still come up for sale today but are getting harder and harder to find. These never made it stateside in typical production numbers so spare parts may be tough to find and the aftermarket is thin. Fortunately the seller has already taken the first step and tacked on the Yosh pipe.
The listing seems to be getting decent traction with 5 days left. 21 bids up to $3,850 so there is some action. 2 RC51s sold in Q2/Q3 of this year on BAT for $7,500 so I'd guesstimate a landing in that area. Good luck!
Thanks for reading!
Norm