I'm beginning to think Utah has been christened The Beehive State because of all the buzzing, two-stroke activity that goes on there. From that western state has emerged a collection of drool-worthy hardware that would make any grey-market enthusiast weak in the knees. And the well has apparently not run dry yet. Case and point: This 1990 Suzuki RGV250 Sports Production Gamma. This rare bike is being offered in a NO RESERVE auction.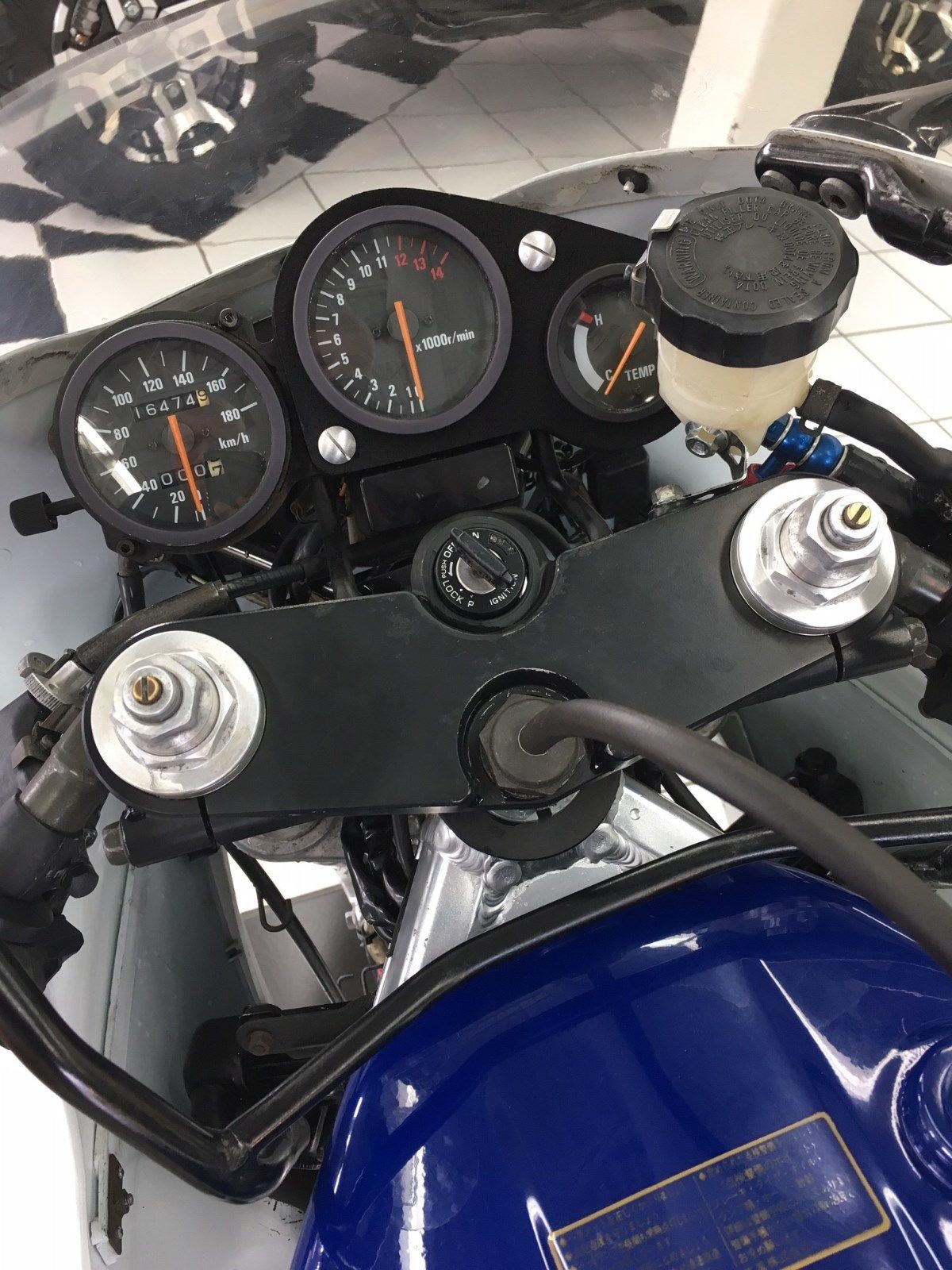 The Suzuki Gamma needs no introduction, but let's revisit the basics to make sure we're all on the same page. Originally introduced as a parallel twin in 1983, the Gamma was renowned as a hyperactive sport bike from day one. By 1987 the writing was on the wall for the parallel twin format – Suzuki GP racers were already winning events with a new, slimmer 90 degree V-twin configuration. In 1988 Suzuki released the RGV250, a replica of the GP bike utilizing the new vee configuration. The RGV would go on to be one of the most successful smokers of the quarter liter club. The basics were so good that Aprilia licensed the power plant for their own 250cc machines.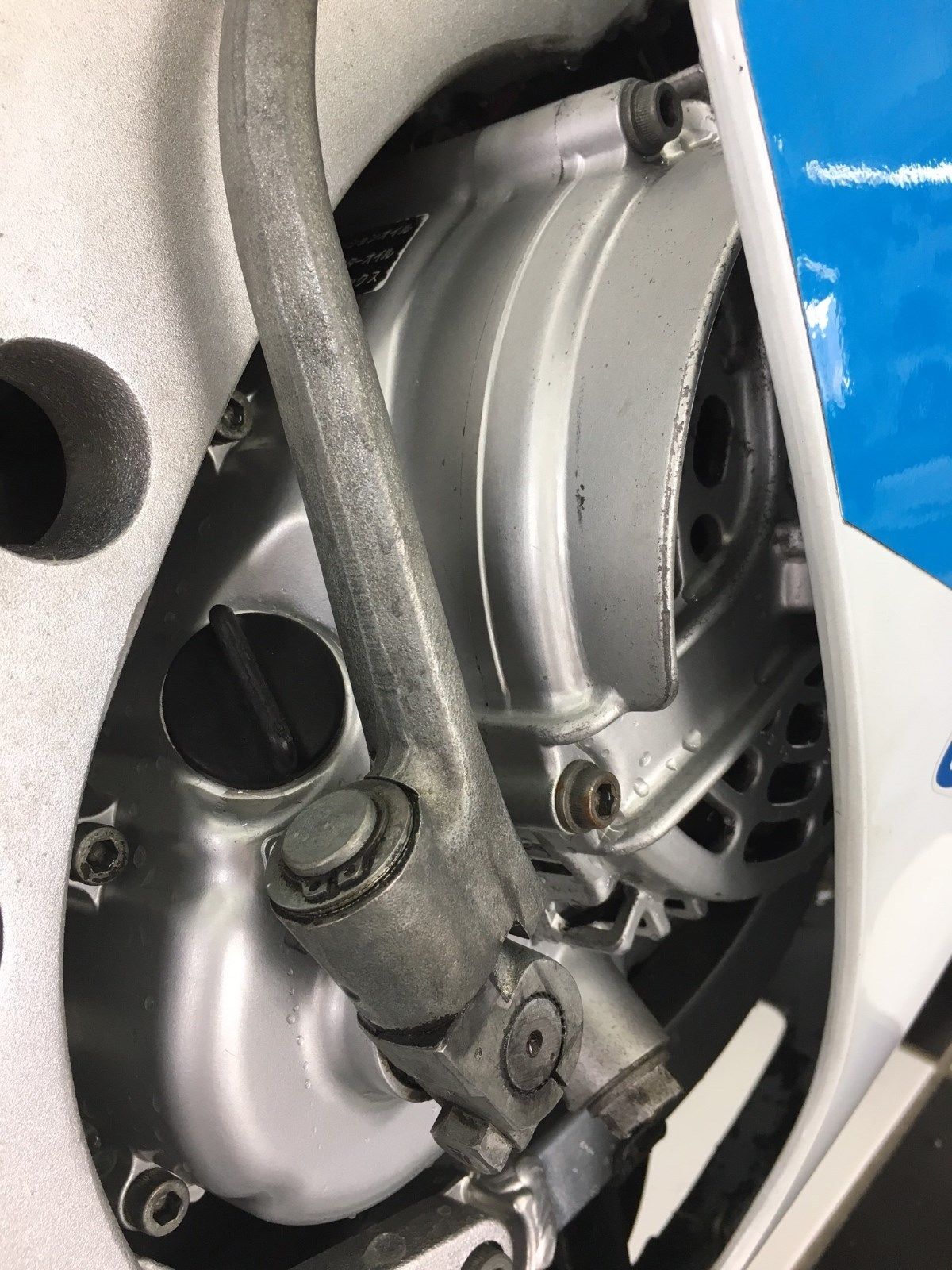 The RGV250 Gamma series had a 10 year run, spawning the VJ21, VJ22, and the VJ23 (the latter which utilized a totally new 70 degree vee angle). All RGVs were released with pretty high-spec components, but the Sports Production edition was a step above. Intended for home market club racing, the SP edition of the RGV VJ22 did not bump the HP (reported as 63 in de-restricted markets), or offer any radical changes to the chassis. Rather, the SP focused on the clutch and transmission. Offering a dry clutch setup (lighter and less reciprocating drag) and a close-ratio gearbox, these few changes made for a more racetrack-friendly RGV.
From the seller:
This auction is very special! Collector alert! A very rare 1990 SUZUKI RGV250SP SPORTS PRODUCTION VJ22.

Up for auction to the highest bidder with NO RESERVE is a beautiful 1990 SUZUKI RGV250 SP (Sports production) with only 16,474 kilometers (10,236 miles). This RGV is completely stock except for chain and sprockets & the steel braided brake lines installed. Fairings, mirrors, windscreen, turn signals, exhaust and all other components 100% genuine OEM Suzuki. Bike is in very nice condition. It has a lot of curb appeal and looks gorgeous, however, the bike has a few small scratches, scrapes and tiny blemishes from its travels in life but all in all, his RGV250SP shows very well with lots of luster and shine. There are NO cracks in the plastic and there are no dents or dings in the fuel tank. Bike runs like the day it was new. The dry clutch sound awesome! This bike might not be museum quality but its a gorgeous rider that wont disappoint. Let the pictures tell the story! This RGV250SP comes with a Utah state title and is titled as a street motorcycle for street use.

Again, this is a NO RESERVE auction. Highest bidder wins in the end. Bike will be sold regardless of cost, loss or investment.
As with most of the 250cc smokers, none of the RG/RGV models were ever officially imported into the US – although we are lucky to see them individually imported from Canada, Europe, Australia and Japan on occasion. The SP model is a far more rare version of the RGV, as this was only released in the home market of Japan. Thus there are numerically fewer examples in existence, and fewer markets in which to locate one. Then you still need to deal with the importation issues; shipping, paperwork, and lots of waiting. With this bike, all of that work has already been done.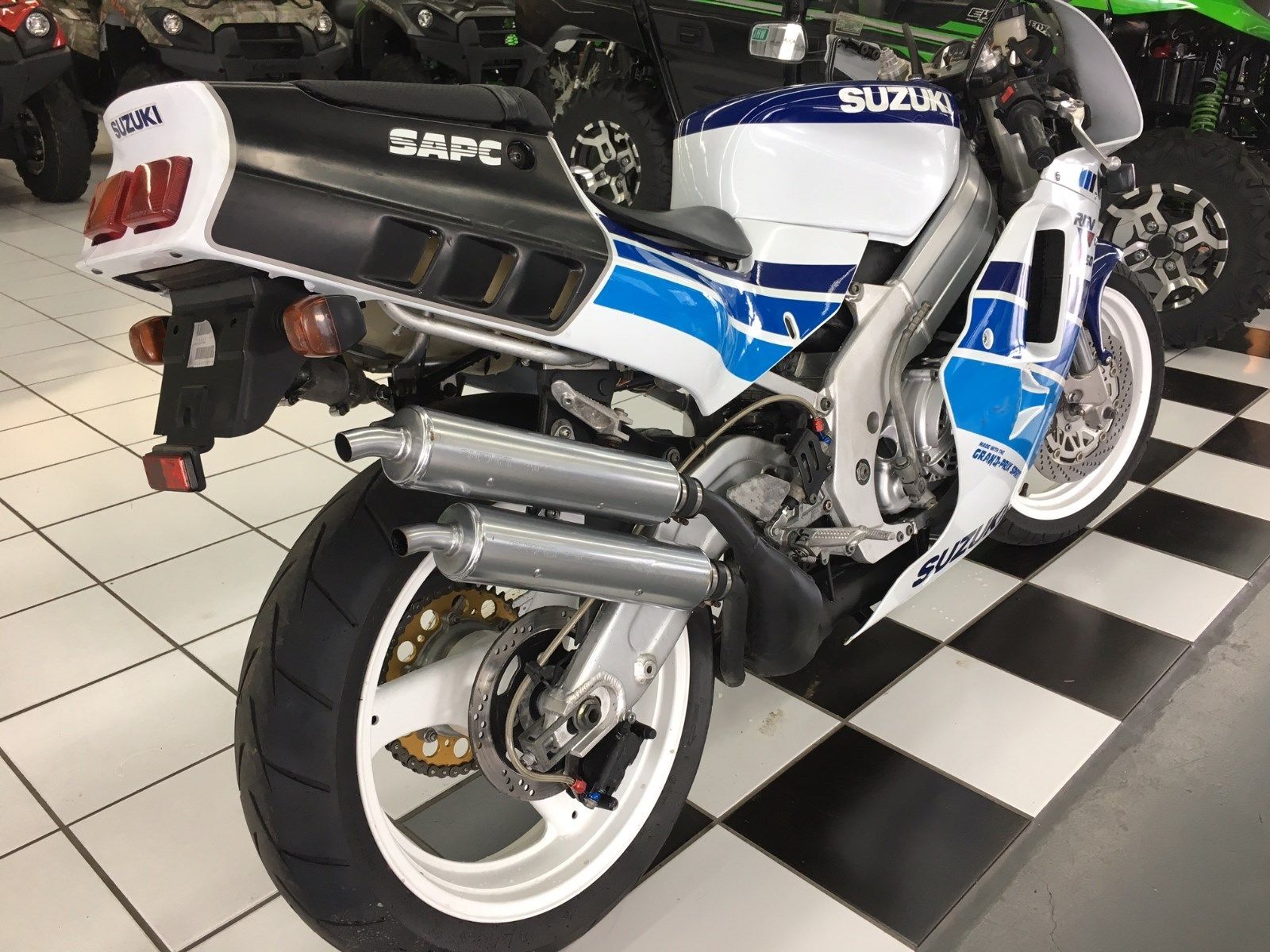 This particular RGV250SP looks great. It is not a perfect, concours specimen – but perfect as an enviable rider. Considering these are home market bikes intended for racing, to find one that somehow avoided the ravages of corrosion and competition and is still in stock condition some 27 years later is incredible. The seller is well known to RSBFS staff and readers, and we have heard nothing but positive feedback. This rare machine is going to a new home in a few days – will you be the high bidder? Drool over the pictures and don't miss out. Good luck!!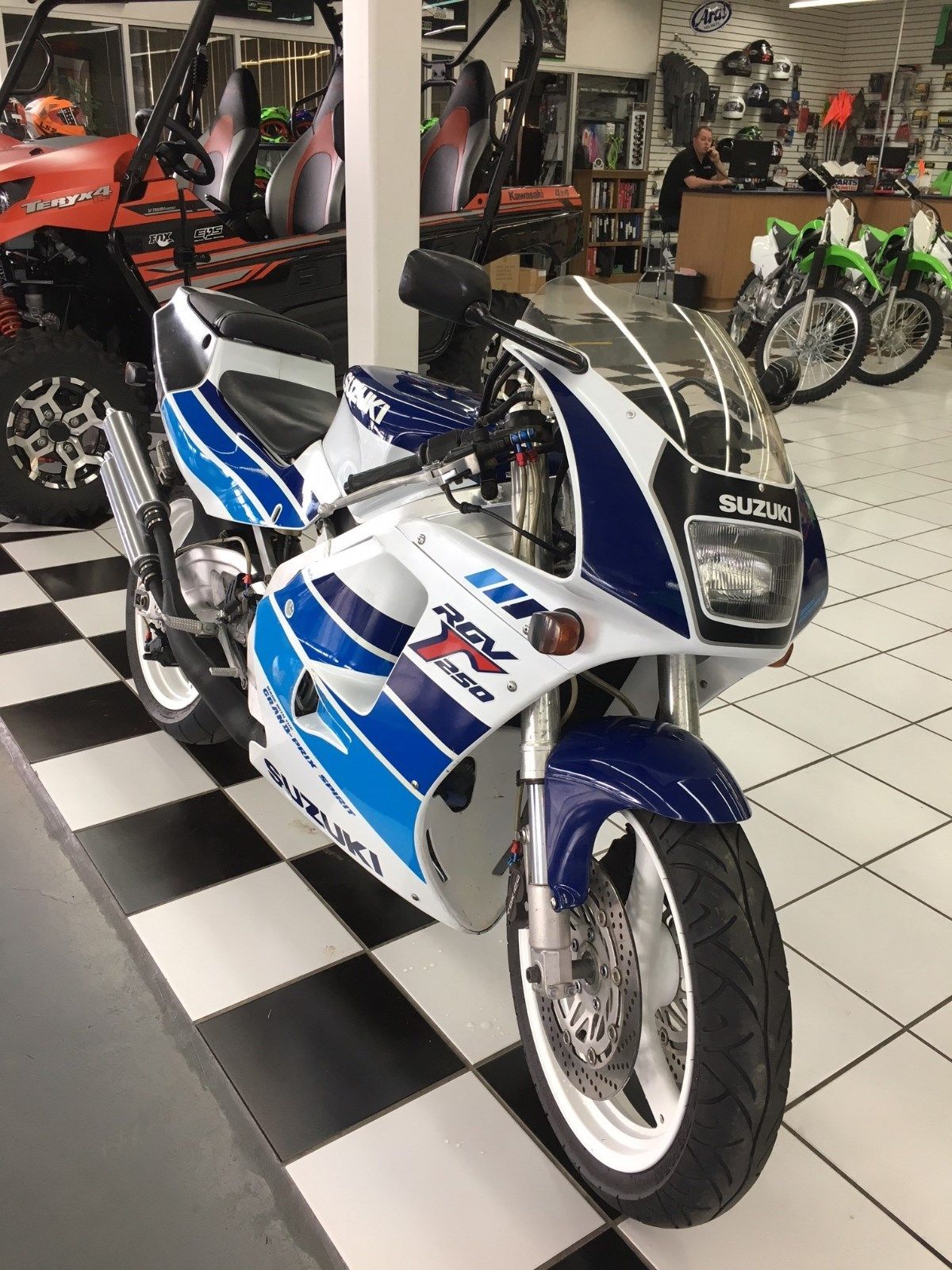 MI