Update 12.14.2022: Now on eBay! Good luck to buyers and seller! -dc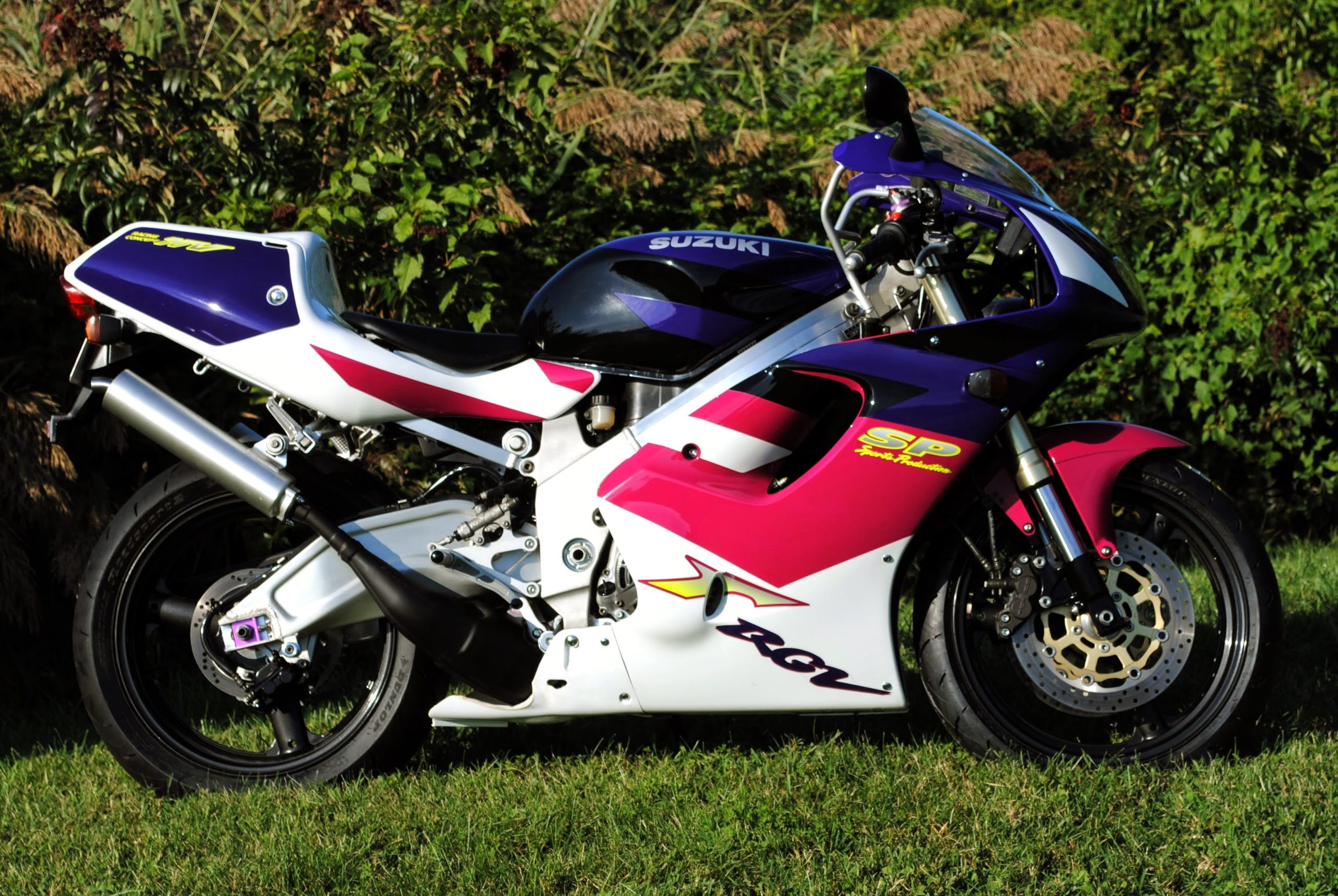 Today's Featured Listing is brought to us by longtime RSBFS sponsor and supporter Speedwerks. If you are not familiar with Speedwerks, they are a shop based in Delaware that for nearly 30 years have turned out beautifully prepared and restored examples of bikes that we all drool over. If you don't believe me, check out their shop directly (www.Speedwerks.com or www.facebook.com/speedwerks), and for some history, check out some of the Speedwerks bikes that have been featured over the years on RSBFS: Search Speedwerks.
The RGV250 world changed with the introduction of the VJ23. The last of the RGV series, the VJ23 introduced an entirely new configuration for the two-stroke twin cylinder, affecting the remainder of the overall package dramatically. Gone was the popular 90 degree v-twin that powered the earlier VJ21 and VJ22 series bikes. In its place was a more compact 70 degree unit. Displacement was still 249cc, but that displacement was achieved by a square bore-stroke ratio, as opposed to the earlier models which had a bigger bore and less stroke (over square). The new motor fit more optimally in the twin-spar aluminum frame, providing better handling with improved weight distribution. Suspention consisted of an upside down front fork and rising rate linkage in the rear – both fully adjustable. Electric start was included in the package (no more kick starting or bump starting), and even with such luxurious appointments the whole package still came in under 300 lbs! The SP designation adds even more tasty goodies, including a close-ratio 6-speed gearbox driven by a dry clutch.
From the seller:
This 1997 RGV250/SP VJ23 is by far the nicest, original one we've had come through here. There are no stories, no Chinese panels and no excuses'. The Pic's speak for themselves. We discovered this VJ23 with the help of our friend Rick Deegan of RMD Motors in Japan.

We've bought and sold a lot of bikes and Vehicles through Rick/RMD and although he's a bit 'Colorful' at times, he has always been honest and straight forward regarding the machines he sells, this one is no exception and doesn't disappoint. We struck a deal and purchased it earlier this year. This Suzuki has had only ONE Original Owner in Japan and the gentleman bought it brand new as a 1997 model year. This was a leftover and it was first dealer registered in the year 1999.

In his ownership he racked up 11,900 kms. installed a set of WRS rear sets, kept it serviced regularly, otherwise it's remained original and unmolested. He was fortunate to have a large house with a garage, where this machine was kept from the harsh salt elements that plague most aluminum and steel on the Japanese island. Consequently, there is none on this chassis.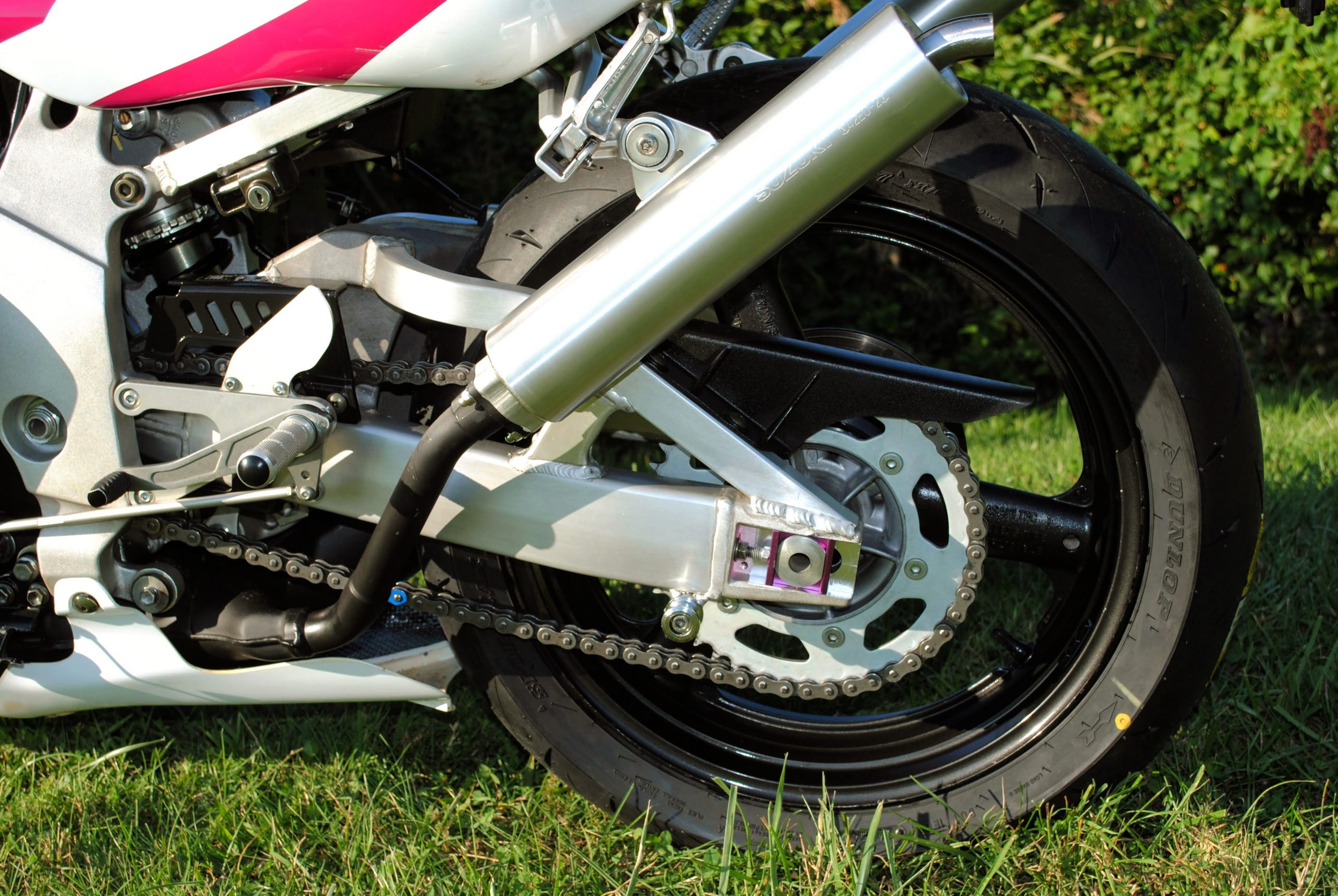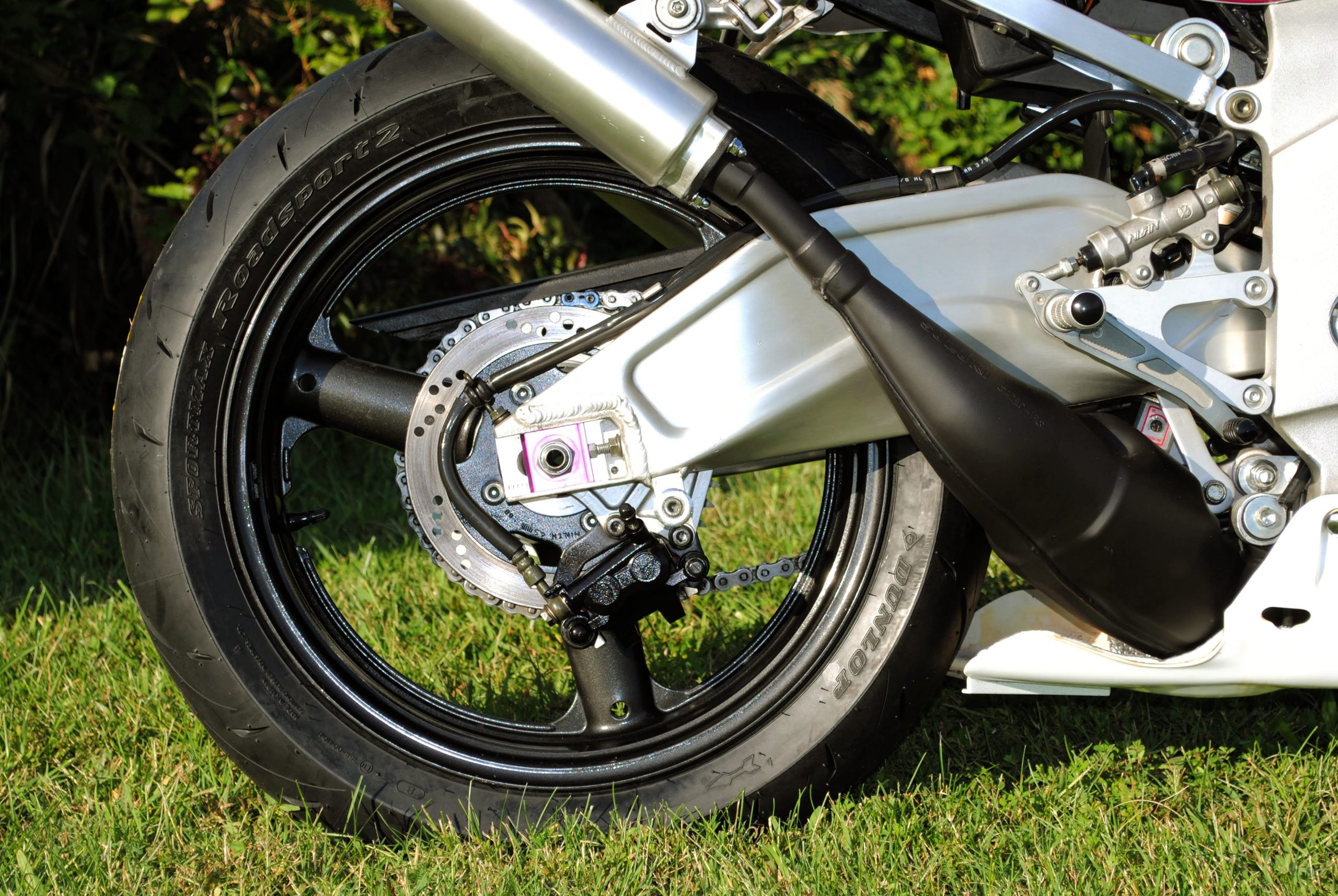 More from the seller:
The Japanese Documentation is included, along with the 2 Dealer Keys, Manual, Warranty Book, and Factory tool kit.

As evident in the photo's we did an extensive time consuming service and a borderline OCD detail job on the Chassis. The body is original, shiny and beautiful. All fluids, Fuel system, Carbs, Plugs, Air, Gear Oil and Coolant. The front suspension was also refreshed with new seals, bushings and Bell Ray fork oil. Rear shock refreshed and checked.

Finally a new set of Dunlops were spooned on and this beautiful RGV/SP is ready to;
– add to your collection.
– blast thru the canyons to Alice's for lunch.
– Use a daily/Sunday rider.

Enclosed, Private delivery is available in the Cont. USA. and included at $24,000.
We can also crate the machine and assist with air or sea freight anywhere in the world.

Asking Price: $24,000
(price includes personal delivery in the continental US – no risky shipping companies!)

Contact:
Speedwerks Sportbike Service
101 Weston Dr. suite-8
Dover,De 19904
(302)672-RACE

You can also email Steve directly: steve@speedwerks.com

As highlighted, this is a home market VJ23 imported directly from Japan. That means that this particular example is restricted in terms of power output. This affects any Japanese home market bike, as the government imposed power limitations in order to curb high-speed street riding. Suzuki did produce these models for export outside of Japan, and those bikes do not have the power restriction. Steve from Speedwerks notes that full power export models will have a black VIN plate riveted to the right side of the frame, just behind the neck, a non-restricted ECU, a modified airbox, a 240kms speedo, and a black cap on the rear master reservoir. If you are shopping for a full power model don't give up: Speedwerks has one available for restoration with the identical color scheme as today's home market example (contact Steve for details).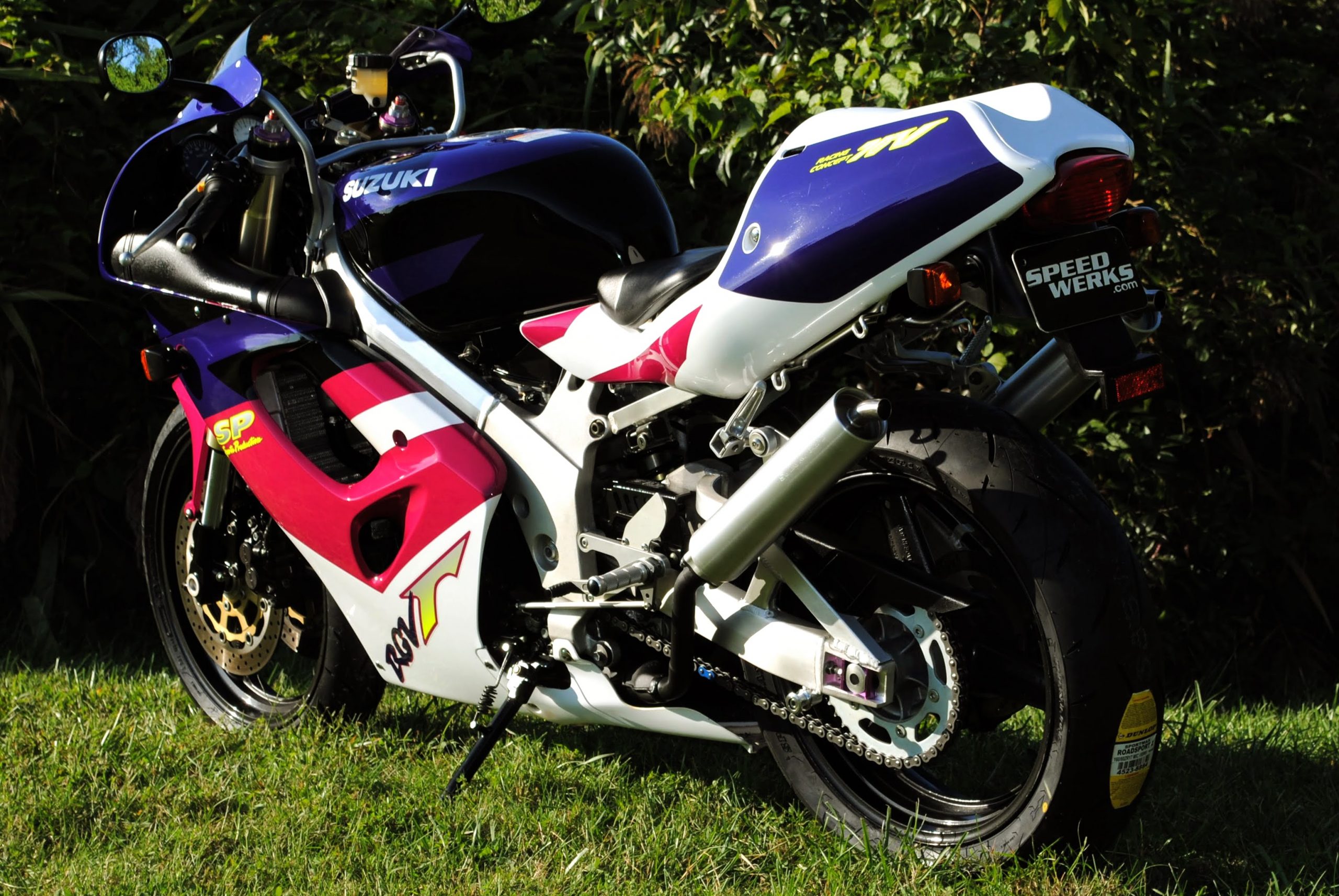 As with all the bikes we have seen come out of the Speedwerks shop – whether they are race bikes or really rare gray market examples such as this 1997 Suzuki RGV250 SP – this bike is immaculate. It has a wonderful back story as a one-owner ride, and the numerous pictures show what is perhaps the best of the VJ23 breed we have seen. As the last series produced by Suzuki, these are rare and sought after bikes. The SP configuration is the one you want, and with only 7,300-ish miles showing this one looks like it will bring joy to a new owner for many years to come. Did I mention that this is the LAST of the factory two strokes ever offered? How about electric start? The best by Suzuki presented by one of the best shops we know, Speedwerks is now offering this exquisite example of RGV250 SP VJ23 imported goodness for an asking price of $24,000 (includes deliver in the continental United States). Here is a link to all 100+ photos of this amazing machine. Contact Steve directly (steve@speedwerks.com) for more details. Good Luck, and thanks to Speedwerks for being such a long time supporter of this site!
MI