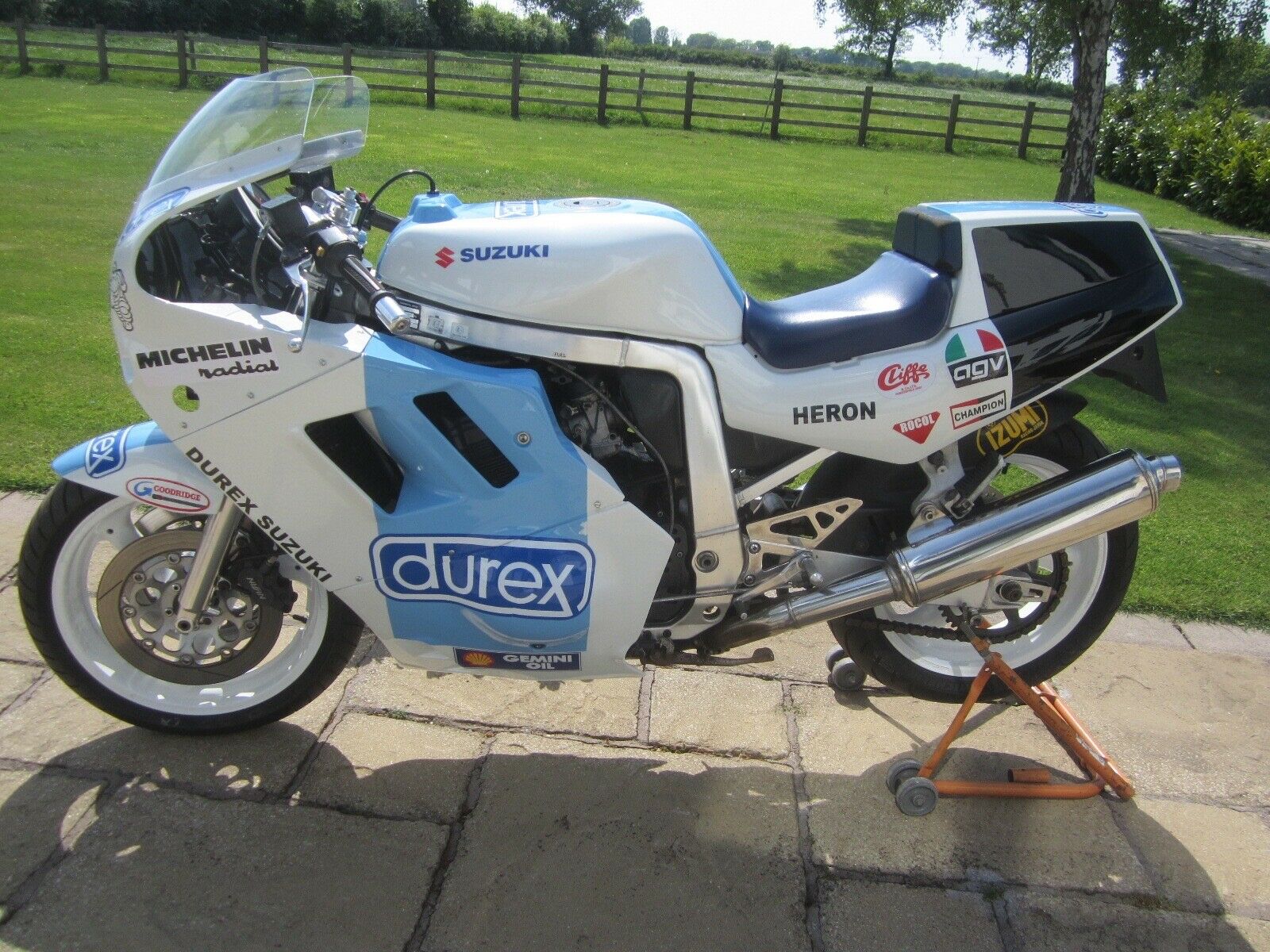 Well, it looks like Track Day Tuesday is an official hit. Thanks to all who have left us comments on track bike specific posts – we love to hear from you. And speaking of RSBFS readers, today's awesome Heron Suzuki Isle of Man TT racer came about thanks to Robert, who found it listed in the UK. Thanks for the forward!
Famed UK importer and successful privateer GP racing team Heron Suzuki is a fabled marque in motorcycling circles. Fiercely competitive and highly innovative, Heron Suzuki might be best known for their GP exploits (where as a privateer they created their own carbon fiber / honeycomb chassis for the RGB500 powerplants), with riders such as Kevin Schwantz, Niall MacKenzie, Mick Grant, Barry Sheene and Steve Parrish. But they did not limit themselves to GP racing, and were a powerhouse on the street circuit and TT racing popular in the UK, including the famed Isle of Man TT. Producing go-fast speed parts in addition to managing their own teams and bikes, Heron Suzuki is a well know and well respected name in a very dangerous game. Today's particular bike was a Jamie Whitham mount, having been raced at the Isle of Man.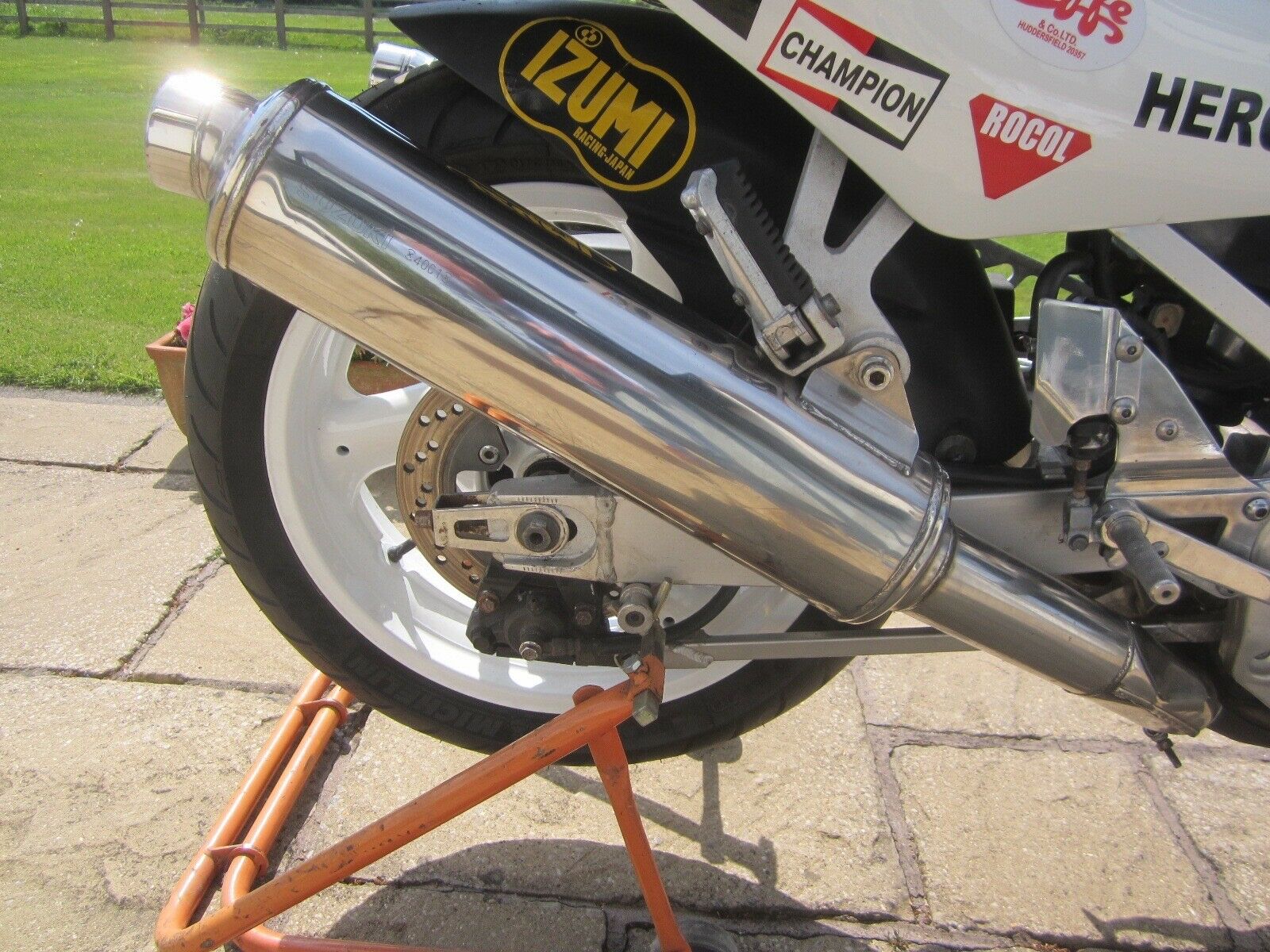 From the seller:
1989 Ex Jamie Whitham Durex Heron Suzuki GSXR 1100 This Historic Bike also comes with the Original Heron Suzuki GB V5 and the Original Team Jacket and signed Tee shirt as raced By James in Scarborough,Ireland,and ,Isle Of Man TT the team at the time run By Mick Grant, Large Video available on what's May take PX more details on my website: racing motorcycles.co.uk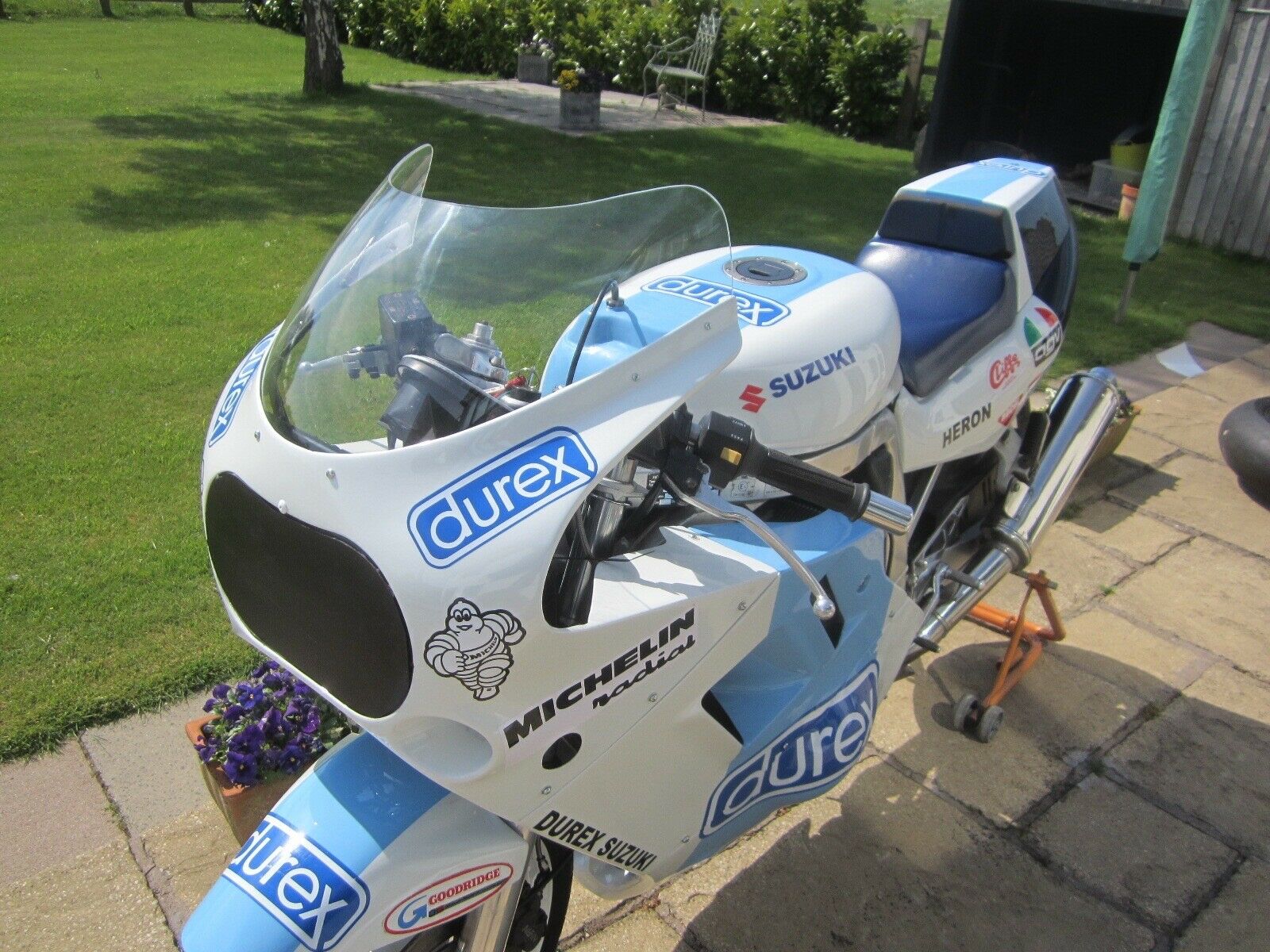 There is a little more information about this bike on the seller's website, including mention of a dyno sheet (128 HP and 73.28 ft lbs of torque for those who are interested in such things) and some build details (race carbs, titanium rods, modified cams and ported head). Additionally, this bike was clocked at 183 mph during the 1989 island run with pilot Jamie Whitham. And to come full circle with Heron Suzuki, the TT team was run by Mick Grant, one of the heroes who raced for Heron at the GP level. What amazing history!
As always it is very difficult to value race bikes. This one comes from a solid background of a known racing vendor, a known team manager and a known rider. The fact that this very bike has been ridden in anger on the island (and lived to tell about it) really sweetens the pot. Paperwork always helps here, and it would be interesting to see what documentation comes with the bike regarding current (or even previous) state of tune. The bike is currently located in Chichester, England. If you can live with the livery, Check out all of the details here. Good Luck!!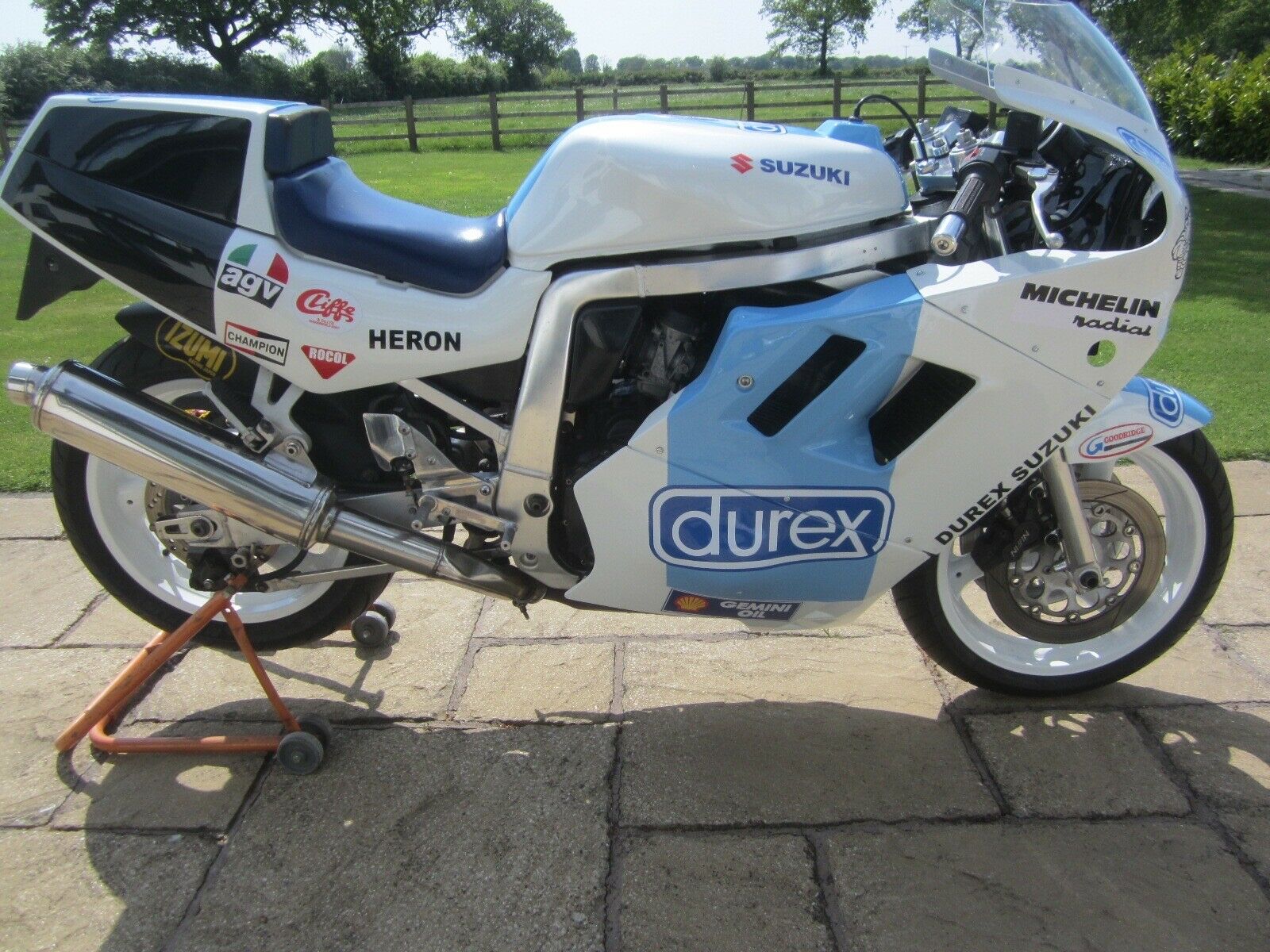 MI