Take a Ducati 916, sex it up with even racier bodywork and update the running gear, components, and motive power. What does that get you? The MV Agusta F4 1000R. Penned by the same talent that designed and developed the 916/996/998 model run for Ducati, the MV F4 is another Massimo Tamburini masterstroke. And while the master himself has left us, his gorgeous creations remain.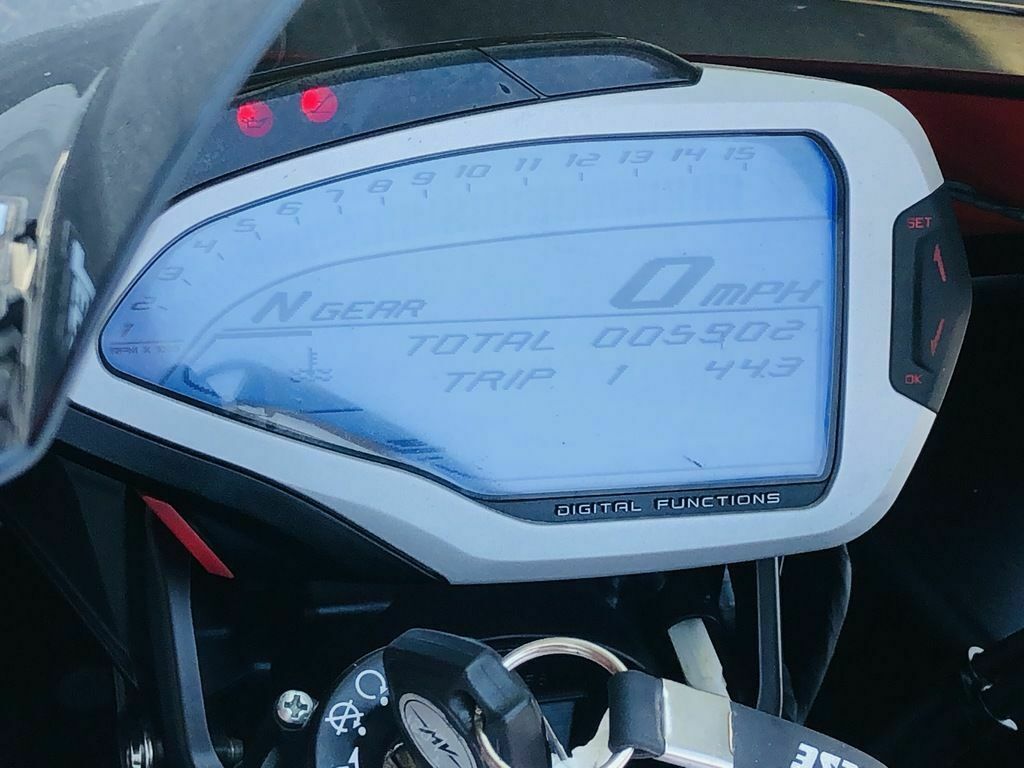 The launch of the F4 – originally a 750 – helped re-birth the MV Agusta brand back in 1999. The 1000cc models of the F4 line were not introduced into a ready market until 2005. Both the 750 and 1000 models were initially released as Limited Edition "Ago" models, honoring Giacomo Agostini. The standard version of the 1000cc F4 R was not released until 2007. But don't let that "standard" or "base" moniker fool you. Good for 166 HP when originally released, sources indicate a further 20 ponies eeked out of the 998cc mill by the 2010 model year. Pair that with the 423 pound dry weight and you have the makings for some of that you-might-go-to-jail-soon type of fun.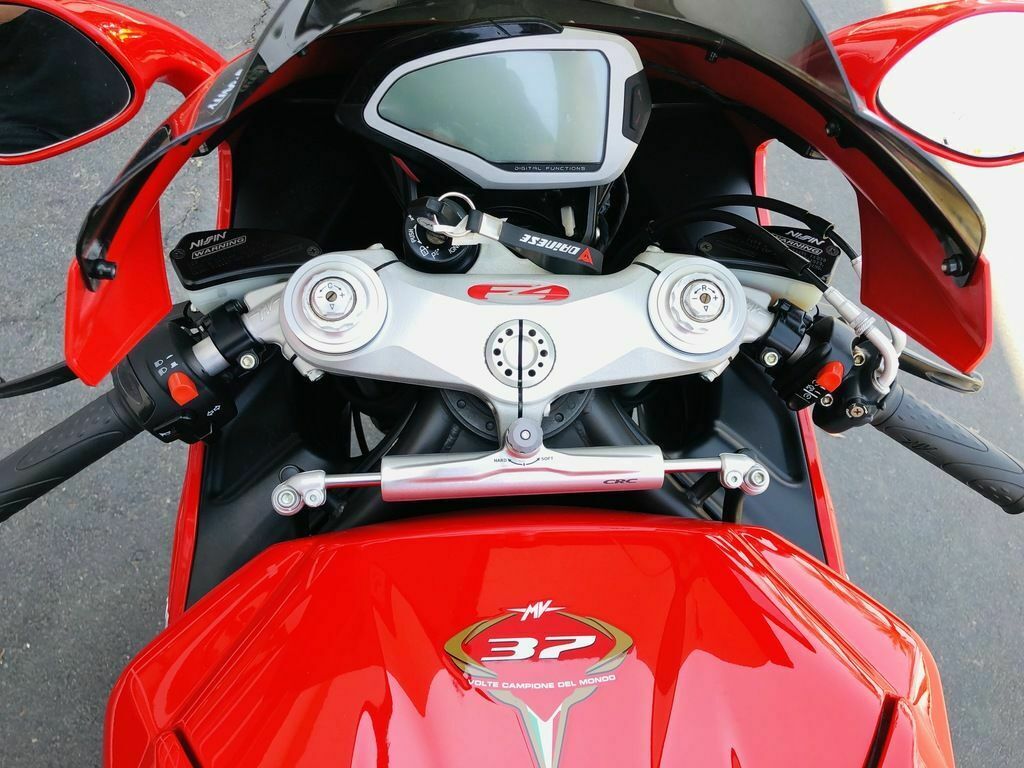 From the seller:
2010 MV Agusta F4 1000 R
Stock #:V001083
Exterior Color:RED / SILVER
Interior Color:RED / SILVER
Mileage:5,858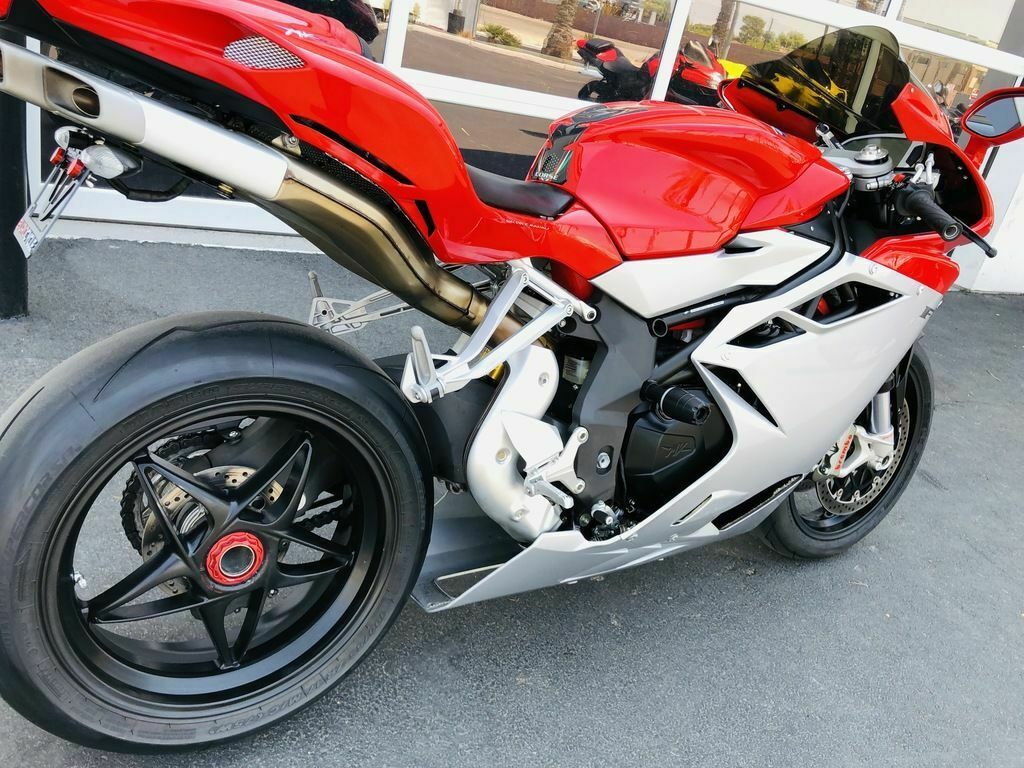 Such was the level of detail of MV Agusta that even the base level bikes enjoyed a high standard of components. The upside down Marzocchi fork is a full 50mm unit, and holds up the large 320mm disks and those gorgeous, radial mount Brembo calipers. Out back the single-sided swing arm is held up by a fully adjustable Sachs spring/damper unit, and is also adjustable for height. Fully electronic fuel injection with moveable air trumpets in the intake section help squeeze power from the inline four, which breathes through the often touted radial valve arrangement of four per cylinder. The exhaust system is a +2 over the original 916, shoving all four pipes under the seat in an organ pipe arrangement.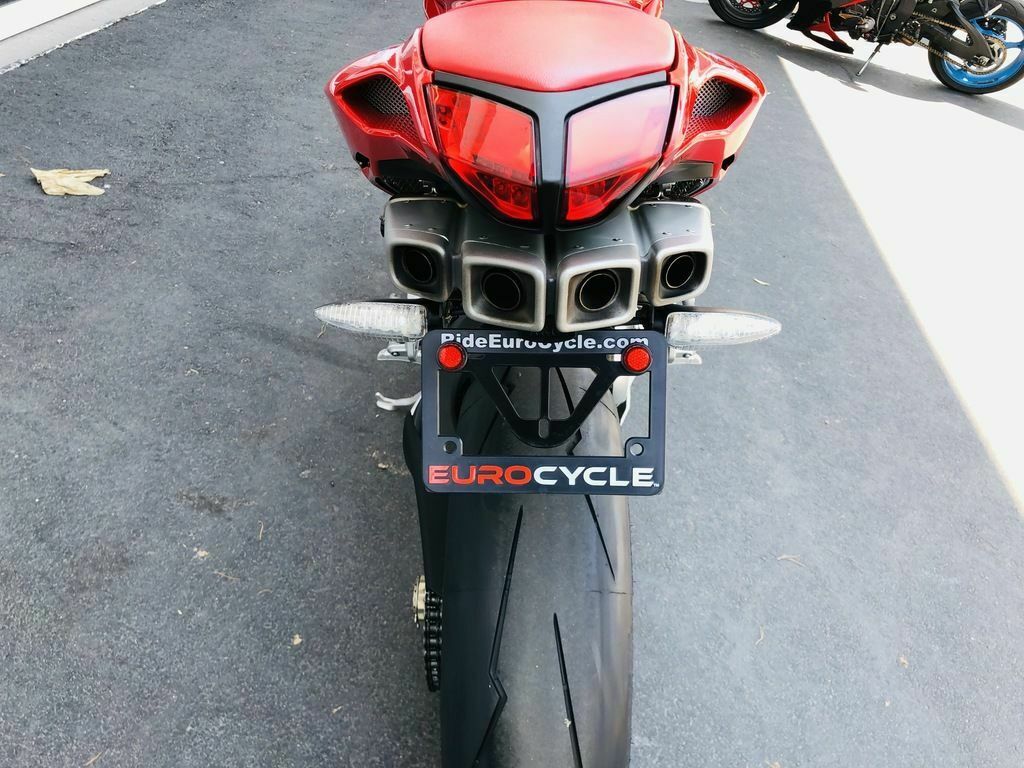 These reborn MV Agustas have always been priced at the premium end of the spectrum. They are also holding value relatively well. There are a LOT of different limited edition models and specs available, with collector pricing starting high and going up from there. With even the lowest spec F4 being very competitive with contemporary peers, the MV Agusta is a good choice for those who want to go fast and look great doing it. This example is listed as an F4 1000 R, but appears to me to be the later based model "F4." Non standard elements appear to be the added on frame sliders as well as a tail tidy of some sort. This particular low mileage example is located in Las Vegas. Take a trip, win some money at the tables, and then ride this bad boy home. Sounds like a great vacation plan! Check out all of the details here, and Good Luck!!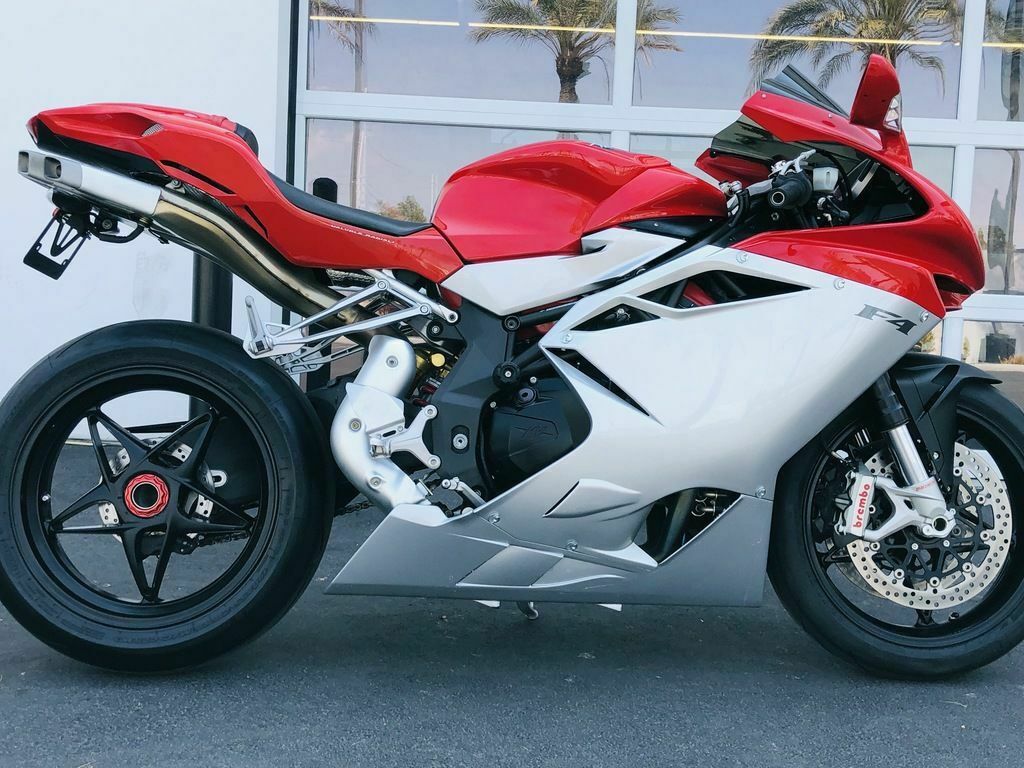 MI