Buell kept the Lightning name but introduced many welcome changes when the S1 was updated to X1 for 1999.  This Florida rider kept the earlier blue and orange paint scheme, and boasts recent tires and valve maintenance.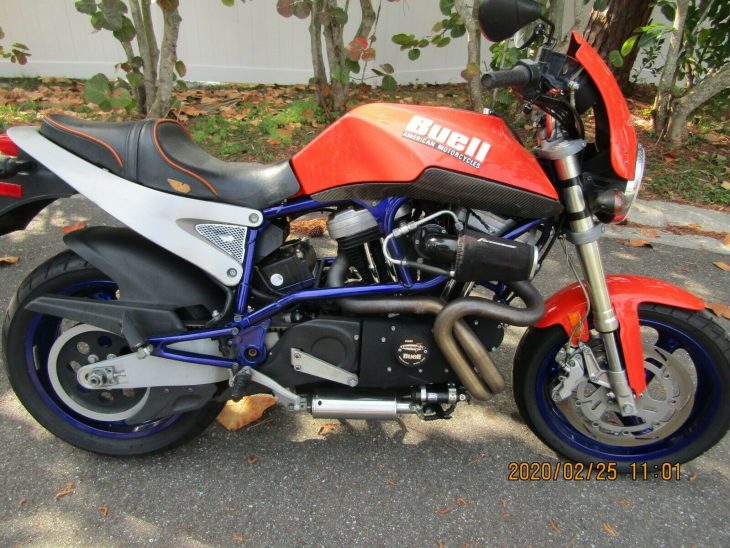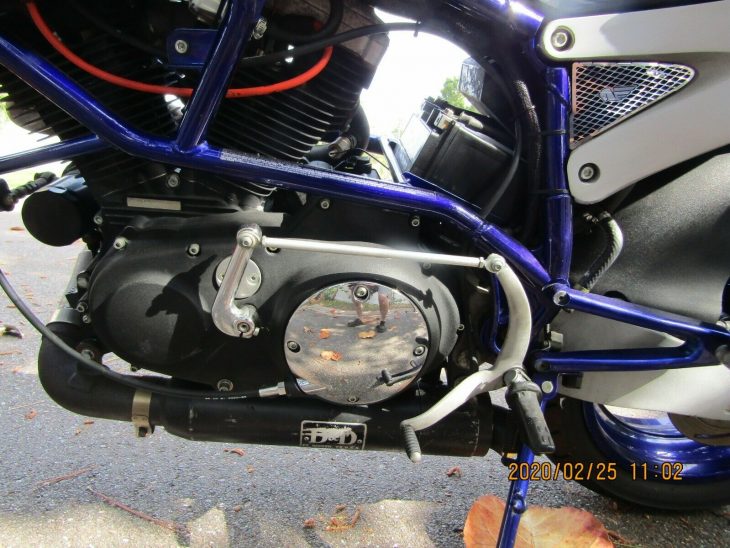 Buell kept a lot of the good things about the S1, especially the 1203cc V-twin, now with Thunderstorm heads which made 88 hp.  The bent tubing frame was retained, and the trademark Buell components like the oversized "zero torque load" front brake, uni-planar engine mounts, and underslung pull shock.  The sculptural exhaust heading to the centralized muffler remained part of the visual statement.  New for the X1 was a brushed aluminum subframe supporting a more generous seat, nicer Showa dampers and an engine scoop to hide some of the mechanicals.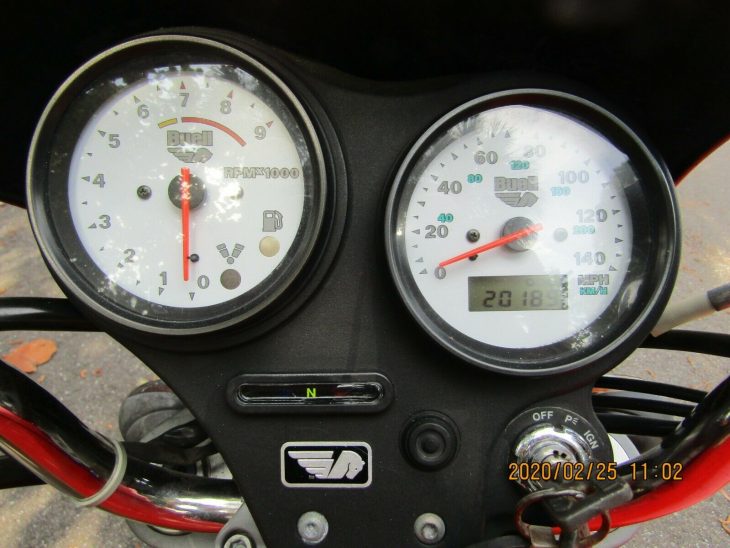 Offered by a private owner, this X1 looks very good for its 20,400 miles, with a quite stock appearance.  The seller seems to have tried to lighten the look with a smaller air filter and removing the belly pan.  A D&D muffler is hiding down there, and the stepped Corbin looks to be wider all around.  Comments from the eBay auction:
2000 X1 that I have owned for several years and is in very nice condition.  I am not going to go on and on about, you need any info please email and I will tell you all about it, it needs nothing, has brand new less than 100 miles on tires, has new top end and you will not find a cleaner x1. This is all factory the way it came out of show room except for exhaust, levers and air cleaner. Also comes with chin fairing that can be seen in photo, chin fairing does have some chips in the paint.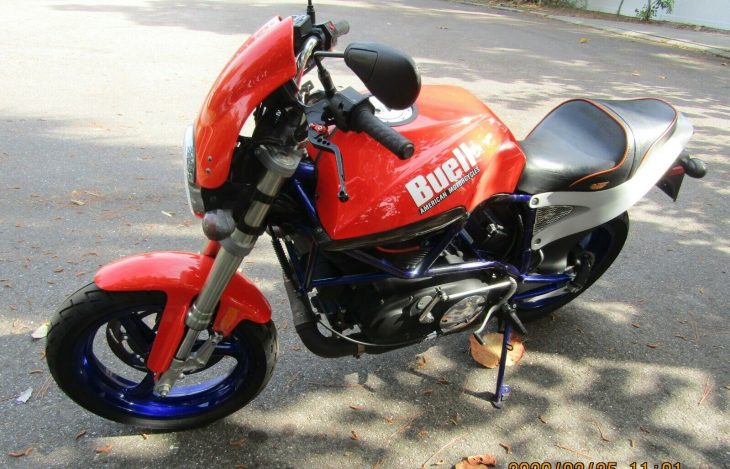 Like the S1 before it, the X1 was the back-to-basics machine in Buell's line-up, with the advanced suspension and brake components to cope with the monster torque.  As Buell was becoming more Harley-ized, production engineering and build quality were improving as well.  Though an X1 from a collector's hallway might be nicer, it seems like a lot of bike is packed into the buy-it-now, along with the lack of damage and recent maintenance.
-donn