BMW tempered their ultimate flat twin with showy build quality and engineering developed over darn near ninety years ( at the time ).  Like a lot of the HP2's we've seen, this example has low miles, unassailable condition, and a collector's buy-it-now.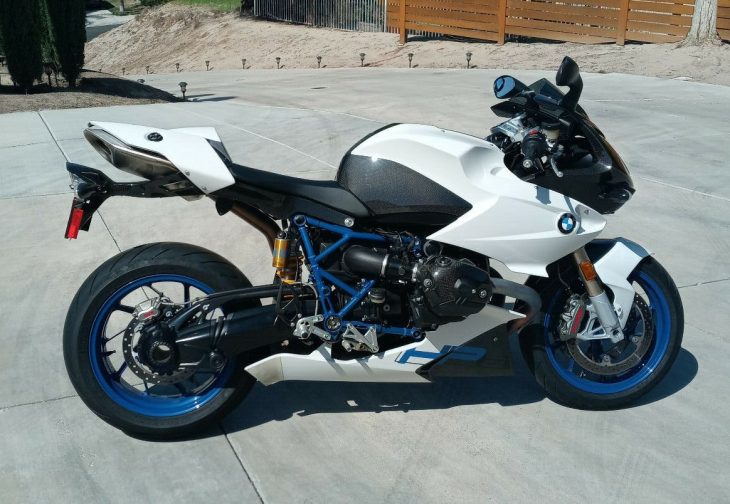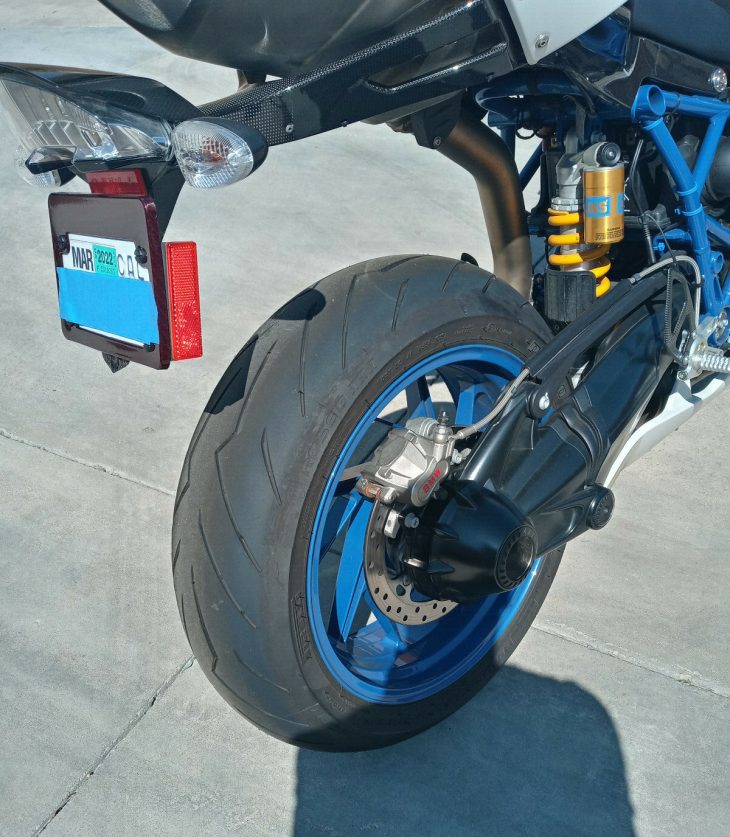 Starting with a new cylinder head design, four valves per cylinder and 130 hp, the HP2 even raised the powerplant in the chassis to provide more lean-ability.  The all stainless exhaust rumbles underneath in the carbon lowers, and exits under the integral carbon seat subframe.  Although dry weight stayed under 400 lbs., there's room for a load of tech with factory speed-shifter, lap logging LCD dash, and multi-mode ABS.  Componentry wouldn't be left behind with Öhlins dampers, forged wheels, Brembo monobloc brakes, and full carbon fairings.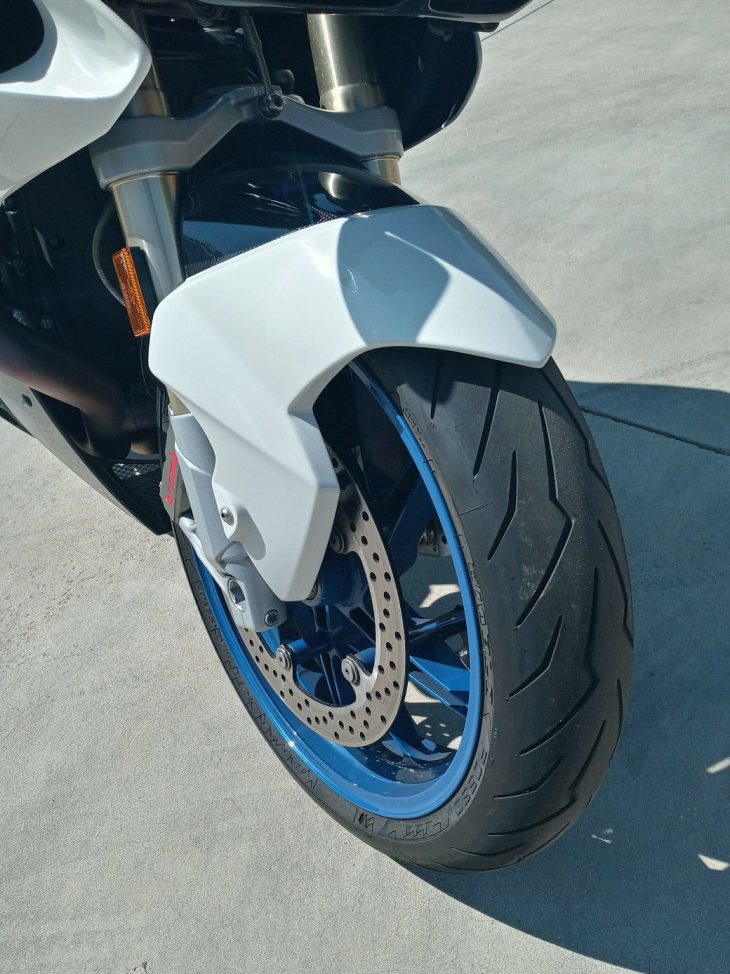 Not the slickest presentation in the auction, but additional pictures and history can be requested.  New brake pads are puzzling but not seeing anything untoward, and just a few notes in the eBay listing –
2008 BMW HP2 Sport mint condition
CA bike
New tires
New oil and filter
New brake pads
Solid 9.5 out of 10 bike
4,897 miles
Comes with custom inner fleece bike cover
Occupying a special moment in BMW history, the HP2's sporty aspirations for a boxer haven't yet been eclipsed.  Blue and white-clad managers saw the writing on the pit wall, and focused racing developments on the S1000RR.  Privateers have tweaked their own HP2's, adding slipper clutches and raising the ride height even more.  But like this one, most are un-modified, look excellent, and are just waiting for the right owner to get out more.
-donn