Today's SportClassic was originally presented as a Paul Smart, but the owner withdrew the listing for a few edits.  As such, it's a few years newer than a 2006 Limited Edition, with the dual spark engine and factory fairing but in a classy all black livery.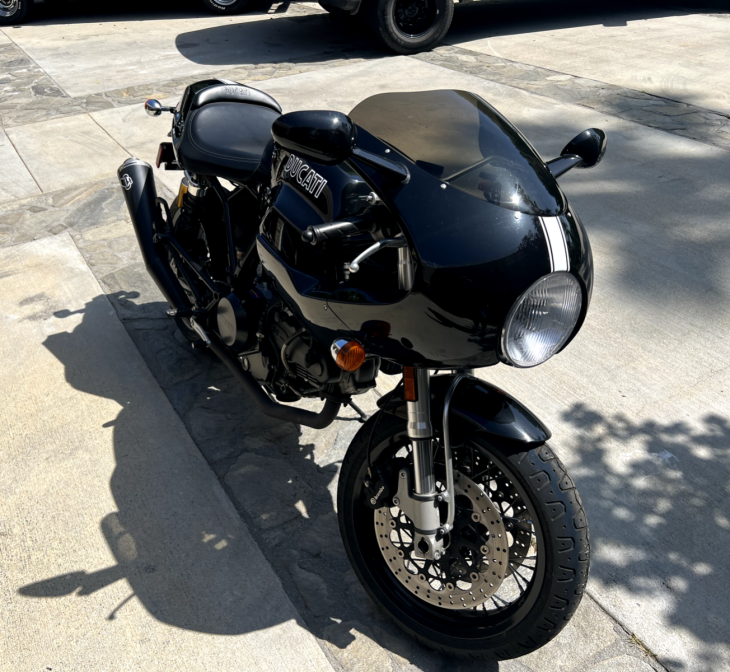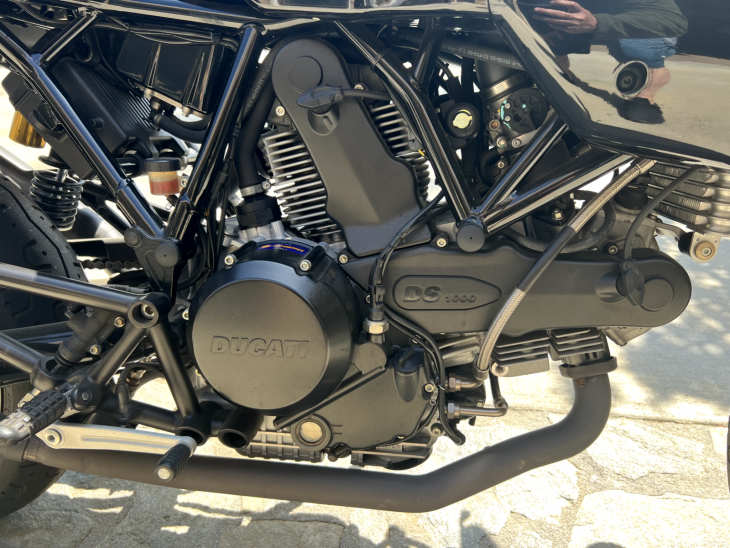 The Sport 1000S oozes retro coolness, but from a thoroughly modern set of mechanicals.  The 992cc air cooled engine is dual-plugged and boasts a torquey 91 hp.  With no lowers, the engine bay is open for inspection and designers fit it all in with style.  Forks and brakes are beefy and capable, and dual rear suspension and exhausts are a change from the original SC1000, but look vintage except for the remote reservoirs.  Spoked alloy rims carry the retro theme, and the hideaway pillion is at least a contingency plan.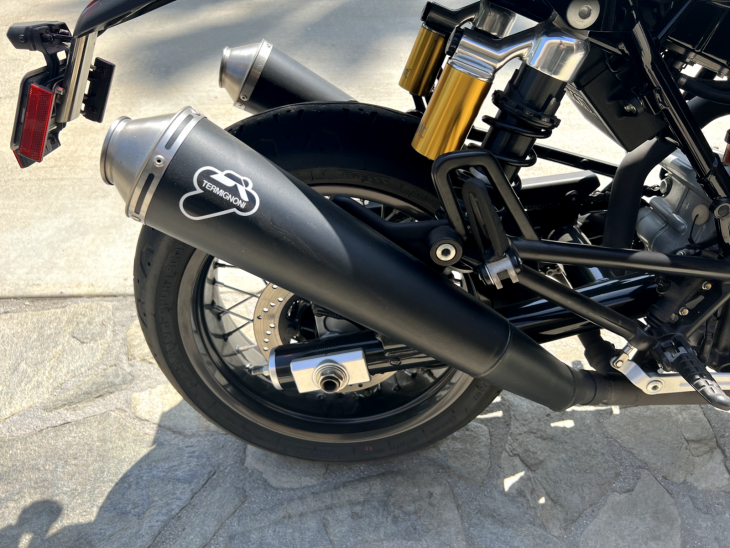 Closing in on a couple of years worth of miles, this Sport 1000S has had a some short rides and avoided all hazards but a zipper pull scratch or two.  Color matched Termi's and rims look great and a black bike looks good a little longer than a black car.  Not much else in the mod department.  Comments from the eBay auction –
Very rare black and white model. Low mileage at 4,832. New tires. New Battery. Shaded wind visor. Aftermarket Termignoni pipes. Sound is of course… glorious. Engine itself has not been molested and is in original condition. Same with electronics, taillights. This bike is basically a time capsule. I've had the honor of owning this machine for about 7 years now. I put a couple of hundred miles on it and kept it on display in workshop. Small scratch in the paint on the tank and mirrors from leathers. See pictures. Great canyon bike. I've enjoyed it very much but must make room in the workshop. Babied it too much anyway.
SportClassics preach a back-to-basics motorbike gospel, and there's really not much room for extra stuff, might require a backpack for a longer day trip.  The starting bid is toward the top of the range but downright reasonable compared to a PS1000LE.  This example looks ready for some more miles and maybe a well chosen farkle or two.
-donn