Though unlikely to win any races but a mileage contest, Moto Morini's 350 V-twin is still a lightweight 6-speed exotic.  Coming out of Texas, this low-mileage example looks original and excellent.
Morini made a foray into mid-sized motorbikes in the early 1970's, and developed the compact 72-degree pushrod twin with the innovative Heron cylinder head, which made a righteous 35 hp.  The chassis was quite conventional  with Marzocchi forks and shocks, but boasted six forward speeds and staggered 16- and 17-inch wheels.  Appropriately-sized triple disk brakes and cast alloy wheels completed the running gear, and bodywork included a headlight fairing and engine spoiler, with side covers that flowed the line from tank to seat fairing.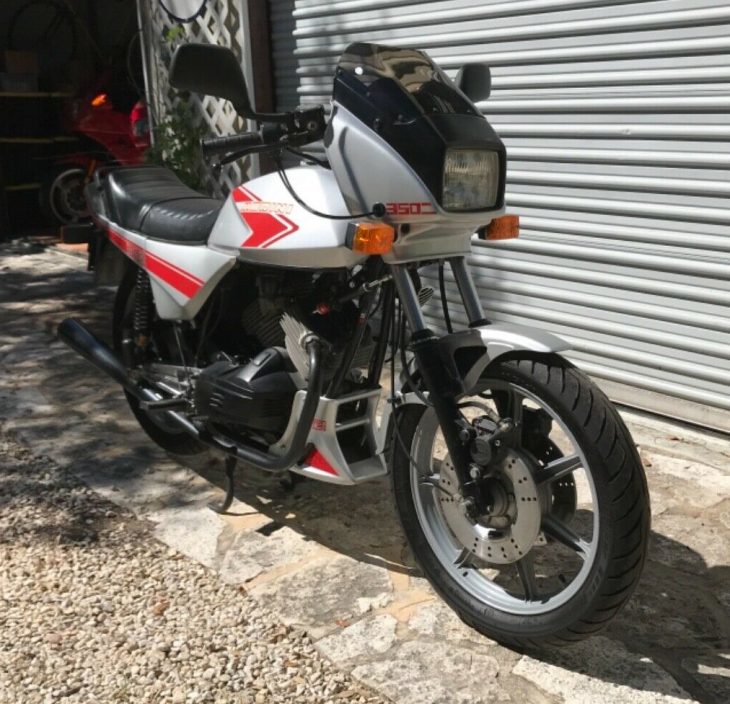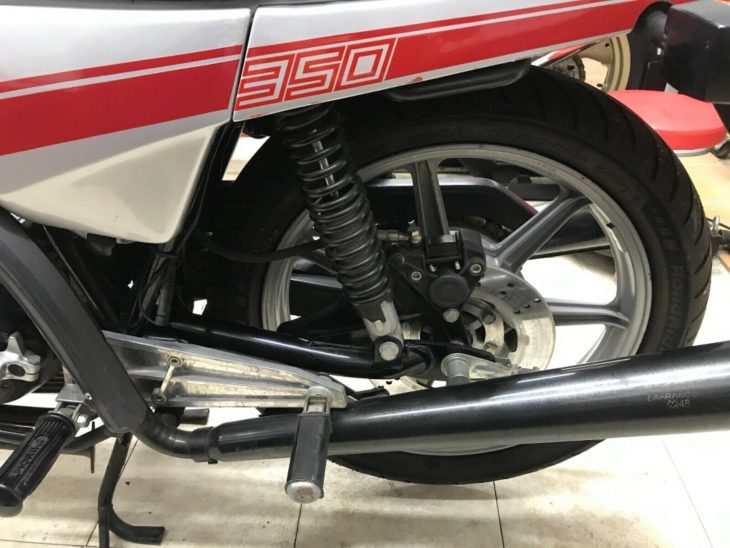 Seeming to be for sale by the owner, this K2 shows no damage and just over 8,000 miles.  Very little crazing on the bare aluminum parts, and what look to be recent footpeg pads and grips.  Notes from the eBay auction:
Purchased by current owner in 2013. Bike has a clean Texas title.

Bike is very original apart from cam drive belt, tires and battery.

Bike has some minor chips. No actual dents or damage to any bodywork or exhaust.

Starts immediately and idles readily.

Bike is ready to ride.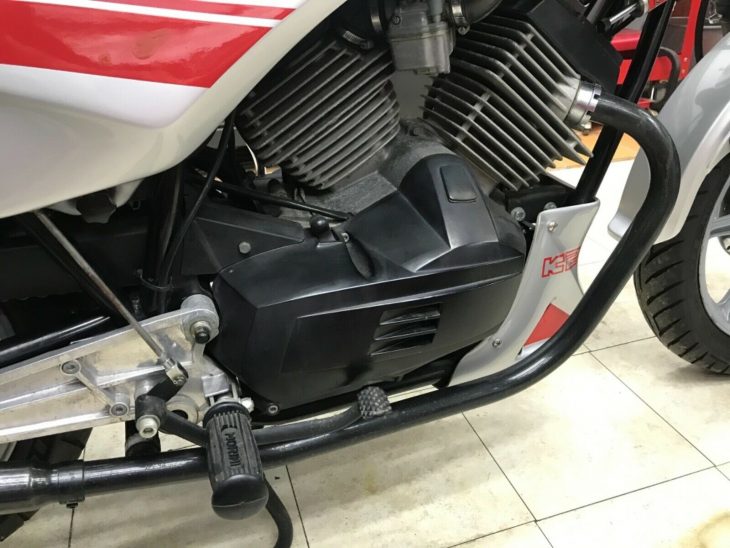 Moto Morini has a surprisingly storied competition history, with a four cylinder 250cc 1963 World Championship runner-up and a certain Giacomo Agostini who started out on their 175cc racer.  The K2 and its 500cc stablemate are from a more Euro-centric time, before the usual late 20th century difficulties.  After a 2005 revival and recent sale to a Chinese firm, Morini's website shows the unusual combination of e-bikes and 1200cc twins.  The small V-twins weren't a bargain when new, but now are looking like a nice deal for an Italian bantam-weight.  Quite a few bidders are engaged with almost three days left to run !
-donn