Revitalized in the early 2000's, Bimota and their sadly late designer Sergio Robbiano presented the DB6R Delirio, powered by Ducati's latest 1100cc air-cooled engine.  This Long Island example has barely been ridden and looks basically new.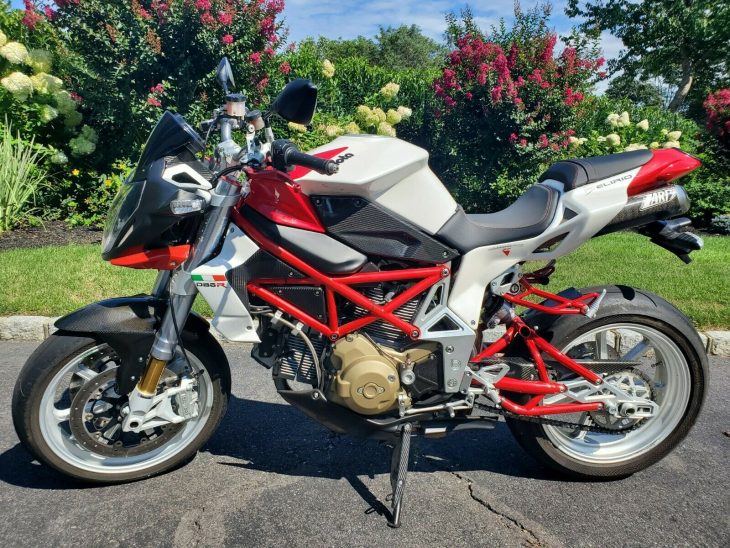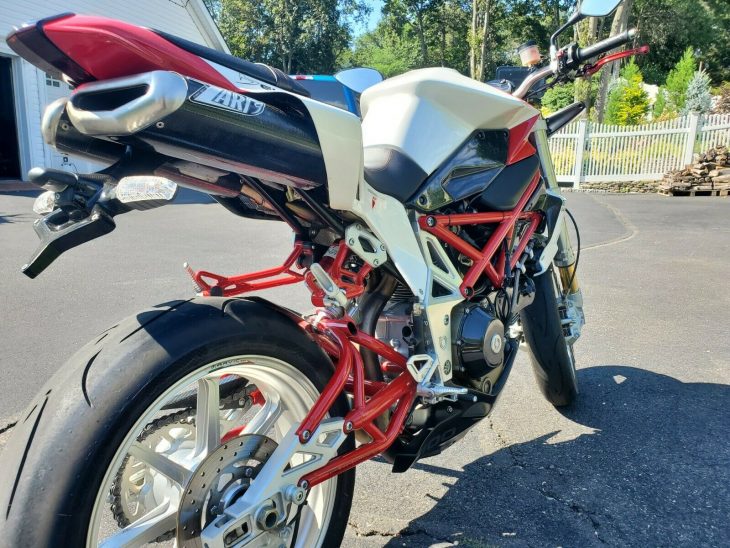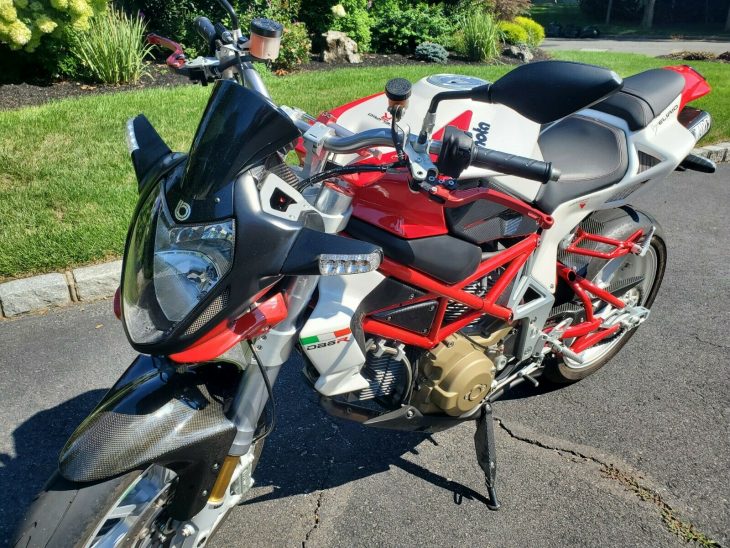 Even Bimota was compelled to produce an all around naked sport, but the mixed chassis of trellis and billet connectors puts a fine edge on the concept.  Ducati's injected dual-spark twin pumps 95 hp through the factory slipper clutch, and the stepped seat will hold you in for 160 mph.  Superbike-sized Öhlins and Brembo components are found front and rear, and carbon fiber mudguards cover the natural-finished Marvic wheels.  The complex array of mostly carbon side covers and fairing pieces don't push the riding weight over 370 lbs.
Just enough information in this auction to make one want more, but what's here appears clean and without a scratch.  The Delirio came with a modern canister exhaust but the Zard update is a sportier-looking replacement.  From the eBay auction:
This bike is in perfect condition in every way with only 2,040 miles.  It has a carbon fiber Zard exhaust installed by Bimota dealer at time of original purchase.  This may not be factual, but I was told that only approximately 6 of these bikes were imported into the US directly by the Bimota importer, making this a truly collectible and rare bike.
Robbiano started at Ducati, drawing Tamburini's ideas for the 916, and was taken early from the middle of a successful design career which was always about two wheels.  As intended, the DB6R made a splash in Milan, and the production bike had great reviews.  Seemingly undamaged in many years of under-use, the bidding on this Delirio starts at just half of the list price.  For a fan of the brand or a design buff, a quick change of belts, tires, and liquids will give this Bimota a new lease on life.
-donn