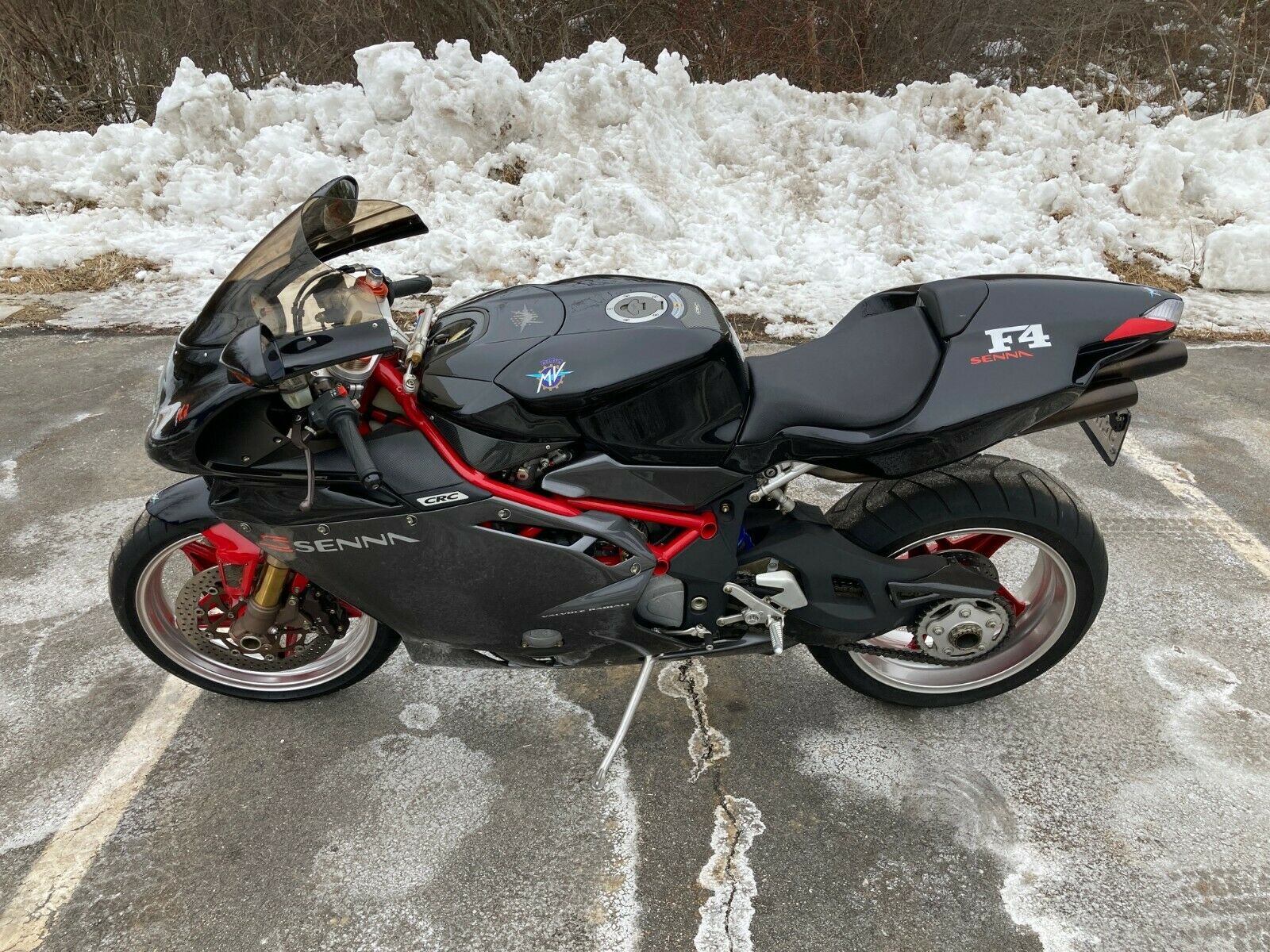 The name Ayrton Senna evokes some crazy raw F1 emotion. Arguably the greatest F1 driver of the modern era (uh, Schumacher and Hamilton excepted), Senna was in his day the highest paid driver and an international superstar. He parlayed some of that wealth and fame – not to mention his close personal relationship with motorcycle magnate Claudio Castiglioni known for the rebirth of Ducati and MV Agusta – to create a funding opportunity for his charity foundation looking after impoverished children in his native Brazil. Senna was a huge motorcycle enthusiast, and lent his name to Senna tribute models for both Ducati and MV Agusta. Today's bike is a 2002 model MV Agusta Senna F4, based on the very successful re-launch of the MV Agusta brand.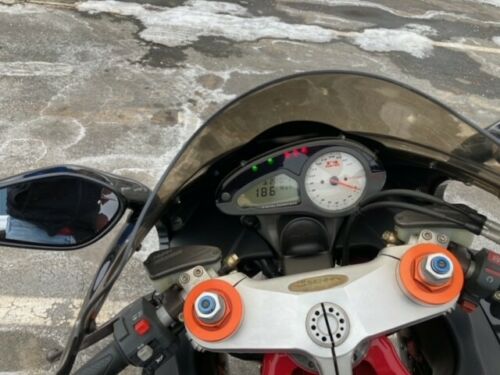 The F4 hit the press in 1998 as a 1999 model. Displacing 750cc (749.5cc to be exact) and sporting some novel engineering in the heads and intake runners (courtesy of Ferrari F1 involvement), the original engine developed 126 HP and was utilized in the Oro, the S, the 1+1 two-seater, and the Neiman Marcus Edition. It was not until 2002 that the EVO 2 spec engine was introduced – itself a product of a delayed SPR project – bumping power up to 137 HP, but at a lower redline. The Senna model was based on the EVO 2 spec, but was further blueprinted to allow for the full use of revs and then some: all the way to nearly 14,000 RPM. Festooned with the usual carbon fiber farkles, the black/gray/red Senna livery and unique number tag on the headstock, the Senna 750 was limited to 300 units worldwide.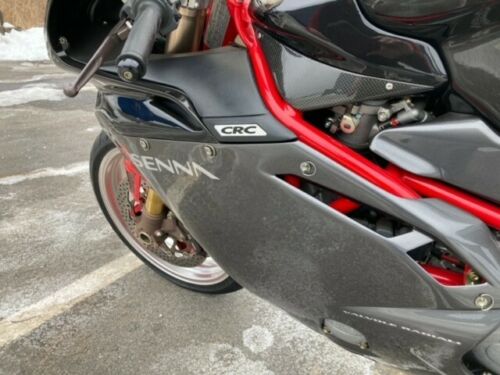 From the seller:
2002 MV Agusta Senna in excellent condition. Number 218 of 300 made. Very rare. Clean NH title. Sold new by Fast -by- Ferrarci. Has Ferrarci risers, aftermarket LED tail light and rear fender eliminator, I have all parts removed as well as the accessories that came with the bike. (sport exhaust, sport chip, extra sprockets, factory cover) Runs and drives excellent, 3403 miles. I just have too much stuff!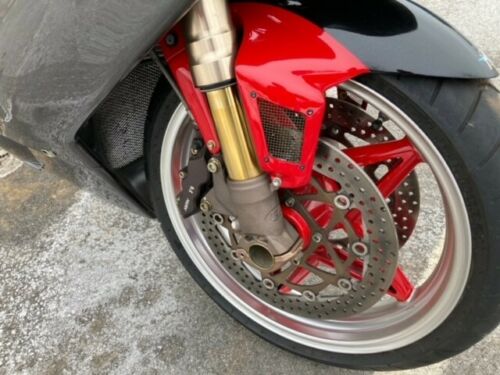 In current markets Senna Editions are star-power bikes that come with exclusivity and some level of cachet. Originally conceived to be a funding vehicle for charity, today these are rare and collectible models worthy of note. We have seen several Senna models on these pages – both from Ducati and MV Agusta – and they always bring with them a stronger market than the base level bikes on which they were created. Such is the case with this model today.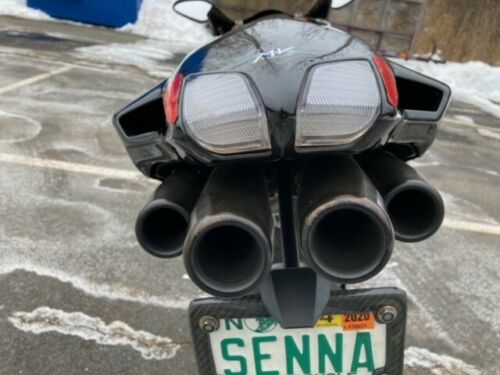 Showing less than 3,500 miles and with some owner mods (original pieces reportedly come with the bike), this particular example looks clean from the photos provided. The red wheels highlight the single-sided swingarm stance, and the mods to the rear bodywork really show off the organ pipe shotgun exhaust. There are a number of watchers on this one, but nobody is piling onto the $7,000 USD opening ask. That is bargain money for a Senna Edition of any brand, however it remains to be seen where the reserve is set. There are a fair number of days remaining, so we may see some action on this one yet. Check out all of the details here. For those of you in more temperate climes, I believe that white stuff is known as snow/ice. Stay warm, stay safe, and Good Luck!!
MI