Thought I might've covered this 90's gem back in 2020 – here – but beside the requisite purple and the same garage background, this Fireblade is quite a bit nicer, and pretty spendy to boot.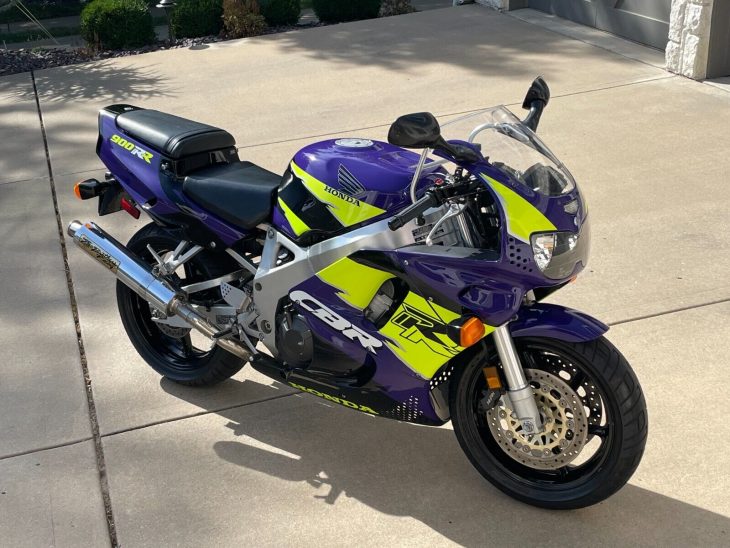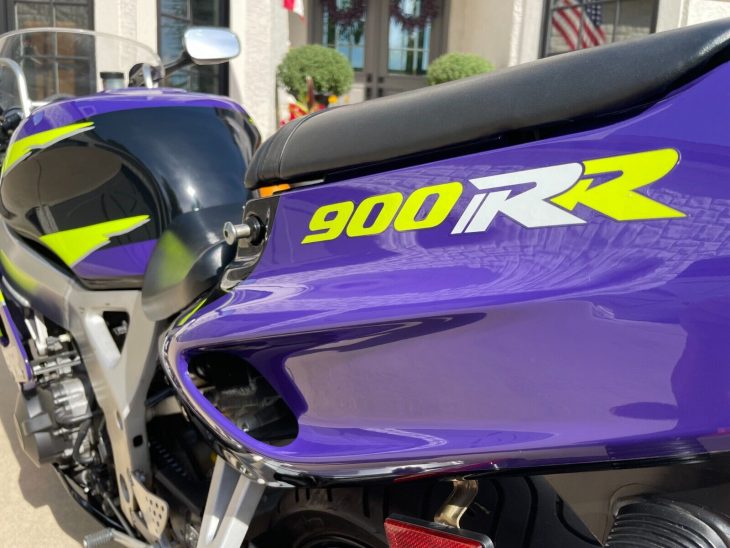 Just the RSBFS contributors have written so much about the CBR900RR over the years that new observations are hard to come by.  The model has entered legend territory, helped by supersport weight which made its almost open class power more usable.  1995 was a second generation Fireblade, with the 893cc engine but improved shift mechanism, some new alloy parts to save weight, and added suspension adjustments.  Speed holes in the fairings remained, but the dual sealed beams gave way to fox-eye reflector headlights.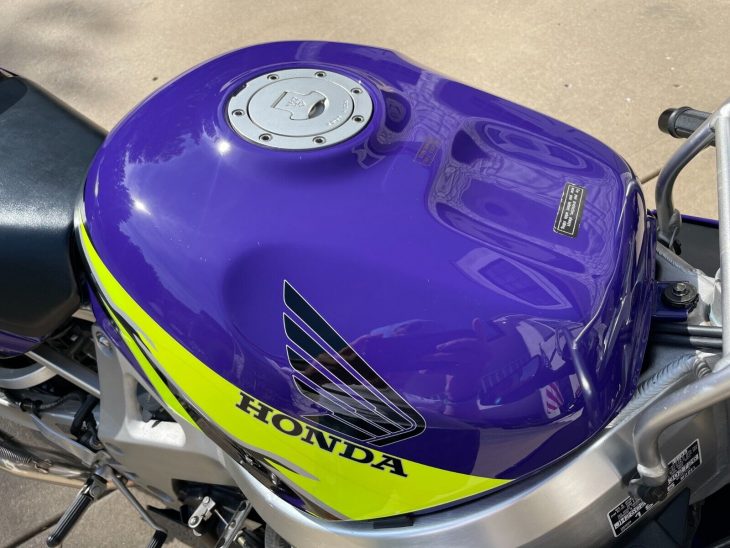 Clearly from a careful collector, this Fireblade is almost more notable for what it still has, like factory signals and rear fender, though its lack of the usual faux pas is surprising.  Not sure how the clutch and alternator covers could get abraded with no other evident damage, but they are the widest part of this compact package.  Notes from the eBay auction –
This is a rare bike regarding mileage and condition. It's not perfect, but it's one of the nicest I've ever had in my collection and fires right up. 

Picking this bike apart, here's what I see. A scuff on the crankcase and stator cover (replaceable / still in stock), a scratch on the right side of the tank under the clearcoat on the decal, you can't feel it. Overall, she's in amazing condition and in one of the most beautiful color schemes ever put on these bikes.
The only non-original part that I'm aware of is the 2 Brothers full exhaust, which sounds awesome and everyone has tried getting from me. It sounds amazing. Other than the exhaust, it checks all the boxes for collectors and most are going to want the 2 Brothers. I do have the original pipe (great shape) without the headers that I will send with the bike.
And hardly off idle, the Two Brothers muffler does have a nice sound in the cold start – video -.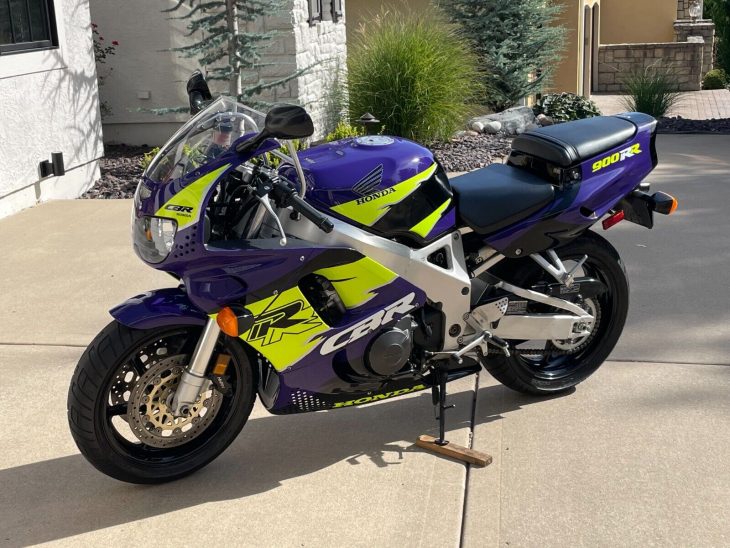 Those more modern headlights won't attract the attention or cubic bucks of a first year Fireblade, but this is a great year and almost perfect example in period technicolor.  The ask wouldn't have raised an eyebrow last year and still looks worth it.
-donn