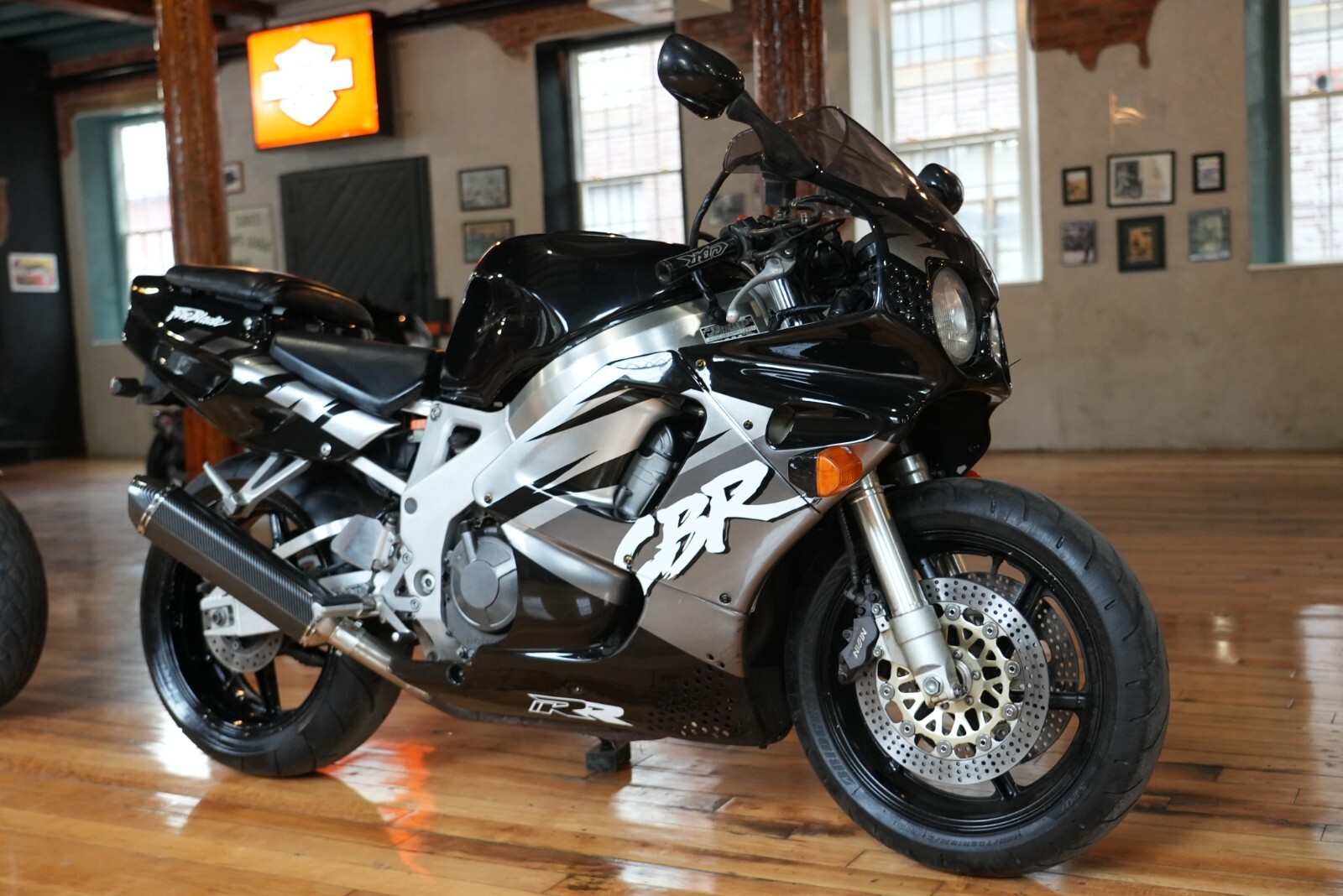 A purveyor in the classic motorcycle scene, Ken Kaplan is back again with a bike that has surged in popularity amongst collectors. When the Blade burst on the scene in 1992 it stunned the market as it had similar power to the higher displacement offerings but weighed much less. Coming in roughly 30-35 lbs below the competition, the Blade redefined how a sportbike should handle and people took note. Honda had put all the right ingredients together for this platform and they continued to refine it over the years to make the Fireblade what it is today. While the field is much more even now Honda and the 900RR absolutely dominated the scene throughout the 1990s.
As mentioned in the listing, this Blade isn't perfect. It seems to have sat for a number of years and needs some work to bring it back to it's former glory. It does run and seems cosmetically sound so there's certainly a path to finish line on this one.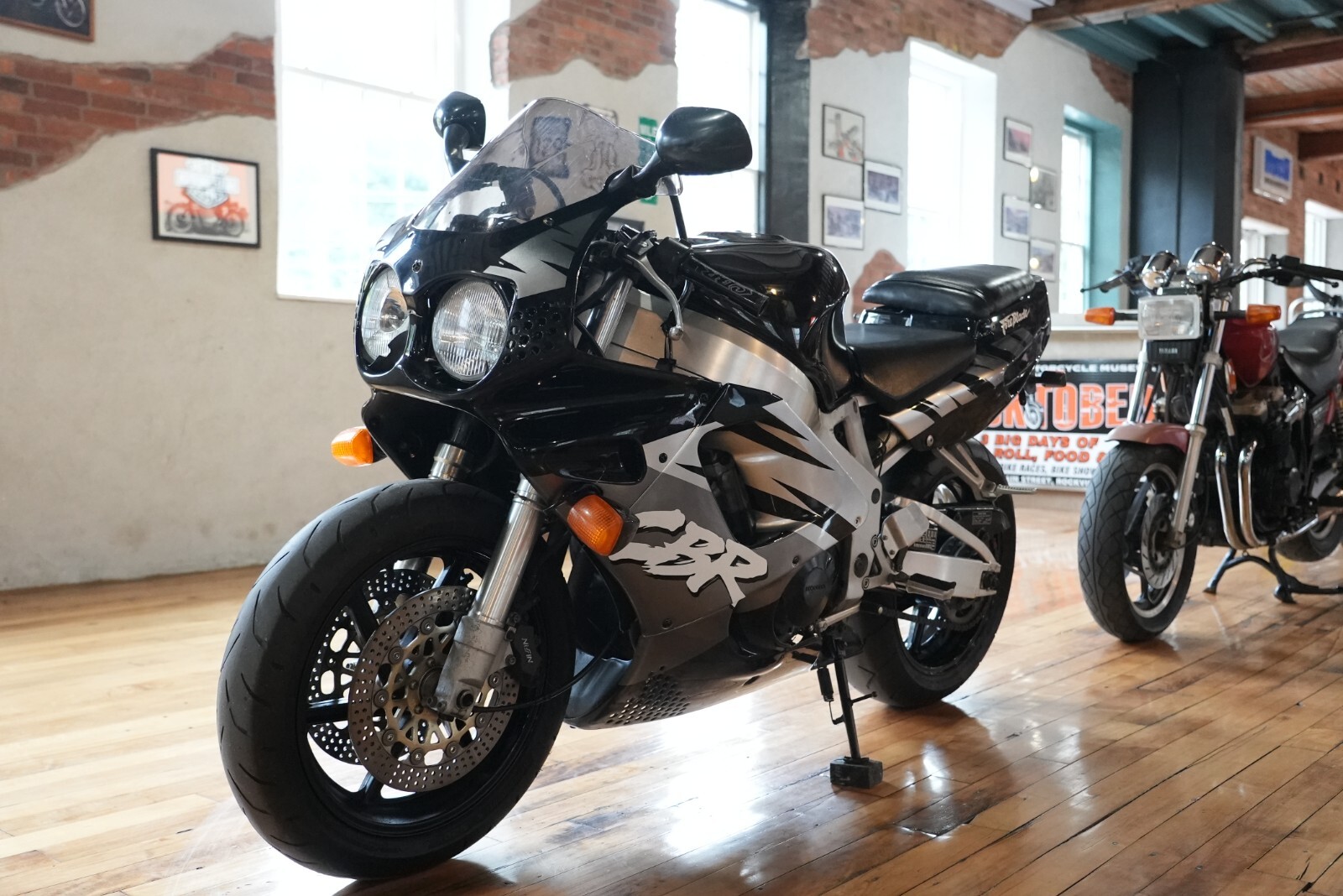 Using a stroked out 750cc, Honda was able to extract 124 hp and 65 lb/ft of torque which really seemed to strike a chord with both track and street riders. For track riders the lack of power compared to the liter + bikes was masked by the faster corner speeds. Street riders seemed to love the broad power band that allowed for stoplight antics. One of the least desirable (but no less fun) handling characteristics of the Blade was the twitchy front end but that trait likely was amplified since the riders were coming off 500 lbs bikes that had no problem holding a line.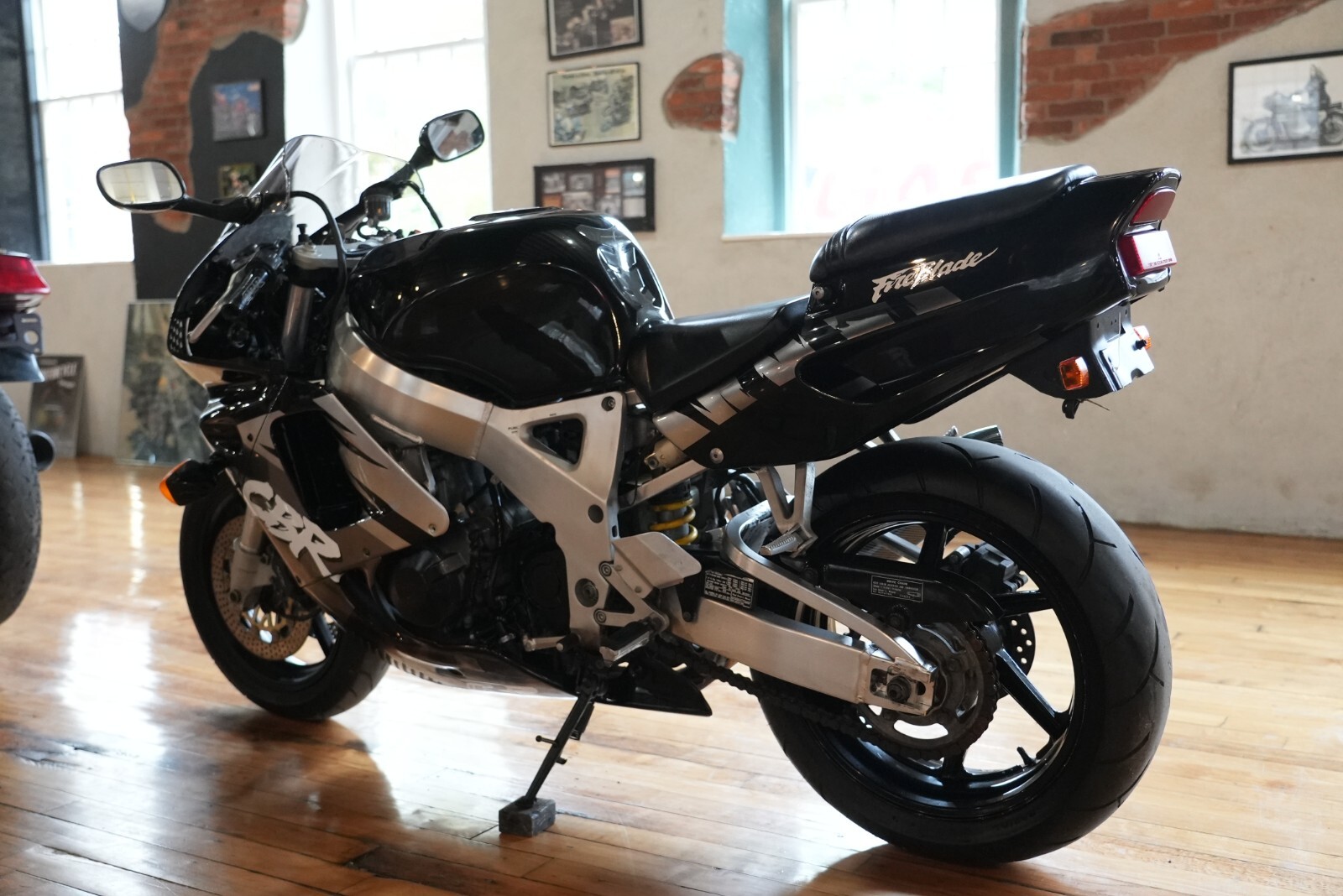 Black and silver is certainly not the most desirable colors as clearly proven by auction results but the fairings seem to be original and in good shape. There were far too many 900RRs that got dressed in Chinese plastic and paraded through the highways late at night so we should be grateful we have an original here.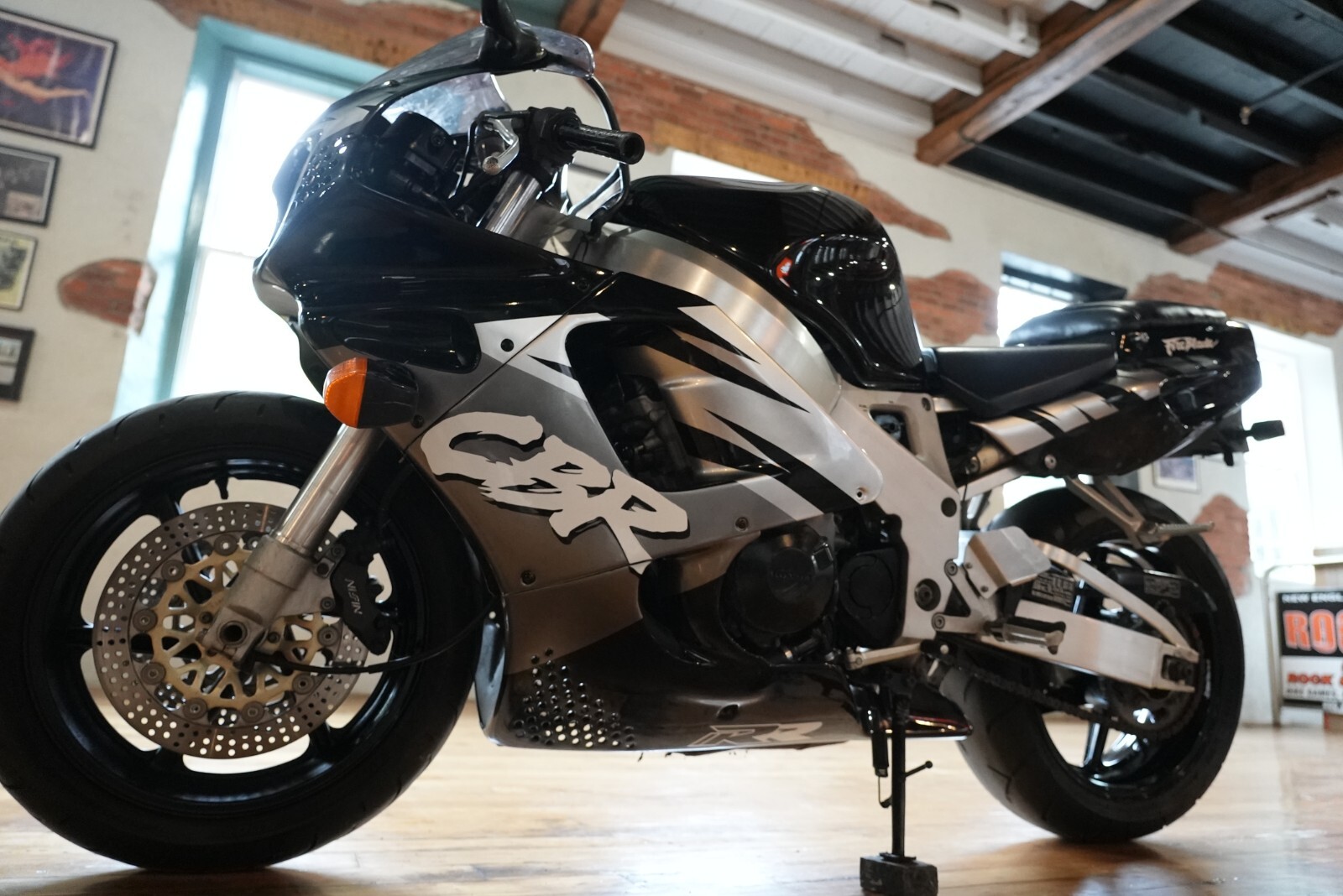 From the seller:
-1994 Honda CBR900RR Fireblade

-First year of an Iconic Superbike that set a New Standard

-A Rare Classic

-Mostly Complete and Runs But Needs Work

-Has Exhaust Leak and Needs Carbs Cleaned

-Highly Desireable & Collectible Model

-160MPH Top Speed!

-Sold As-Is
The selling dealer does a walkthrough of the bike where they discuss all the issues and overall condition. One of the good things about buying from these guys is you'll have a decent idea of what you are getting and more importantly some sort of recourse shall you need it.
Considering the miles, color, and condition this certainly won't bring the values we generally associate with Fireblades today. This could be a good opportunity for the mechanics to have a collectible on the "cheap". There have been 6 bids up to $630 at the time of writing. Good luck!
Thanks for reading!
-Norm