One of the most storied motorcycle brands in history is sadly no longer represented in the market. That means if you are interested in an Italian legend, the used market is the only way to go. For it is only on the used market can you find a classic beast such as this 900 SEI. This is a watershed, world-beater design, as Benelli was the first to bring a production six cylinder model to market with the 750cc variant. Let's dive in!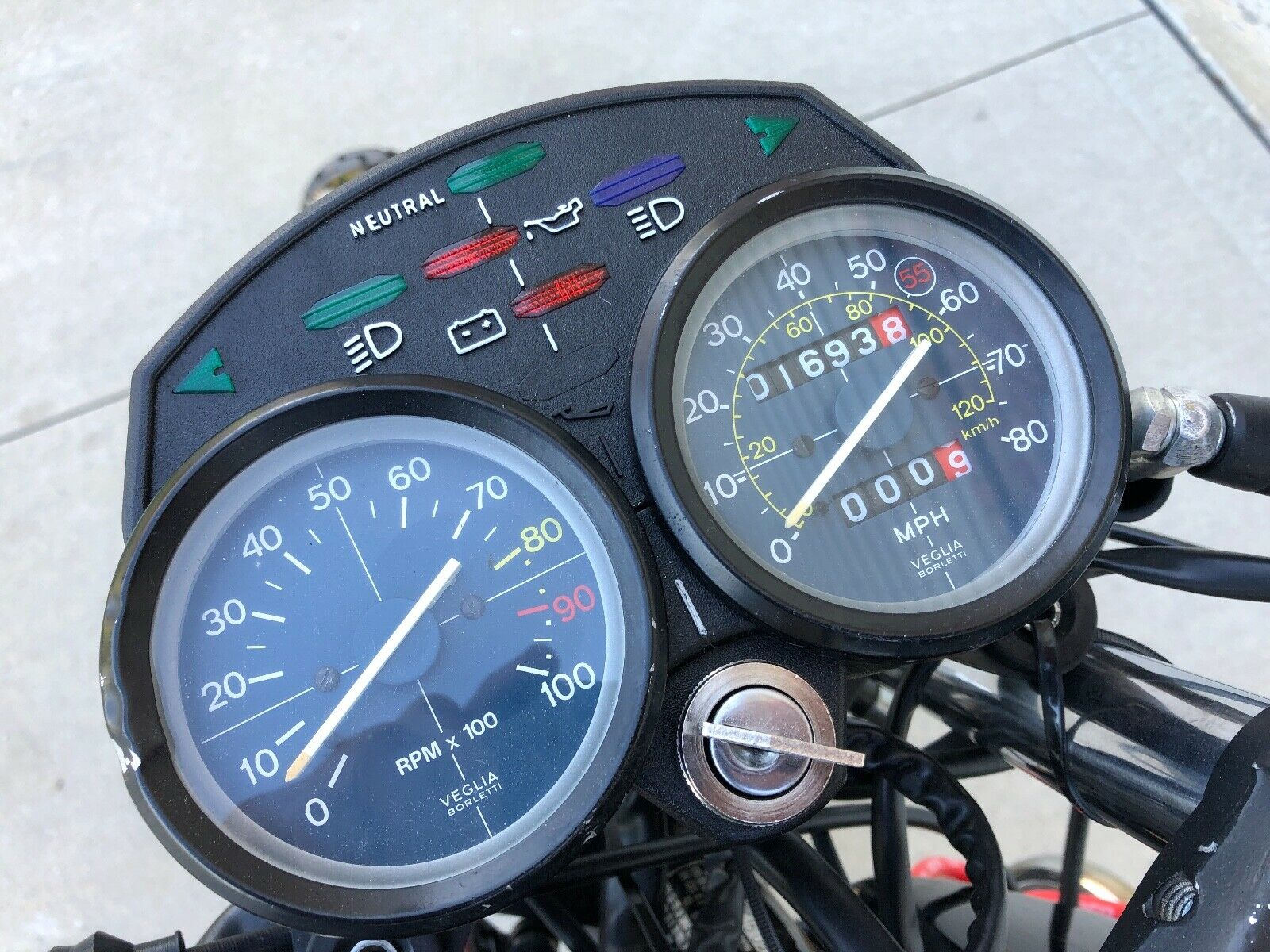 It is no secret that the SEI owes a great deal to the engineering brilliance of Soichiro Honda. For it was the CB500 four cylinder that was the foundation for the SEI, and the original 750cc model introduced in 1973 was simply a Honda CB500 with a pair of additional cylinders added on. The later bikes – such as today's 1982 model – were punched out to 900cc, but kept the same basic arrangement. Automotive engineering giant Alejandro de Tomaso drove the project, and the original styling was provided by well-known coachbuilder Ghia. By relocating the bits Honda left handing off of the end of the crankshaft to behind the motor, de Tomaso was able to keep the big six relatively narrow; this is a trend that continues in motorcycle design to this day.
From the seller:
1982 Benelli 900SEI

> run, ride and stop
> new tires, brakes and master cylinders rebuild with new pistons and seals, new wheels bearings, battery, chrome covers and a lot more
> need few touches and finishing
> all parts are available (see photos)
This particular SEI is a bit of an outlier for RSBFS as it is more of a project than a stone-stock standard. That being said, it looks to be quite the beast. The seller has included a pair of videos of the bike in question here as well:
There is little doubt that the rarity of the model overall, the storied history of the manufacturer and the strong, continued collector interest in exotics will continue to drive the price of the SEI. Today's seller is asking $16,500 for this project bike, a price that is lower than most of the clean SEI examples we have seen over the last couple of years. With the global pandemic showing no signs of abating and with winter coming, now is the perfect time to bring home something that might need a little finishing school. Perhaps this beauty has your name on it already. Check it out here, good luck, and stay safe!!
MI