'Tis the season for Guzzi here on RSBFS, and I couldn't be happier. In general these are nostalgic way-back machines, using large displacement and low RPM to provide motivation to a long-wheelbase platform. The whole package is a lot heavier and a lot less sporty than more contemporary motorcycles, but in the day these were relatively fearsome machines with true street and track creds. Today these are also eminently collectible.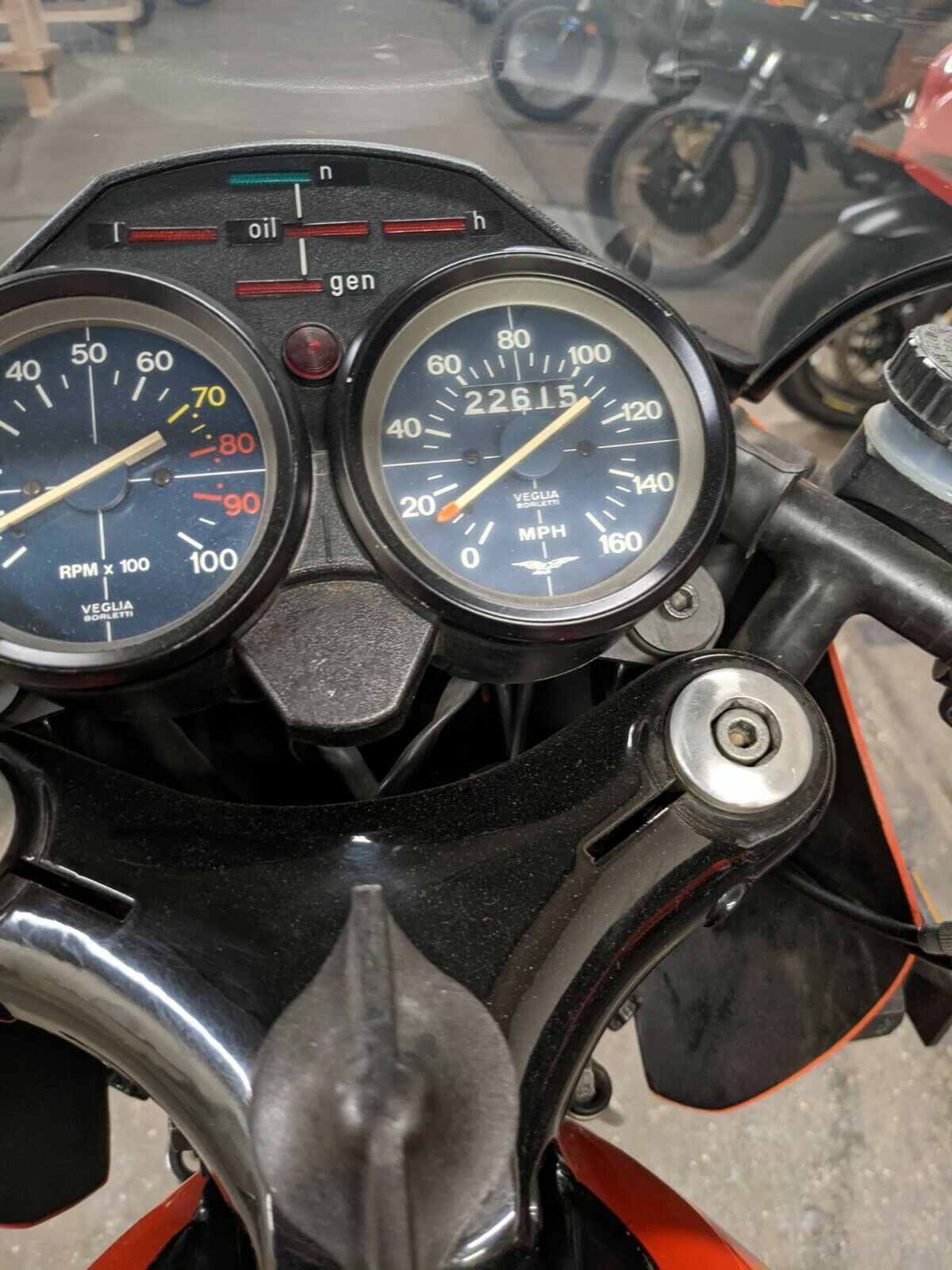 The Le Mans came into existence during the DeTomaso years (of Pantera fame – the car not the band), and represented a new, sporty and stylish direction for the brand. All the classic Guzzi elements were already there, but they needed shaping to create one of the most iconic motorcycles in modern history. Retaining the traverse 90 degree V-twin cylinder arrangement bored out to 850cc and paired with a longitudinal crank plus shaft drive, Guzzi was taking it to the likes of BMW and their R90S – who just so happen to have won the 1976 AMA Superbike class in America with Reg Pridmore aboard. And while the Le Mans was a popular bike for racers, it was also a huge success in the showroom, spanning multiple variants and lasting through the latter half of the 1990s.
From the seller:
1978 Lemans 1 – excellent 22,615 miles.
original seat
original shocks
complete tool kit
original paint (except for fairing)
newer gel battery
complete service
everything works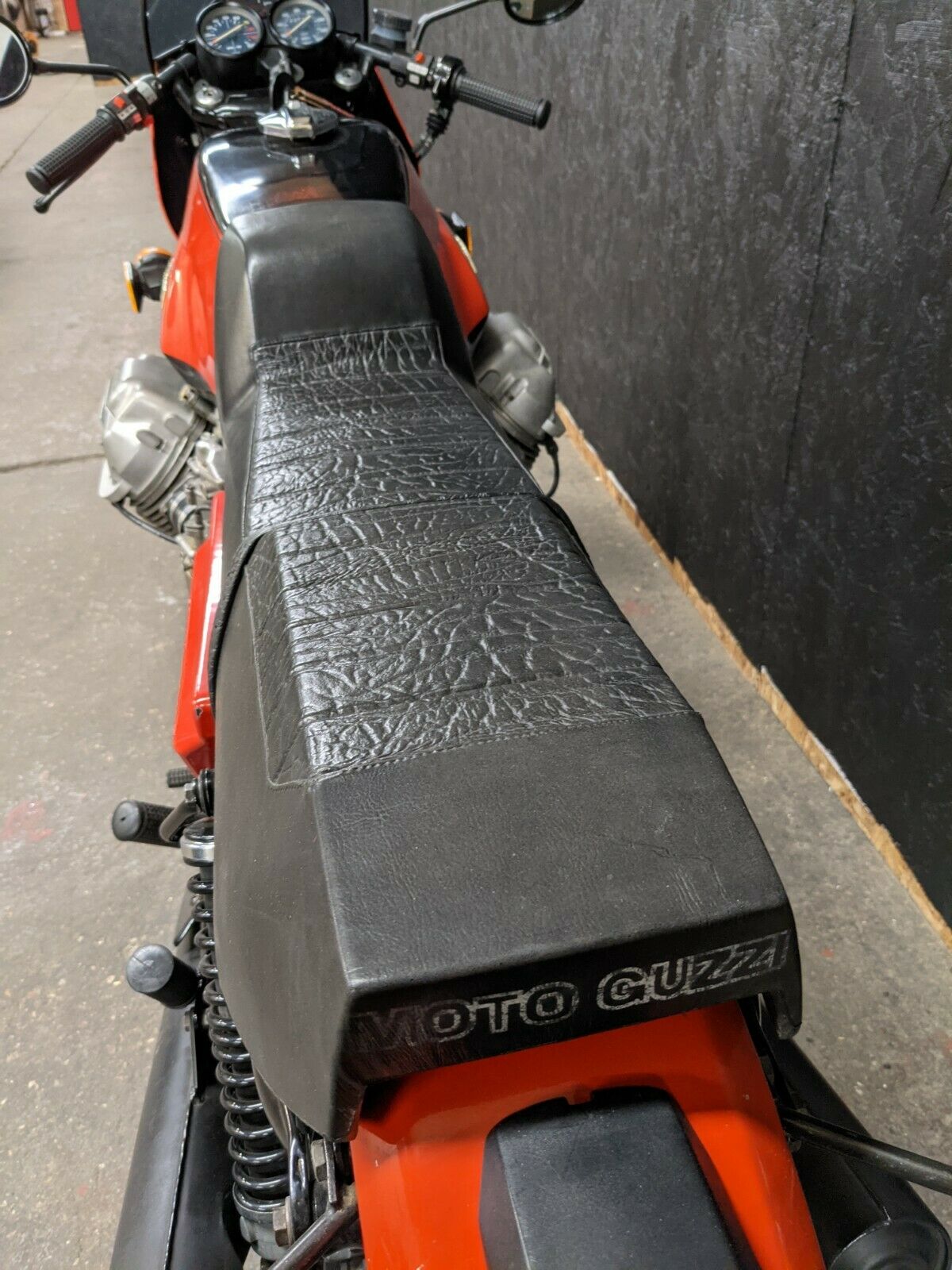 In today's world, there is very little here that represents a sport bike. Not the weight, not the long wheelbase, not the tiny disk brakes, not the paltry 71 HP, and not the skinny tires on 18″ wheels. But put in context of the cataclysmal technology revolution that was the 1980s, this simple and solid, hewn-from-solid-rock feeling motorcycle was confidence inspiring and reliable. By today's dollars, these Mark I bikes appear to be a pretty good investment. And with 22k on the odometer, this is an investment that you can ride and enjoy without fear that a few extra miles will detract from future value.
This particular Moto Guzzi Le Mans is a Series II version of the Mark I bike. The original 1976 models can be identified by the round taillight, and represent only the first couple of thousand bikes. After that we see the square lights in the rear as shown by this 1978 model. These also had upgraded headlights to meet American standards, as well as the funky side reflectors. Today's example can be found in New York, and is listed for $18,500. It has lots of original patina, and does not appear to be a rapidly-restored and flipped model. Of course you are looking at an unrestored 42 year old motorcycle, so expect some character lines. You can check it all out here. Happy Holidays, stay safe, and good luck!!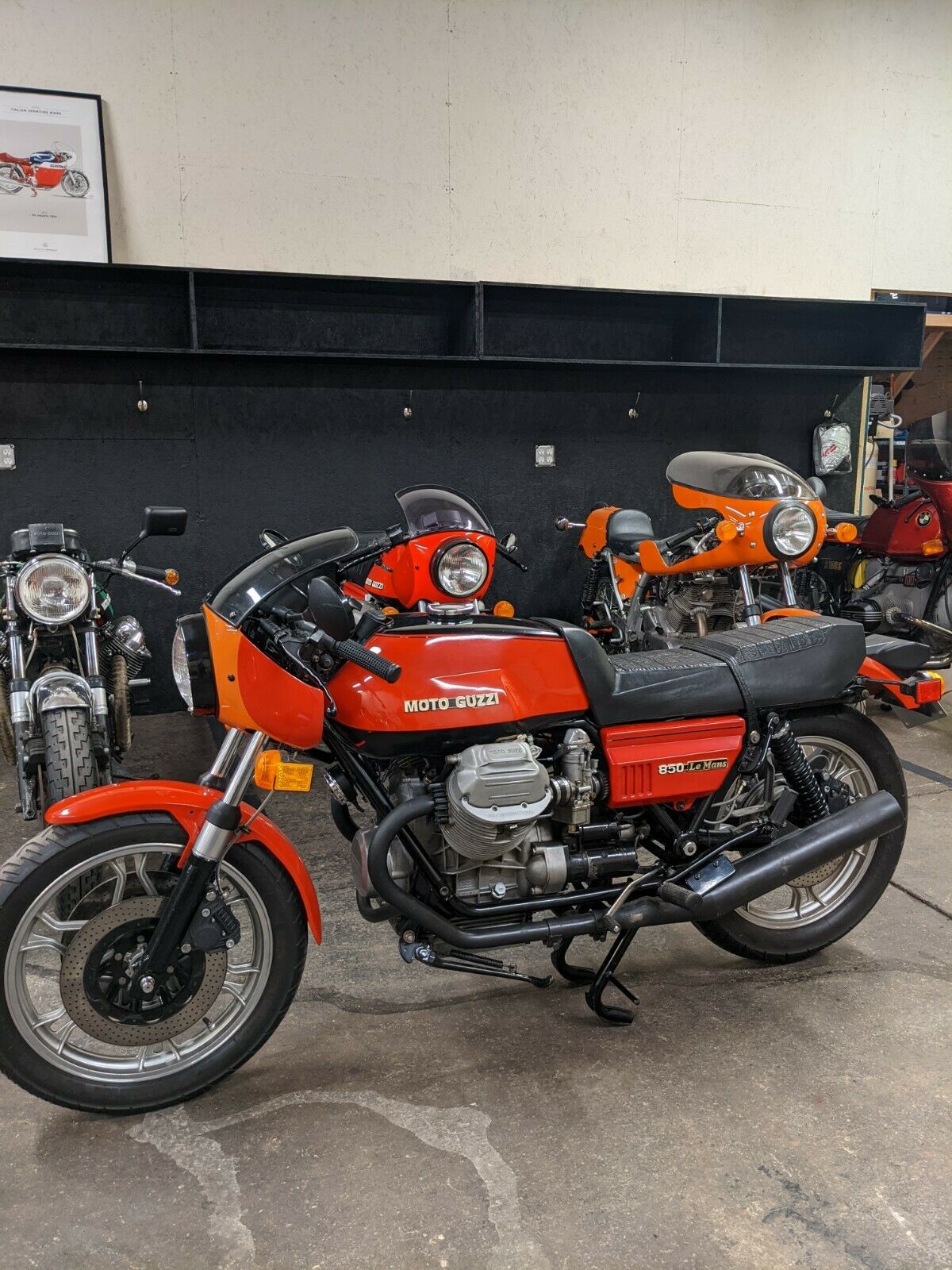 MI