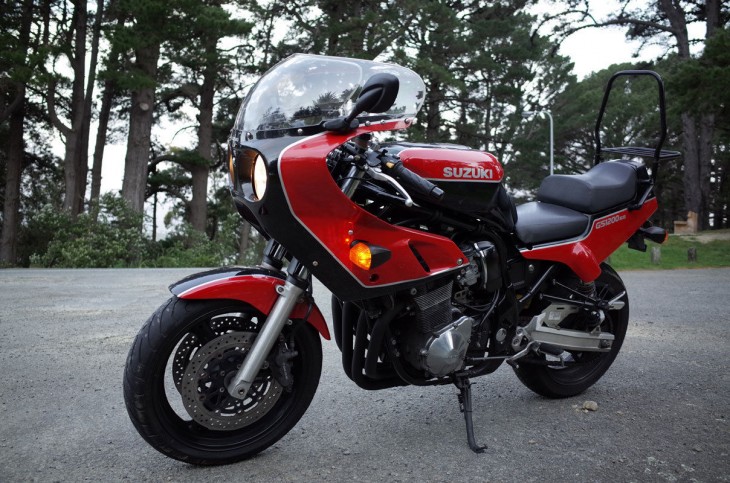 A very rare Japan-only thug that would seemingly have been ideal for the US market, the Suzuki GS1200SS was unfortunately never sold here. It featured retro endurance-racer bodywork and the big, understressed four-cylinder from the long-serving Bandit, packaged with modern running gear to create a bike that was slightly ahead of its time.
On paper, it's basically a retro-styled Bandit with pretty uninspiring specifications: limited by government regulations to just 100hp from the big, 1156cc air and oil-cooled 16-valve four, the bike was saddled with a twin-shock frame and weighed in at 460lbs dry.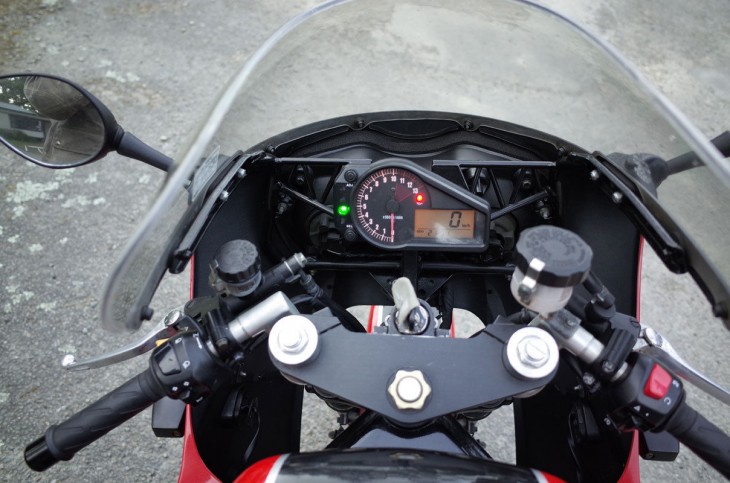 But in the real world, where bikes actually live, the combination of a broad powerband, comfortable ergonomics, and a stable chassis mean lots of miles and lots of smiles. And, as the seller mentions, if you don't like that adequate and likely very torquey power figure, there's an entire catalog of upgrades and performance parts available for these bikes: the Bandit motor is pretty much the Small Block Chevy of the motorcycle world and has been used in everything from road-racers to drag-racers.
From the original eBay listing: 2003 Suzuki GS1200SS for Sale in New Zealand

Bike is in New Zealand! Will ship at owner's expense, more than happy to assist with details and facilitate smooth freight transaction.

Right, this is your chance to own what is a very rare motorcycle, The GS1200SS was made in limited numbers for the Japanese domestic market as a salute to the golden age of 80's muscle bikes and their success in the Sukura 8hr races.

Some of these GS1200SS escaped to New Zealand mostly the black ones and about 4 red and black models.

This is my second GS1200SS they are an incredibly capable do anything all day long super sports, tourer or track bike if you felt the urge.

This bike has an very low 13,204 Miles or 21,251 kms ( Speedo and Odometer are in KPH) Strong Bulletproof under-stressed motor. This bike is still factory restricted (to 100hp) but apparently it's not hard to get another 40hp with some work. (I never felt the need to go any faster but good to know there's more power waiting to be tapped should you desire.)

Includes original stock muffler.  Two minor scuffs to paint on tank (possibly belt buckle rub)  Otherwise perfect.

UK mag practical sports bikes issue 20 has a very favorable writeup and comparison with the GS1200SS and the original GSXR1100.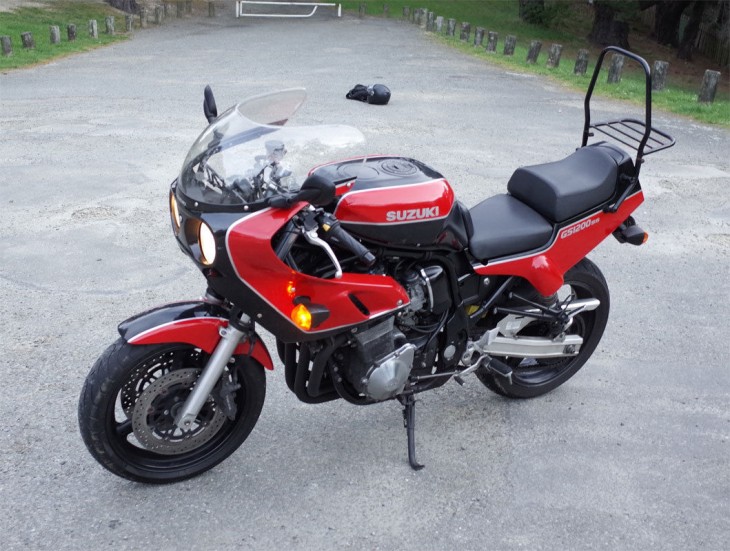 These are really cool-looking bikes, with that huge dual-headlight fairing providing plenty of wind protection, although I could do without the luggage rack on this example. Easy to remove, I'm sure. This needs some simple carburetor work and a full Sanctuary exhaust system and it'd be just about perfect.
Keep in mind: this bike may be a pain to import as anything but a display piece if you live here in the US. And that's a shame, since this is a bike to be ridden, not simply looked at. Unless by "display" you mean "parked up outside your favorite diner after a 200 mile morning ride."
-tad