Over on the GT end of the spectrum, Honda's all-growed-up CBR looked and weighed like adult rider material, and had power to match.  This suburban Portland example is a lot of bike for the buy-it-now.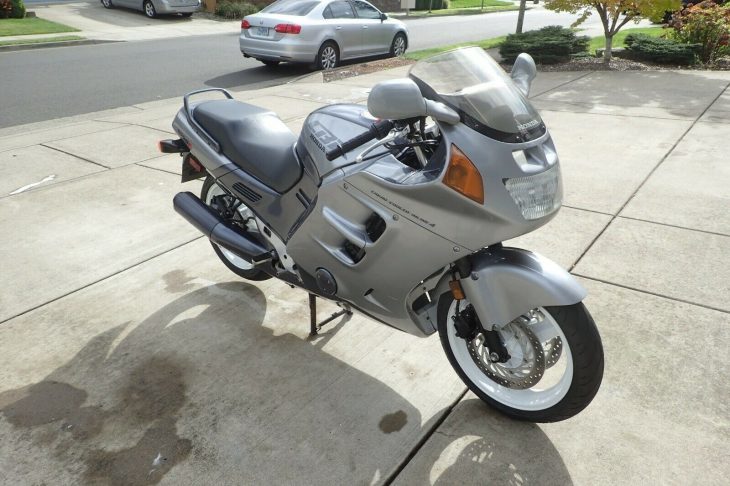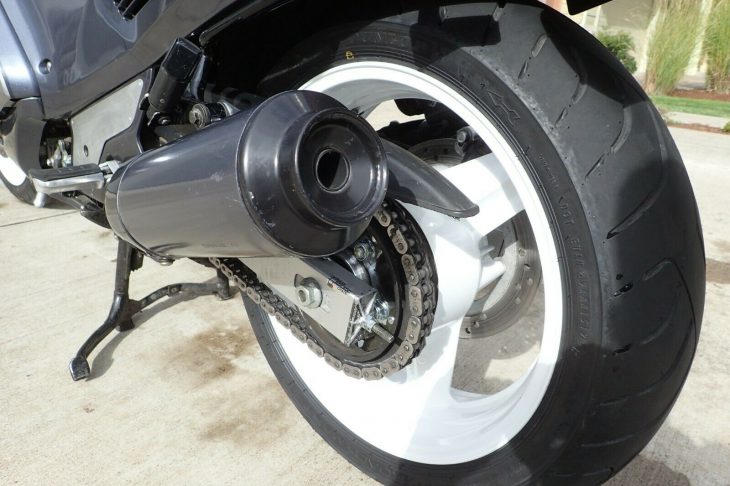 Everything about the 1000F is at the big end of the range – quite oversquare, the bores are 77mm across, fed by four 38mm Keihin carbs.  Power is superbike strong but more torquey at 132 hp and 77 ft.-lbs.  Brakes are '90-sized at 296mm, but have Honda's thoughtful take on linked braking, where the lever and pedal each operate both front and rear brakes, splitting the caliper pucks proportionally.  Creature comforts got raves, with the big seat, windscreen and full fairing make reeling off the miles a ( lack of ) breeze.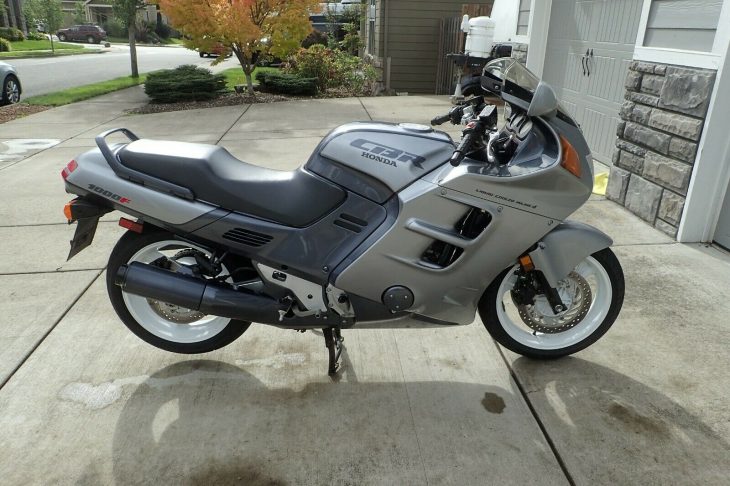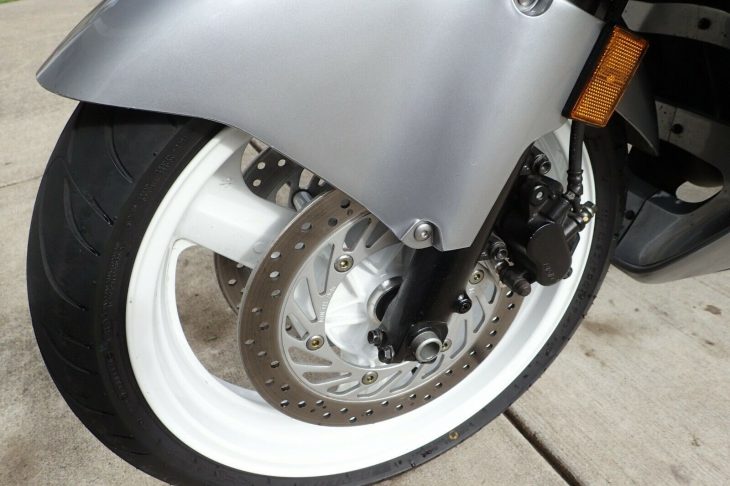 Sounds like the owner also has an interest in a used bike parts outfit, and recently put all new fluids and rubber on this Honda.  Miles aren't much at 8,462, but once you park a bike time picks up speed.  Apparently victim to a zero-speed character builder or two, this 1000F still looks very good and quite original.  Refinishing faux pas like the generator cover and clutch fluid spill should make a nice difference.  Comments from the eBay auction:
The condition is excellent. The bike has 8,462 miles on it. We just put new tires on it. Changed the engine oil and filter with Honda oil and a Honda filter. Changed the coolant with Honda coolant. Changed all of the brake fluid and clutch fluid. New battery. Cleaned the carburetors. New air filter. This bike is ready for the road. There is a couple of scuffs in the paint as seen in photos. There is one crack in the left side fairing seen in the photos. The seat has a small tear or rub spot as seen in photos. The bike is 100% stock with no modifications done. I am including the original invoice from when the bike was bought new in 1990. I am the second owner of the bike. I bought this from the original owner.
The owner also posted a 10-minute video for which offers some nice close-ups – here -.
Though it's not a fire-breathing track machine, the CBR1000F still has the superbike pedigree and engineering to build up speed quickly.  Then the all-encompassing body makes a quiet, still, almost separate world for the rider.  This example is an advertisement for inside storage, with new looking finishes except where fate tripped up the previous owner.  Though an admitted flipper, the seller has recommissioned the big CBR properly, and left the Make Offer button lit.
-donn