Warning!
This post is in our archives. Links in this post have been updated to point to similar bikes available to bid on eBay.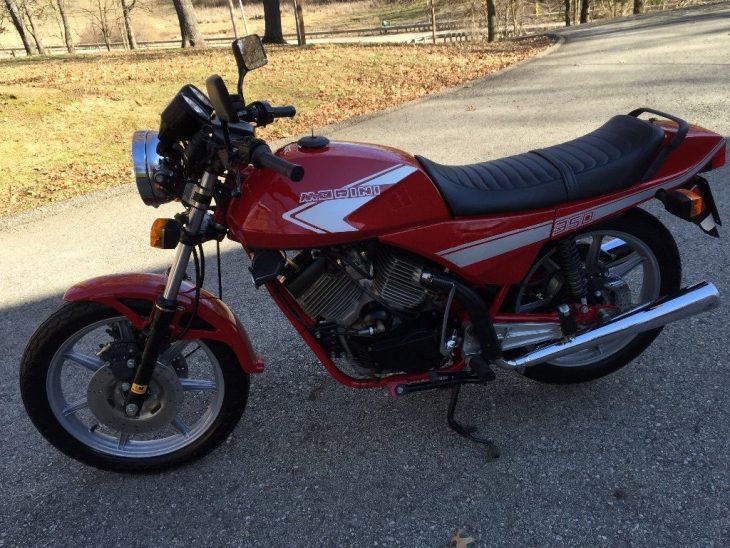 Like rock and roll bands, manufacturers of premium motorcycle brands always have their eyes on the US market: a land of seemingly endless wealth to buy expensive, high-end motorcycles and wide-open spaces where big-bore motorcycles can roam free. In Europe, smaller motorcycles were very popular, owing to taxes that punished larger machines, expensive gas, and the fact that motorcycles were often used as economical transportation instead of as toys or lifestyle accessories. But while brands like Triumph and Laverda introduced larger-displacement machines with America specifically in mind, Moto Morini stuck with their "light and nimble" philosophy on both sides of the Atlantic, and bikes like their 350cc K2 languished in relative obscurity here as a result.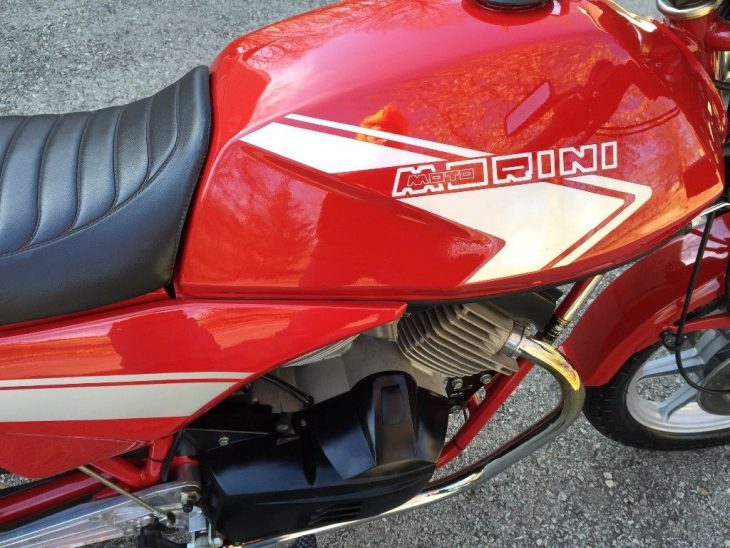 It may sound low-tech on paper, but the air-cooled 344cc pushrod v-twin that powered the K2 was actually very sophisticated: those pushrods were driven by a toothed rubber belt and the bike featured "Heron" heads that helped provide excellent fuel economy and simplified manufacturing. Heron heads move the combustion chamber from the heads themselves to the dished top of the piston, while the surface of the head is nearly flat, with small recesses for the intake and exhaust valves and the spark plug. The 72º v-twin produced a modest 35hp but a six-speed gearbox, a relative rarity in 1986 and absolutely exotic when it was introduced on the 3½ in the early 70s, allowed the rider to make full use of the limited power available.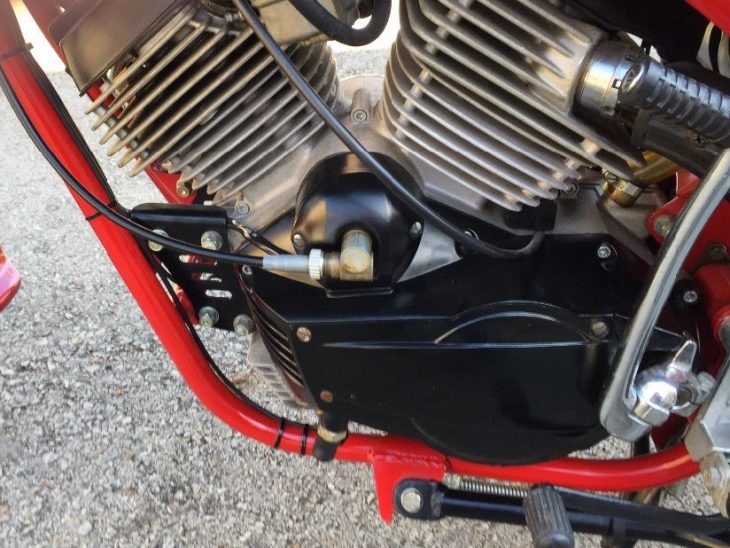 Although this is a model year 1986 machine, it's hardly in the same class as something like a GSX-R. European bikes of the period could rarely afford to be revolutionary and often had to settle for being evolutionary, but the original Morini package was so advanced when it was new that it could still hold its head up high in terms of handling, if not in straight-line performance. This particular K2 has just 1,200 miles from new and appears to be in very nice condition.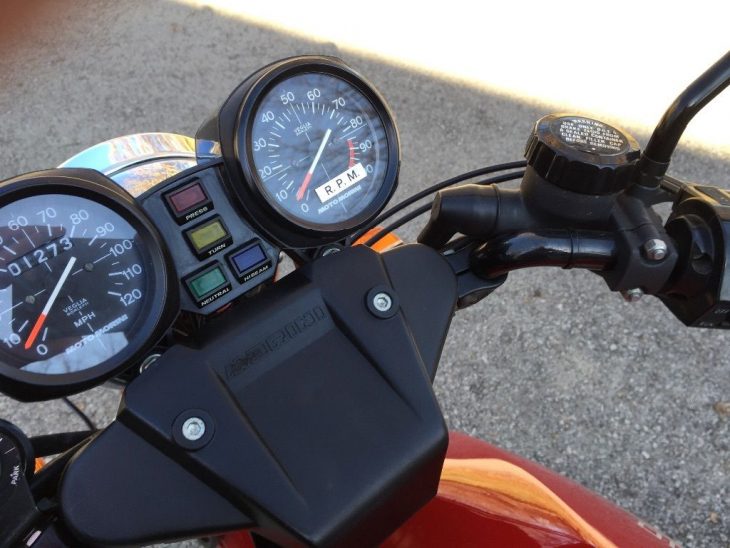 From the original eBay listing: 1986 Moto Morini K2 for Sale    
1,200 original miles   
Stored properly
Lafranconi mufflers mint condition
Awesome original paint
Everything works
None nicer
Original tires
Tool kit
A real show piece   One minute scratch near gas cap that's it
You can see the 3 keys in pictures, seat, tank, ignition
I'm 67 now time to thin the herd
Moto Morinis have long been the undiscovered bargains of Italian motorcycling: with little to no modern presence and limited performance, they were never all that popular here in the USA. The original 350cc "3½" and 500 are classic bikes in every sense, and have been increasing in value significantly over the past few years. But the K2 is from that slightly awkward and very angular period of Italian biking that spawned the origami-styled Moto Guzzi LeMans Mark III. What are these really worth? It's hard to say, since they're rare as hen's teeth, and this is the first I've seen for sale in a very long time. However, bidding is very active and up north of $3,500 with very little time left on the auction and the Reserve Not Met, so it looks like there are some Italian bike fans out there looking for a quirky bargain.
-tad