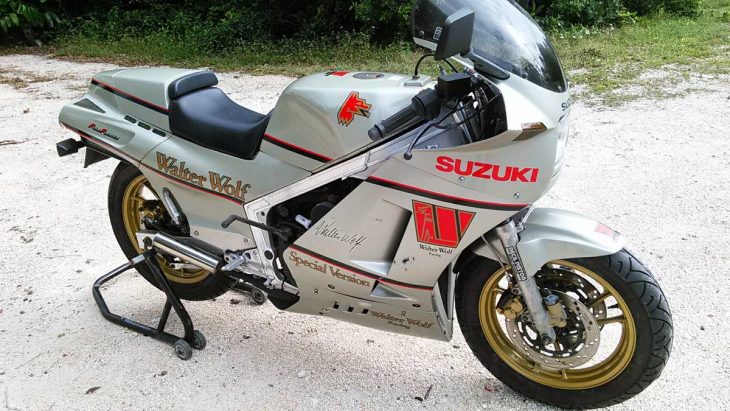 If memory serves, this is only the second 1987 Suzuki RG400 Walter Wolf we have featured with silver livery instead of the much more common navy blue. Further adding to the intrigue is this bike's 400cc displacement, as we much more often feature its bigger 500cc brother.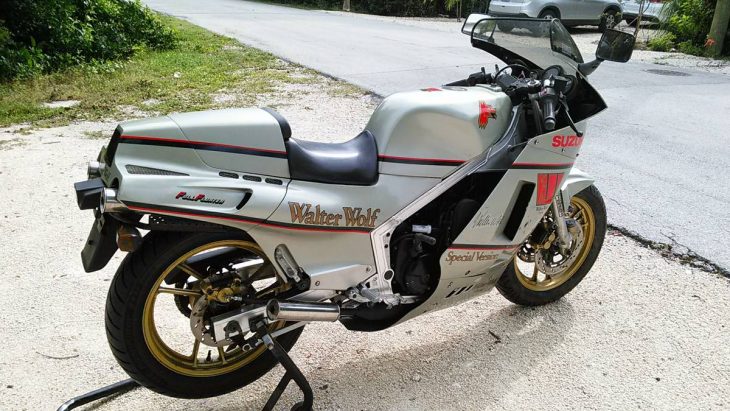 The seller claims to have had a bunch of two-stroke Suzukis over the years, and says the 60-horse 400cc square four gives up little performance to the bigger bike. A quick Google does not back up that claim, with available spec sheets showing the 500 made 93 horses. For perspective: both bikes weigh about 400 pounds, but the 400 gives up more power than most dual sports make to the 500.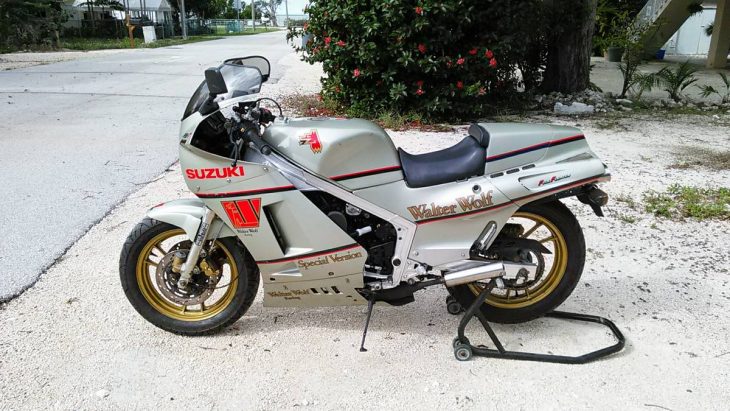 Weight, handling and road manners should be pretty close despite the grunt differential, and suspension, chassis bits and body panels should swap right over. This bike looks great and has all its original bodywork, though the seat cowl wears paint that does not match the rest of the bike particularly well.
From the Craigslist ad:
1987 Suzuki RG400 gamma

Only 4500 miles or 7200km, miles are correct I am sure, new tires, original bore and piston/piston rings, good original condition, everything works good. 4 cylinder 2 stroke moto gp replica that only goes up in value. Bike sat for many many years in Japan before I got it. I cleaned the carbs and rotors and put a few hundred miles on it. Runs good, no issues I am aware of. Bike is all original except for Sugaya exhaust ( excellent sound and performance) and pod air filters with carb jets changed for filters and pipes. I have owned many RG500 and this 400 runs just as fast, cant understand why the 500 goes for so much more? There are very few differences between the 500 and 400, almost every part is interchangeable, mostly piston diameter and a few other minor things. VERY easy to get low cost parts, not that you would need any, these are the most reliable motors that I know of. The original OEM body work is very good, NOT the cheap aftermarket bodywork you see on ebay, original OEM all of it, NO typical cracks near the mirror mounts, some repairs here and there, scuff on the right side, see pics. I did paint the OEM seat cowl and it does not match that well, have the rear seat if you dont want to use it. Tank has some rust in it, I cleaned it and never had any problems. Vermont reg/title, we must transfer it here in Florida. If your looking for a bike to ride, this is a good fit, if your looking for a museum piece or something mint, DO NOT BOTHER!! send an email through CList if you want to chat. If your thinking about making an offer lower than my price the answer is NO, FIRM PRICE, thanks for reading my ad.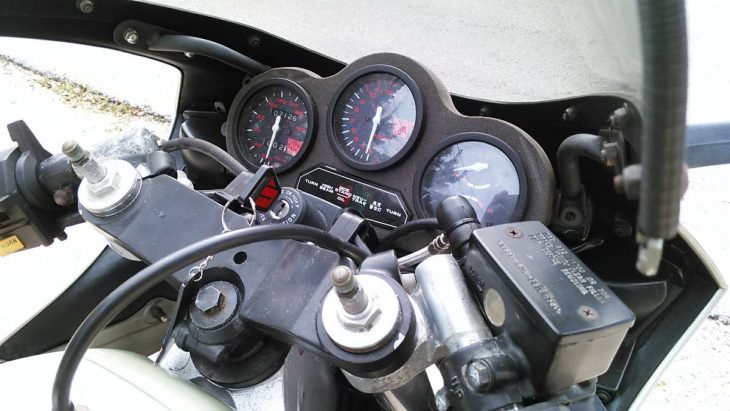 The $9,500 firm asking price seems reasonable, given the machine's rarity and condition, and the fact that similar 500s are trading closer to the $15,000 mark these days.