Forget seeing double. I do think I am seeing triple. I AM seeing triple, and I have not even started drinking yet. If a Honda CX650T factory turbo is not rare enough, how about having a collection of THREE of them?! Wow. I love my CX650T, but one of these bad boys is enough for me! The good news here is that the owner of this Turbo trifecta is going to let one of the bikes go to a new home. If you are interested in these historical oddities, its time to perk up.
A one year only bike, the Honda CX650T is the only factory turbo to enjoy the benefits of a previous generation model. Widely accepted as a major step forward from the revolutionary CX500T, the 1983 650 model was a better bike all the way around. With plenty of power, plastic and weight (these are porky machines, to put it politely), the CX650T is a good looking bike that always draws a crowd.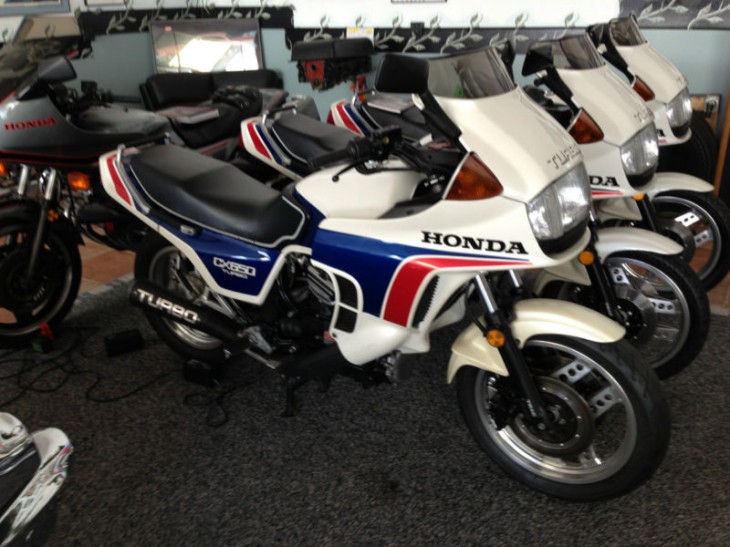 From the seller:
A very rare and nice example of Honda's best Turbo motorcycle from my collection with only 23,000 miles. Always garaged and never abused, and kept factory stock.
Factory Turbos are niche bikes at best. A curiosity for many, these are legitimately rare machines – and prices are starting to (slowly) reflect the exclusivity. This bike has more miles than most Turbos we see, but by no means is this a deal killer. These models have a tendency to eat stators at the 15-20k mark, turning the electricals into a total loss system, so if you are on the hunt be sure and check out the charging system. Replacement involves pulling the motor, so factor that fix into your planning.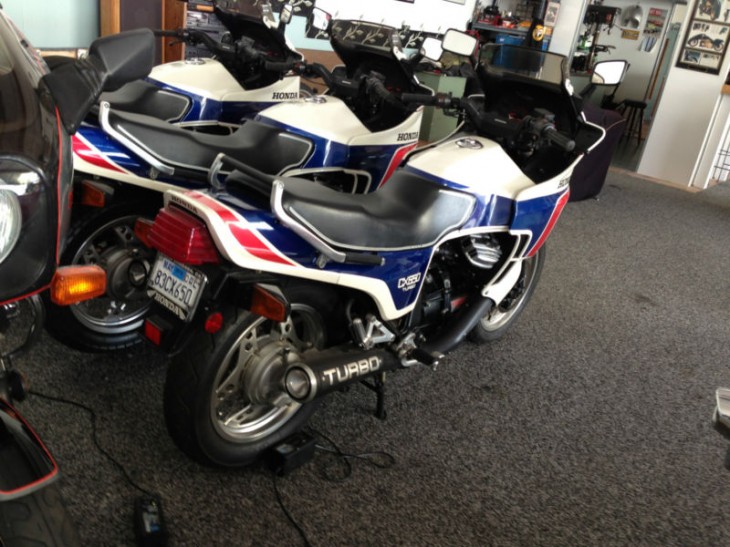 Interest is high in this particular bike. The current bid is up to $6,325, and there are still a few days left to go. The price is in the ballpark for a well-kept example, and this appears to be a "ready to ride" auction for a collectable that you will enjoy riding. I think I want this bike just so I can look at the man cave that all these toys are stored in! Click here to jump over to the auction. Good luck!
MI