Why don't the Big Four (or any other manufacturer out there, for that matter) build boosted bikes anymore? The turbo bikes of the 80s made a terrific splash – and some very impressive horsepower – before dying an early death. 30+ years on, technology must have caught up enough to give it another go, right? So why not? Until then, we must be content to bask in the glory of what was, such as this 1983 Honda CX650 Turbo.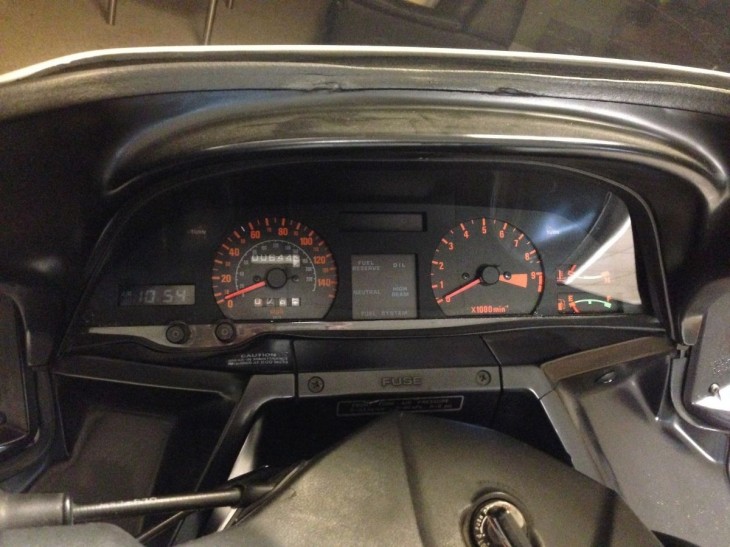 From the seller:
One of only around 1800 built, it is not known how many are still around and indeed how many are in this condition. This bike has some CX500 turbo parts, the rear axle and swingarm that give it higher gearing and therefore reduced revs on the freeway which makes for a more relaxing cruise. It has a fibreglass fairing and CX500T mirrors which look more sturdy than the original CX650T mirrors.

Please inspect the photographs of the actual bike I am selling, it is in truly excellent condition to be expected after only so few miles after restoration. Everything functions as it should, the brakes, electrics, suspension, everything is 100%. Bike starts and runs flawlessly and can be ridden anywhere.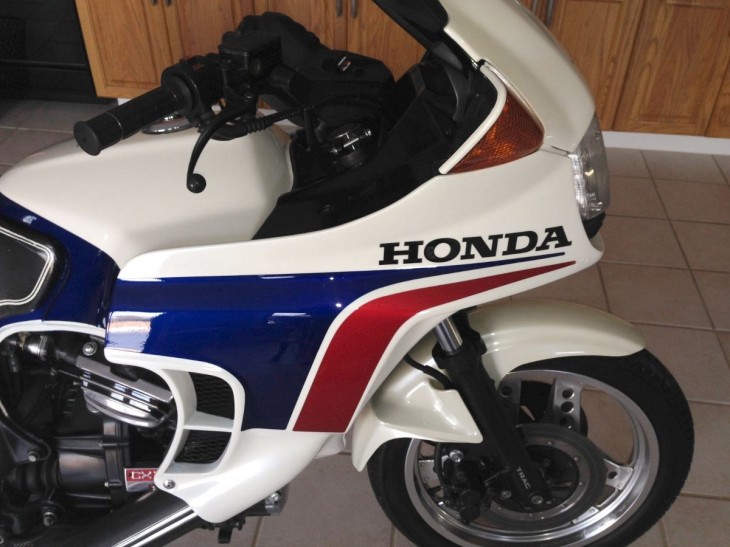 Factory Turbo bikes can be wonderful and unique riding machines. They can also be a headache and a nightmare when it comes to repairs and spare parts. Fortunately, these CX650T models are practically bulletproof. There is a known issue with weak stators (around the 20k mark), but otherwise they are just fun to ride. This particular bike has the title of "restored" but the seller does note some non-standard changes. Click here to see all the pictures and details. Do your homework if interested. And don't forget to tell 'em you found it on RSBFS!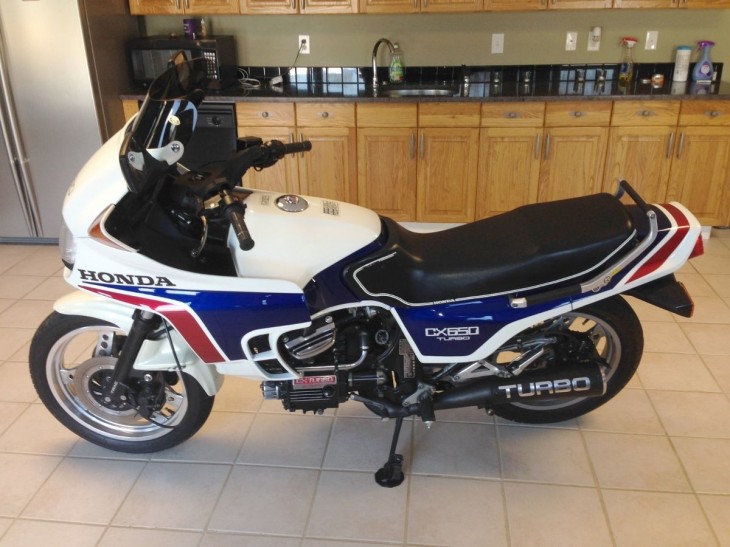 MI